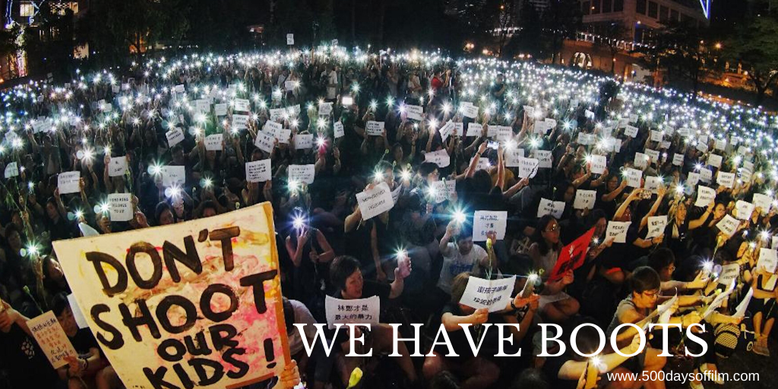 It was eerily quiet when I arrived in Hong Kong in July 2019. Tourism had been hit hard following protests against plans to allow 'criminal suspects' to be extradited to mainland China.
I did not witness any demonstrations during my four night stay and I loved every minute of my visit. However, the future is uncertain and the impact of Hong Kong's complicated relationship with Beijing has taken a significant toll. 
We Have Boots examines Hong Kong's Umbrella Movement of 2014. The documentary explores the reasons behind the demonstrations, the challenges involved in organising protests, the (often heated) discussions about the use of violence versus peaceful civil disobedience and the debate over whose voices should be heard.
Evan Chan's powerful and comprehensive film puts us at the centre of these protests (a scary and chaotic place to be) and, moving forward to 2019, reminds us that Hong Kong's battle for freedom and justice is far from over. 
Protests are often measured in numbers. How many people turned up to demonstrate? How many joined a march? However, measuring real success can take time. Technically, after 79 days, the Umbrella Movement failed, but it made people believe in the potential for change.
We Have Boots uses archive and drone footage to show us the strength of feeling in Hong Kong. It is nothing short of stunning to watch as two million people fill the streets following the death of a protester, who fell from a ledge where he had unfurled an anti-extradition banner. 
In addition to this powerful footage, We Have Boots also includes interviews with an impressive range of intellectuals, students, scholars, and artists - many of whom are facing imprisonment for their democratic activism. 
It is incredible - and often very moving - to watch them wrangle with issues of personal safety and security while also remaining true to their passionate belief in democracy, in freedom of speech and in Hong Kong's future.