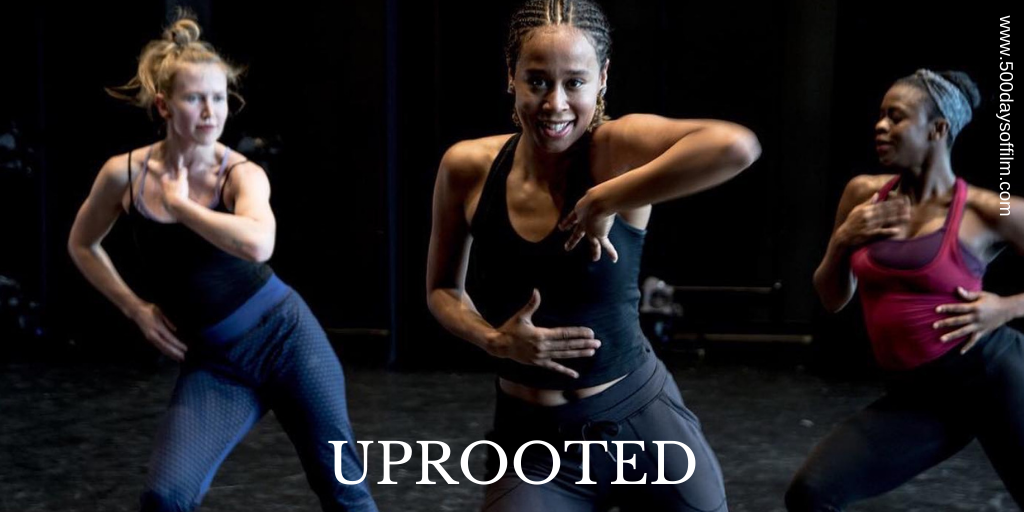 Now, perhaps more than ever, we need to protect the arts. Not just for escapism - for a pleasurable way to spend a couple of hours - but because the arts offer us an invaluable connection to and understanding of our cultural history. 
As a result, Uprooted - Khadifa Wong's fascinating and thought provoking documentary about the history of jazz dance - could not feel more timely. 
Jazz dance is an undeniably exciting, vibrant and beautiful art form. However, Uprooted encourages us to take a closer look at the origin of these stunning performances. Such analysis soon reveals powerful, underappreciated stories of oppression and discrimination, strength and community. 
Knowing, as I do, very little about dance (its history or otherwise), Uprooted proved to be a wonderful education. An impressive array of performers, choreographers, directors and educators examine jazz dance from its inception, through the decades, to the present day. 
"We have a lot of contributors because jazz has evolved into such a diverse art form," Wong explains. " The filmmakers came from various dance backgrounds so we wanted to highlight as many of them as we could. They all deserve to have a platform. We then set those observations and experiences to a linear examination of American history, focusing on the Black experience and the presence of the European influence."
It is wonderful to hear from such experts as Debbie Allen, Jason Samuels Smith, Martine Mattox and Melanie George (and so many more). Each describes the power and impact of jazz dance. Each argues the importance of acknowledging the culture and the people responsible for its development.
If jazz dance does not acknowledge its roots, Wong's documentary asks, how can it hope to move forward into the future?
History is written by the victors or, in the case of jazz dance, by the dominant cultures. Wong takes us back to the roots of jazz dance, to a time when the art form was a crucial form of expression and communication for those trapped in slavery in America.  
Jazz dance became the language of the oppressed. Dance united these communities - its collective, improvisational spirit defied codification or ownership. However, as Uprooted explains, history remembers those who do seek to codify - who are in the privileged position to define dance styles. 
As a result, cultural bias repressed the stories of important (and brilliant) jazz dance choreographers and performers - typically people of colour and women. Wong's film is never more powerful than when it remembers and honours these stories. 
Uprooted reminds us that we all have a responsibility to ensure that these people are not erased from history. While the documentary celebrates diversity, the dangers of cultural appropriation are all too clear. When the roots of jazz dance are forgotten, we all lose. 
Moving into its final act, Uprooted looks at what the future holds for jazz dance. "As an art form rooted in slavery it has been interesting to chart its journey and see how it has been modified," says Wong. "What worries me, however, is that because of its roots, the respect from the artistic community is not as reverent as it should be and where is the funding? Where are the world-touring companies? Where is the resistance?
"Right now, we are having to show the world Black Lives Matter, and here is one example of why. Jazz, we gave that to the world and I wanted to create a film to celebrate that fact."