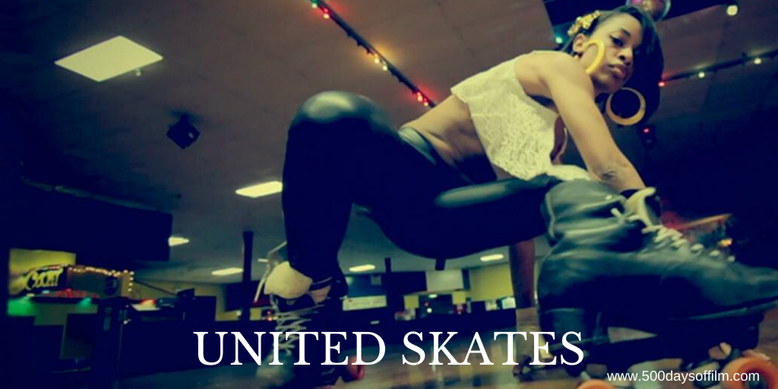 United Skates is an immersive and poignant tribute to the African American roller skating communities in the US - looking at their history, examining their importance and questioning why they are under threat. 
Tina Brown and Dyana Winkler's film takes us into the heart of the action. Thanks to Matt Peterson's brilliant cinematography and the incredible work of skate camera operator, Travis Johnson, we experience the thrill of skating. 
These are no ordinary skaters. They have breathtaking, next level skills and they are a joy to watch. We learn that each skating community across America has its own signature style. Skates are customised to cope with these moves and to represent each individual skater.
For these skaters, a roller rink means so much more than an evening spent gliding around in circles. Brown and Winkler interview a number of people - including some familiar faces (so wonderful to see Salt n Pepa!) - who explain the importance of skating in their lives.
Phelica - a self confessed rink rat (someone brought up around skating rinks) - explains the sense of freedom that she feels when she skates. When she hits the floor, she can breathe. Her young family feel the same way. Skating is therapy - a vital outlet to ease frustration and connect with others.
Skaters are also brought together by music (and the use of music in United Skates is brilliant). Brown and Winkler's film explains that in the 1980s rinks were often the only place up and coming hip hop artists could play. Dr. Dre was the first DJ at Skateland, a rink in Compton, California. Skateland would go on to feature, N.W.A and Queen Latifah.
Having made us aware of the importance of skating rinks, United Skates begins to document their demise. Rinks are closing all over America and it is devastating. In Chicago, we meet Buddy Love who is struggling to keep beloved family business, Rich City Skate, alive. He talks about positive legacy of roller rinks... and the pressures he faces. 
United Skates examines the complicated reasons why rinks are disappearing (including money, race and increasingly restrictive regulations) and explores the wide ranging and heartbreaking impact of these losses. 
If skating is your release from the stresses and frustrations of daily life, what happens when that outlet is taken away? If skating offers you a vital connection to a vibrant and important community, how do you cope when that connection is lost?
However, amid the heartbreaking stories and depressing statistics, United Skates finds a ray of light. Rinks and skate nights are experiencing something of a resurgence. Reggie Brown is on the case. A committed skater, Reggie was born to keep skating going and you certainly wouldn't want to bet against him. 
. 
You can watch United Skates on HBO or BBC iPlayer