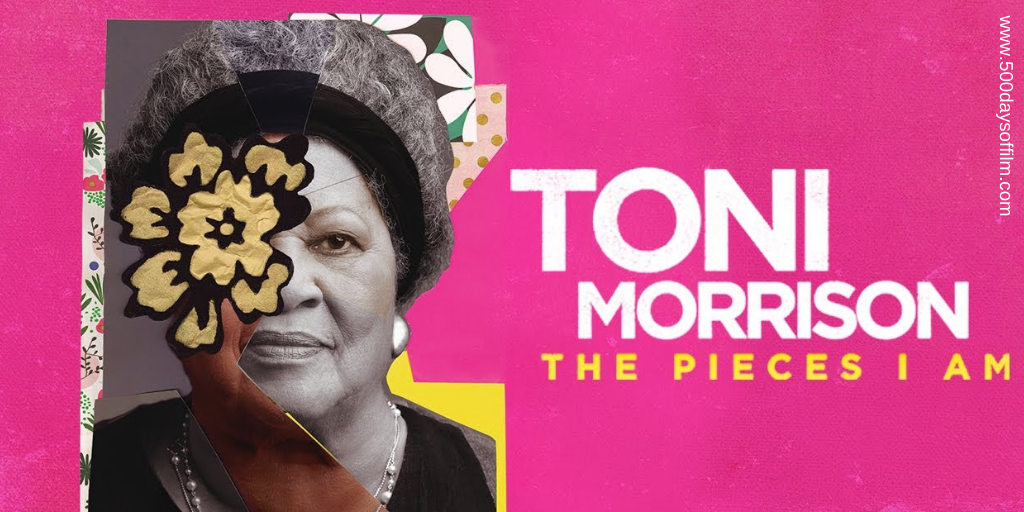 I first read Toni Morrison's Beloved at school. The book had a profound impact on me - one that has lasted to this day. 
On the desk where I am writing these words lies the copy of Beloved I bought as a teenager -  with its pages of carefully underlined passages. I remember now being so astonished by Morrison's writing that I just had to acknowledge it in some way (I never usually mark books).
As the years have passed, I have returned to this novel often (I am tempted to start again now). Each time, I have discovered fresh wonders. I feel as if I have grown up with Beloved and it has a very special place in my heart. 
I have also, of course, read (and loved) Morrison's other novels. I include this information not to prove my fan credentials but to explain why I was both excited and nervous when I heard that photographer, Timothy Greenfield-Sanders, was going to make a film about his longtime friend.
I needn't have worried. Toni Morrison: The Pieces I Am is a wonderful documentary - a warm, insightful and heartfelt celebration of the author, her work and the importance of literary fiction. 
With Morrison as our guide, we are taken on a journey through her remarkable life. Morrison's grandparents lived in Alabama until her grandmother noticed that white boys were "circling" her teenage daughters. As a result, the family moved to Ohio. There they stayed and, on 18th February 1931, Chloe Anthony Wofford was born. 
Who? With a wry smile (and an easy laugh that punctuates the entire film), Morrison tells us that, as no one could pronounce Chloe properly, she took - and shortened - her saint's name. Morrison is her married name, which she kept after her divorce in 1964.
Against a backdrop of beautiful archive photographs, stunning art and clips from previous interviews (alongside a beautiful score by Kathryn Bostic), Morrison explains how she became a teacher, an editor and a Nobel and Pulitzer Prize-winning author. 
Never one to brag, it is left to the documentary's many talking heads to put Morrison's work into context. We hear from the likes of Columbia University professor, Farah Griffin, activist and author, Angela Davis, The New Yorker critic, Hilton Als, author Walter Mosely and Oprah Winfrey who, of course, so adored Beloved that she produced (and starred in) Jonathan Demme's film adaptation.
Their comments and recollections help us to comprehend Morrison's legacy - how she refused to write with a white male gaze in mind ("the assumption is that the reader is a white person and that troubled me," she says). How she understood American history and the importance of equality and representation. How she captured pain, endurance and love.
Oprah explains that Morrison's writing reaches "into the depths of pain" and shows us "through pain all the myriad ways we can come to love. She's teaching us all the time. There's not a sentence that is not filled with depth of meaning and knowledge and information." 
Toni Morrison: The Pieces I Am also reminds us of Morrison's role in bringing Black literature into the mainstream. As a senior editor at Random House, she fostered such writers as Angela Davis, Huey Newton and Gayl Jones. Morrison was also behind the publication of Muhammad Ali's autobiography, The Greatest: My Own Story. In the documentary, she shares a wonderful story about working with the boxing champion.
Meanwhile, Greenfield-Sanders gives us a glimpse of Morrison as a person. The always brilliant Fran Lebowitz explains that Morrison loved clothes and receiving presents and that the two friends spent many hours talking - until Lebowitz was asked to leave so that Morrison could get some work done.
Lebowitz accompanied Morrison when she travelled to Switzerland to accept her Nobel Prize for Literature in 1993. It is wonderful to see footage of the ceremony. "I liked the Nobel Prize," Morrison says in the film, before adding "because they know how to give a party. I am telling you, it was so great." 
That is not to suggest that, as the first Black woman to win the prize, Morrison didn't acknowledge the significance of her selection. However, throughout the documentary she places a greater value on words than awards - particularly regarding their power to represent human experiences and form lasting emotional connections.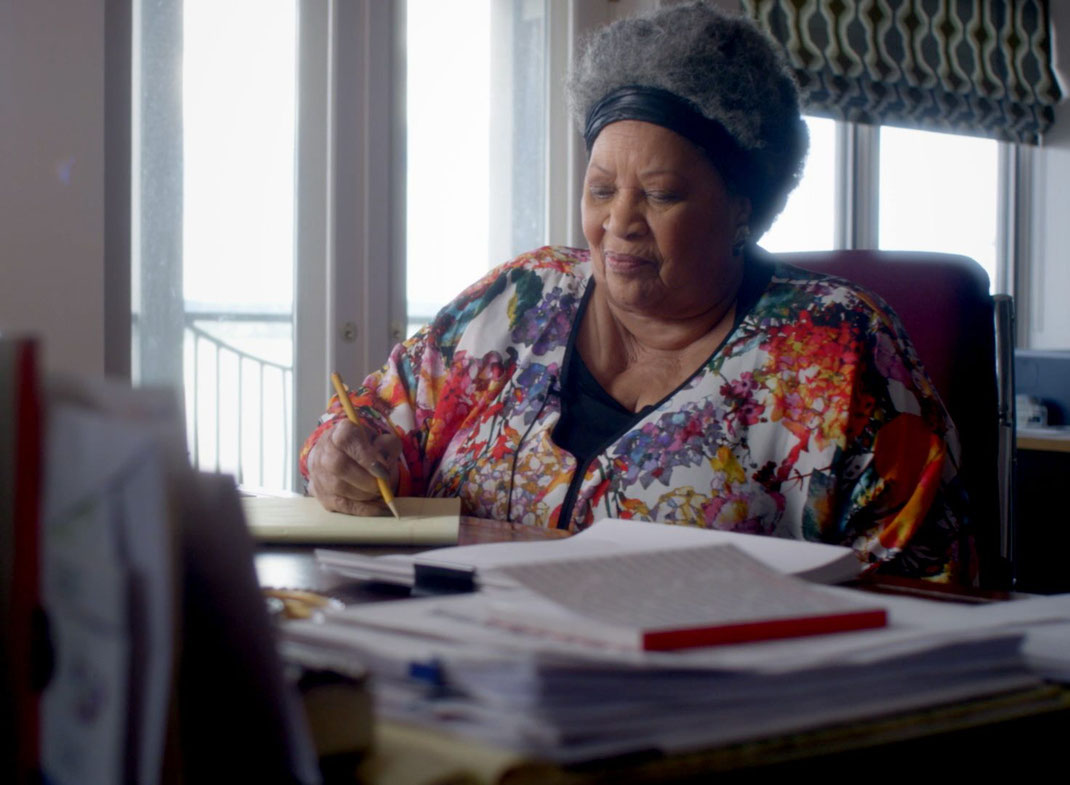 Morrison was very young when she discovered the power of the written word. One day, Morrison and her sister began writing words in chalk on the pavement near their home. They then began to copy a word that had been written across the street. They wrote F and then U. They didn't know what the word meant but, before they could write a C, their mother came flying out of the house to stop them.
Their mother would not speak or explain the word. She never did. Morrison explains that, at that moment, she "knew that words have power". She would continue to marvel at this power throughout her career. For example, Morrison reveals in the film that she has a framed letter from the Texas Bureau of Corrections in her bathroom. The letter informed Morrison that her novel, Paradise, had been banned from the prison because it might incite a riot. "And I thought, how powerful is that! I could tear up the whole place."
Meanwhile, Morrison also understood the importance of being able to read from an early age. "My grandfather bragged all the time that he had read the bible through five times from cover to cover," she recalls. "I thought, why does he keep reading that book? Then I realised that there weren't any other books and it was illegal in his life to read and it was illegal for white people to teach black kids to read. So it was a revolutionary thing."
Listening to Morrison explain how and why she writes and hearing contributor after contributor talk about her incredible impact on the world always makes me want to go back and reread all of her novels. It still feels devastating that she is no longer with us - the world is unquestionably poorer for her passing. However, of course, Toni Morrison lives on in her incredible work and in the number of people that she inspired.
And she was loved.