500 Days Of Film Reviews The Square Starring Claes Bang, Dominic West And Elisabeth Moss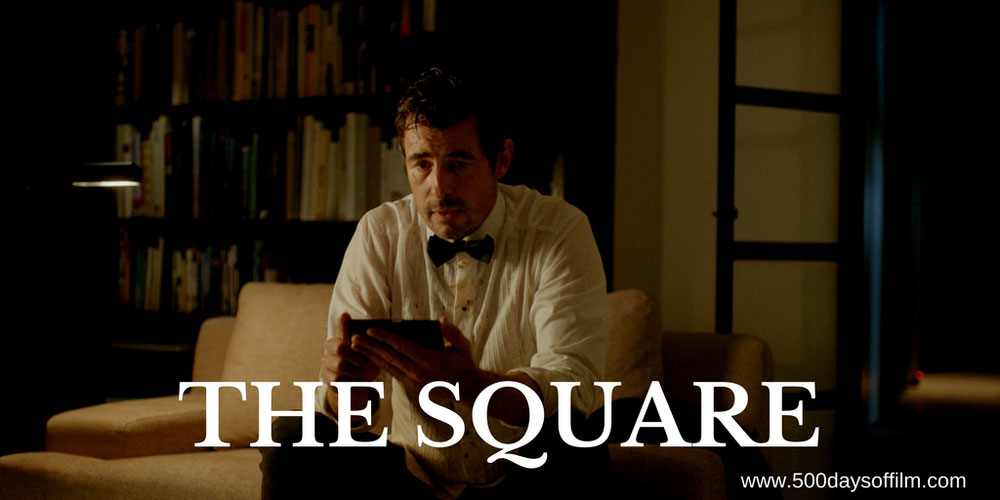 Christian (Claes Bang) is the respected curator of a contemporary art museum, a divorced but devoted father of two who drives an electric car and supports good causes. His next show is called "The Square", an installation that invites passersby to altruism, reminding them of their role as responsible fellow human beings. 
However, it is often difficult to live up to your own ideals. Christian's foolish response to the theft of his mobile phone drags him into a series of shameful situations and forces him to confront his flaws.
Meanwhile, the museum's PR agency has created a shocking and unexpected social media marketing campaign for "The Square". The response sends Christian, as well as the museum, into an existential crisis.
Is It Any Good?
The Square is an intense, gripping and often astonishing cinematic experience - an explosion of themes and ideas designed to shock, entertain and, above all, provoke debate.
Writer, director Ruben Östlund's film explores the definition of art and its accessibility. He addresses personal responsibility versus that of the state, the bystander effect (a term used to describe our inability to offer assistance in public spaces) and herd mentality. The Square also looks at prejudice, trust and attention deficit in today's world of content overwhelm. 
While The Square's constant stream of ideas occasionally feels heavy handed, it is nonetheless impressive to see how the director layers his story with so many complicated and thought-provoking ethical issues. 
One thing is for certain - no one can fault Östlund's ambition.
Christian (superbly portrayed by Claes Bang) is a wonderfully nuanced character with many, often conflicting, sides. He is generous and uncharitable, caring and cold, trusting and suspicious.
He has a definite image of himself and, for that construct to exist, he needs to believe that he would help someone in need. However, deep down (and particularly when confronted by beggars and questions of economic fairness) he is extremely uncomfortable with this responsibility.
Östlund - a master of anxiety and unease - shows us just how difficult it is to act on one's principles.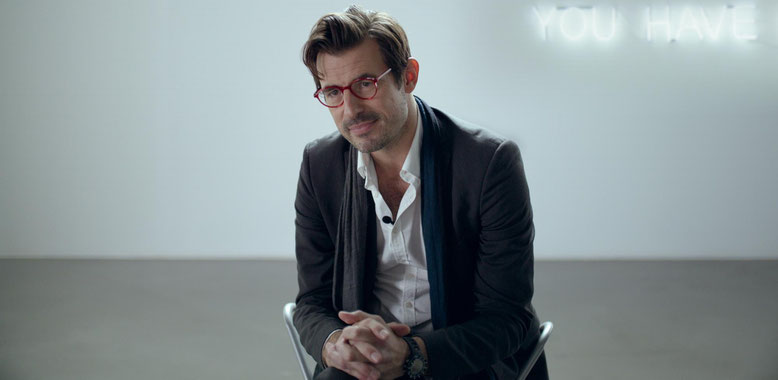 Beautifully shot by Fredrik Wenzel, The Square exploits Christian's rapidly unraveling life to explore its wide ranging themes. For example, the film uses his position as a museum curator to discuss (in often darkly funny scenes) the very concept of modern art and how, in today's society, it has to compete not just with other museums but with catastrophes and terrorism for our attention.  
This forces the museum to come up with increasingly outrageous marketing strategies and headline-grabbing installations and events. For example, we witness a black tie dinner (90% of the guests are real life gallerists and art patrons) that includes a "performance" by an actor playing the role of a gorilla.
This intensely uncomfortable sequence (featuring a phenomenal performance from Terry Notary) is almost unbearable to watch, addressing humanity's basest herd instincts.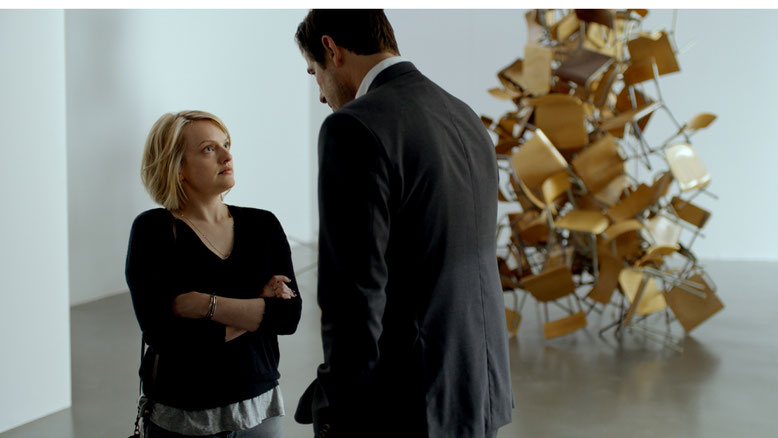 Östlund could have made at least five films from the thought provoking content of The Square. At the end of its two hour, 31 minute running time, I was left wondering if the movie had been overwhelmed by all of its themes and ideas.
Did I, perhaps, prefer the focus of Östlund's last film (2014's superb and utterly gripping Force Majeure) with its in-depth exploration of a single moral question (albeit one discussed from several angles)? 
On balance, while I favour the clarity of Force Majeure, I also loved - and would highly recommend - the experience of watching The Square. 
Random Observations
The film's title is taken from an exhibition that Östlund and Kalle Boman created. The project was first exhibited in 2014 at the Vandalorum Museum in the South of Sweden. Östlund explains that "if someone is standing in Värnamo's led-light version of "The Square", it is one's duty to act and react if one needs help." 
The Square won the Palme d'Or in Cannes (2017) and was nominated for an Oscar.
"I am thrilled when someone tells me they have been discussing my film all night with friends," says Östlund, "because then my film has initiated change outside of the cinema". 
Have you seen The Square? If you have, what did you think of this film? Let me know in the comments section below or via Twitter (@500DaysOfFilm).