500 Days Of Film Reviews Documentary, The Ice King, About Olympic Figure Skater John Curry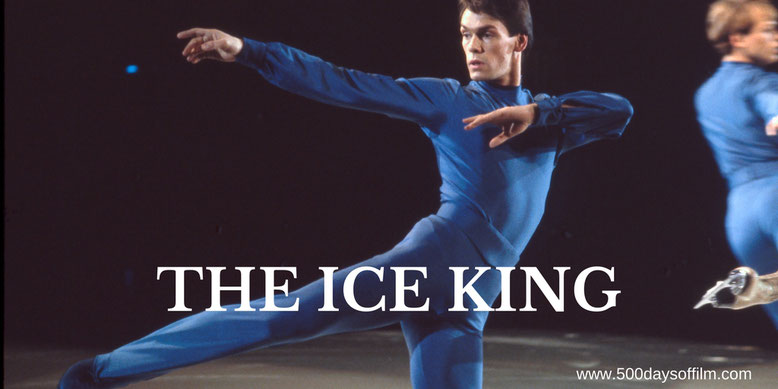 John Curry transformed ice skating from a dated sport into an exalted art form. Following a news report about his sexuality on the night of his Olympic win in 1976, he also became the first openly gay Olympian in a time when homosexuality was not even fully legal. 
Difficult yet charming; rebellious yet elitist; emotionally aloof yet spectacularly needy; ferociously ambitious yet bent on self-destruction, this is a man forever on the run: from his father's ghost, his country, and even his own self.
Is It Any Good?
The Ice King has a truly fascinating story to tell - a gripping and inspirational against the odds tale with a deeply melancholic core. John Curry's remarkable life is revealed performance by stunning performance and he is utterly mesmerising to watch. 
Forbidden by his father to take up dance as a child, Curry was allowed to skate as that was considered to be a sport. However, Curry was deeply unimpressed by men's figure skating at the time and decided to introduce his own balletic vision. So began an uncompromising life of skating - one that offered him joy and escapism as well as darkness and pain.
Based on the book Alone: The Triumph And Tragedy Of John Curry by Bill Jones, director, James Erskine, puts performance at the heart of his documentary (accompanied by a beautiful score performed by The Bratislava Symphony Orchestra). As we watch Curry's balletic grace and phenomenal athleticism on the ice, his friends and family share memories (and photographs) about his life.
We also hear from Curry himself thanks to archive interview footage and via personal (and candid) letters that he sent to friends. These letters are brought to life by an impressive vocal performance from actor, Freddie Fox.
This combination of performance and life is often incredibly moving. It is heartbreaking to watch Curry's breathtaking skill while also understanding the bitter torment within. Suffering from episodes of deep depression, Curry was haunted by his father's disapproval and struggled to find lasting love.
In The Ice King, Erskine reveals a difficult, self-destructive and complicated man who lived a life of great highs and devastating lows. An inspirational man who has left an important and lasting legacy - a man who had the courage to be himself at a time when that was far from easy.
Random Observations
Telling John Curry's story was a challenge. Erskine had to dig deep and undertake a global search for footage of some of Curry's ice dances - those that were often talked about but never-knowingly filmed. For example, he compares finding a home recording of one such dance, Moonskate, to finding a Van Gogh in the attic.   
Have you seen The Ice King?
If you have, what do you think about this documentary? Let me know in the comments section below or via Facebook or Twitter (@500DaysOfFilm).