500 Days Of Film Reviews The Endless Starring Aaron Moorhead And Justin Benson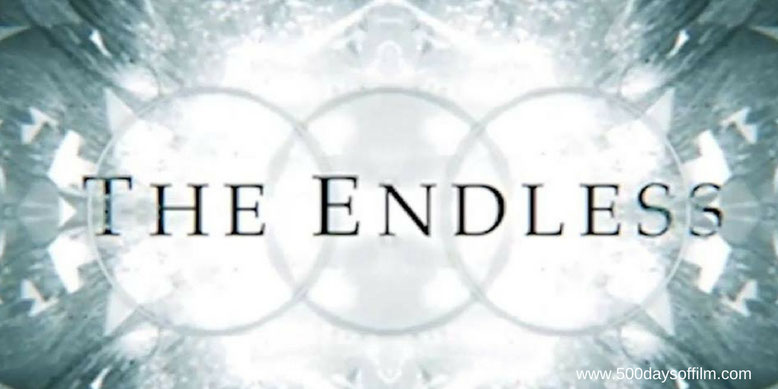 Two brothers - Justin (Justin Benson) and Aaron (Aaron Moorhead) - receive a cryptic video message inspiring them to revisit the UFO death cult they escaped a decade earlier. Hoping for closure, instead they are forced to reconsider the cult's beliefs - particularly when confronted with unexplainable phenomena surrounding the camp. 
As the members prepare for the coming of a mysterious event, the brothers race to unravel the seemingly impossible truth before their lives become permanently entangled with the cult.
Is It Any Good?
Following their cult classic film, Spring, and within the same universe as their 2012 movie, Resolution, filmmakers Aaron Moorhead and Justin Benson return with The Endless - an unsettling, mind-bending thriller that (warning) really gets under your skin.
Part sci fi horror, part family drama, part comedy, The Endless is an imaginative, intense and gripping experience. This is an atmospheric film that lingers - a mysterious and thought provoking movie that challenges its audience from the first to the very last scene. 
The Endless is a puzzle box with a deep and fascinating mythology and a central mystery that may not be for everyone. However, the film is not as complex as it may first appear and is grounded by engaging performances - not least by Moorhead and Benson.
Whether you solve Benson and Moorhead's cinematic puzzle or not (and the filmmakers insist that all the answers can be found within the film), The Endless is also open to individual interpretation. This is a movie that rewards repeat viewings, endless (sorry) post credit discussions and, potentially, hours of online "research".
Of course, this isn't particularly helpful if you are wondering whether to invest a couple of precious hours in this movie. The Endless is a tricky film to review without falling foul of spoilers. However, for me, this is a movie about life, religion and the human experience. 
Moorhead and Benson question how we choose to spend our time on this planet. Are we content to stay within our own circle of experience or do we feel trapped and in need of escape? 
Nothing too complex then. 
However, these potentially heavy existential questions are nestled in the beating heart of a gripping and suspenseful adventure - making The Endless one of the most fascinating and enjoyable films of the year.
Random Observations
You do not need to have watched Spring or Resolution to enjoy The Endless... but they do (particularly Resolution) add depth to the film's themes.
Have you seen The Endless?
If you have, what did you think if this movie? Let me know in the comments section below or let's talk over on Twitter. You can find me @500DaysOfFilm.