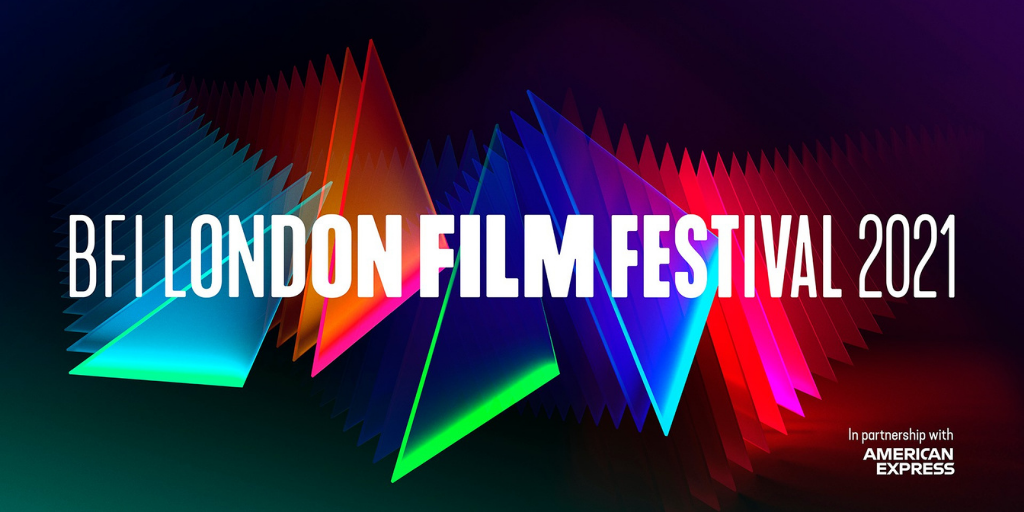 Okay, I'll admit it - the moment the 2021 BFI London Film Festival was released, I was ready with a notepad and pen (old school) and my online calendar. As my LFF wish list grew, I realised that I would have to clone myself in order to watch all of the films - fiction and non-fiction - on my list. Congratulations to the LFF team - the festival programme features some incredible, unmissable movies.
I am, as you know, obsessed with documentaries and there certainly are some fabulous docs at LFF this year. For example, I cannot wait to watch Andrea Arnold's Cow, Liz Garbus's Becoming Cousteau, The Story Of Film: A New Generation from Mark Cousins, Jonas Poher Rasmussen's Flee, Citizen Ashe from Rex Miller and Sam Pollard and Todd Haynes's The Velvet Underground… among many more.
I am also so excited for the documentaries that I may not be so aware of, but that I am undoubtedly going to fall in love with at the festival, which takes place between the 6th of October and the 17th October this year. (Some films will be screened in cinemas, others released via the BFI Player online platform).
With that in mind, here is my LFF documentary long list (with descriptions from the BFI LFF programme)!
Cow
Andrea Arnold takes you on a seemingly simple, yet ultimately radical journey, offering an insight into the life of a dairy cow.
Becoming Cousteau
Get your woolly red beanie ready. This riveting doc brings a fresh take on the life of the inspiring inventor, explorer, environmentalist and filmmaker Captain Jacques-Yves Cousteau.
Flee
Winner of the World Cinema Grand Jury Prize for Documentary at Sundance Film Festival, Flee is a testament to friendship, family and acceptance.
Citizen Ashe
The ultimate origin story, Arthur Ashe was not only a pioneer within the world of tennis but a revolutionary social activist for many global causes.
The Story Of Film: A New Generation
Mark Cousins returns with another journey across the landscape of film, examining what changes the 21st century has brought.
The Velvet Underground
A riveting tribute to the Velvet Underground from LFF alumni Todd Haynes.
A Cop Movie
Be prepared to be surprised by this wildly inventive, hybrid documentary drama by Mexican director Alonso Ruizpalacios, following two Mexico City police officers on the beat.
About My Sisters
Wang Qiong's impressive debut takes us to the heart of her unresolved family trauma and asks critical questions about privacy and permission in documentary practice
Burn It Down!
Exactly 30 years after the original Woodstock, festival organisers attempted to replicate that summer of love vibe. However, times had changed and a new cultural zeitgeist raged.
All These Sons
The second collaboration from Academy Award-nominees Bing Liu and Joshua Altman is an urgent document of two community groups in Chicago that empower young Black men.
When A Farm Goes Aflame
Jide Tom Akinleminu's captivating and intimate documentary takes us from Denmark to Nigeria as he unravels the complex history of his family.
Ride The Wave
Championship teen surfer Ben Larg, from the remote Scottish Isle of Tiree, prepares to roll the dice with the death-defying big wave surfers at Mullaghmore Head in Ireland.
Canon Arm and the Arcade Quest
A warm, philosophical yet truly quirky portrait of friendship between unconventional heroes within the magical world of arcade gaming and record-breaking endeavours.
Nascondino
Victoria Fiore's astonishing feature documentary debut is a surreal journey of a young boy's final days of freedom before he is taken away from his family.
Faya Dayi
Jessica Beshir's bewitching film is a fascinating portrait of the city of Harar and the intimate rituals of Ethiopia's most lucrative produce, khat.
The Dance
Documenting the seemingly haphazard creation – from nothing initially decided on – of a new dance suite, acclaimed Irish filmmaker Pat Collins reveals how experimentation becomes art.
Babi Yar. Context
Sergei Loznitsa's film reconstructs the events that led to the 1941 massacre of the Jewish population of Kiev in the nearby ravine of Babi Yar.
Invisible Demons
An environmental disaster is brewing in New Delhi and this unsettling documentary details the profound impact of pollution and climate change.
Little Palestine, Diary of a Siege
Yarmouk Camp in Damascus, Syria, was once home to the largest concentration of Palestinian refugees. Abdallah Al-Khatib's record of its brutal siege is vital viewing.
The Neutral Ground
In this bitingly satirical and deeply personal documentary, CJ Hunt traces the troubled history of Confederate monuments in America.
Welcome To Spain
Spain is viewed through the eyes of recently arrived immigrants, revealing an acute perspective on the refugee experience.
The Odd-Job Men
It's plumber-electrician Moha's first week in a new job and colleague Valero isn't proving too welcoming, in Neus Ballús' wry, funny documentary.
Curse Of The Chippendales (episodes one and two of the series)
The bizarre true story behind the rise and fall of the world's most famous exotic dance troupe from the Oscar-winning producer of Searching for Sugarman and Man on Wire.
Les Enfants Terribles
A Turkish family is on the brink of implosion when the younger generation try to break free from patriarchy and traditional values, in this engrossing documentary.
Users
A sci-fi of our time, Natalia Almada's stunning documentary considers how an imitation of life is becoming second nature.
Holgut
Liesbeth De Ceulaer's hybrid film captures the otherworldly landscape of Yakutia with its fast-melting permafrost and in doing so asks vital questions about extinction.
Mothers of the Revolution
This rousing documentary revisits one of the longest protests in history: Greenham Common's peace camp, where thousands of women fought against nuclear proliferation.
Mr Bachmann and his Class
Winner of the Silver Bear at the Berlin Film Festival, Maria Speth's enjoyable and profoundly moving documentary searches for the true meaning of home and community.
A River Runs, Turns, Erases, Replaces
Composed of exquisite wide shots, Shengze Zhu's gripping, observational portrait of Wuhan offers a poetic reflection on the pandemic, set against the ever-changing Yangtze.
Sediments
A group of Spanish trans women go on a road trip and share openly about their life experiences in this warm and honest documentary.
The Wolf Suit
How much can you trust your childhood memories? Director Sam Firth investigates, sweeping her parents into the experiment and on a journey into the past.
8 Bar - The Evolution Of Grime
This intriguing and expansive documentary looks at the complex history and impact of Grime, tracking its enormous influence and resonance on modern UK music and culture.
Marx Can Wait
A brave and enthralling autobiographical documentary from Italian filmmaker Marco Bellocchio, exploring the impact of his brother's suicide on his family life and career.
Omar Amiralay: Sorrow, Time, Silence
Veteran Syrian director Hala Alabdalla returns to LFF with a moving portrait of her late friend and pioneer of Arab non-fiction cinema.
Quant
Sadie Frost's documentary debut pays electrifying homage to British fashion designer Mary Quant, who set the world alight in the 1960s.
The Real Charlie Chaplin
A stirring new take on the life and work of one the most elusive cinema icons, revealing a never-previously-broadcast interview.
The Storms Of Jeremy Thomas
Affectionate, fascinating and unconventional documentary portrait examining the long and illustrious career of one of the UK's most iconic producers, Jeremy Thomas.
The Taking
Following his acclaimed documentaries on Psycho, Alien and The Exorcist, Alexandre O Philippe turns to Monument Valley for his latest inspiration.
We
An inquisitive and deeply revealing journey on the tracks of the RER B, a suburban train crossing Paris from North to South.
The Afterlight
A mesmerising collage of moments drawn from the first half of film history, performed by actors who are now deceased, and a poignant reminder of the ephemeral power of cinema.
Landscapes Of Resistance
The intimately told, extraordinary story of anti-fascist fighter and Auschwitz resistance survivor Sonja Vujanović, drawn from interviews filmed over ten years.