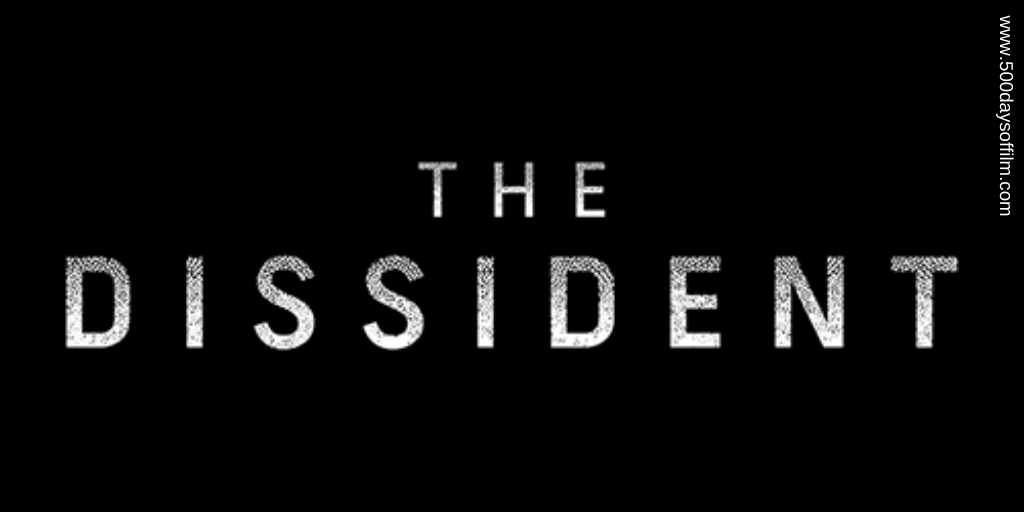 The Dissident examines the death, life and legacy of Jamal Khashoggi, the prominent Saudi Arabian journalist who, on 2nd October 2018, was murdered after visiting his country's consulate in Istanbul, Turkey.
Bryan Fogel's film explores Khashoggi's life by speaking to his friends, colleagues and, in heartbreaking scenes, his fiancee, Hatice Cengiz. As much as The Dissident is framed as a true crime thriller (a device that is a little overdone at times), at its heart this is a moving story of loss - loss of a much admired and beloved man and the loss of a vitally important voice.
We learn that Khashoggi was once part of the establishment in Saudi Arabia and that he welcomed Crown Prince Mohammed bin Salman's plans for social reform. Khashoggi's connections did not prevent him from disagreeing with Mohammed bin Salman's policies. Indeed, we discover that he became one of MBS's most outspoken critics. 
Khashoggi's passionate writing soon drew a large audience. "For me, as a journalist, he resembles every beautiful ideal that journalism stands for. Especially in our countries, in our land, in Saudi Arabia," says Wadah Khanfar, the former managing director of Al Jazeera. 
However, as activist and YouTube commentator, Omar Abulaziz Alzahrani, explains "in Saudi Arabia, having an opinion is a crime". The ability to express that opinion to a sizable audience - via social media or outlets such as The Washington Post where Khashoggi published many articles - can be extremely dangerous.  
There is little doubt about what happened to Jamal Khashoggi after he entered the Saudi Arabian consulate (to collect documents that would enable his marriage to Cengiz). His murder is described by Irfan Fidon, Istanbul's chief prosecutor, as not "unplanned".
Knowing how Khashoggi's life ended does not make the details of his murder any less shocking. Fogel examines the investigation by both outraged authorities in Turkey and the United Nations. The film includes devastating video footage and disturbing excerpts from surveillance recordings captured before, during and after Khashoggi's death.
The shock that we feel is compounded by Fogel's decision to keep Khashoggi at the centre of his film. The Dissident never lets us forget the human element in this story - that this was a man who had a family, friends and a loving fiance. That this was a man who loved his country and its people. Khashoggi's presence - and his absence - is felt throughout the documentary. 
Fogel, no stranger to issues of state-wide corruption and violence having examined the use of performance enhancing drugs in his Oscar-winning Netflix documentary, Icarus, concludes that the murder was an attempt to silence Khashoggi and send a message to anyone who might be inspired to follow his path.
However, Khashoggi's death only encouraged more of the world's media to focus on the issues about which he was most passionate. Meanwhile, his murder also inspired many others to use their voices to speak truth to power. Abdulaziz explains that Khashoggi "became a hero after his death". While The Dissident is a celebration of Khashoggi's legacy, the documentary also recognises the importance of Abdulaziz's story.
That he is brave enough to continue after what happened to Khashoggi (and others) gives The Dissident's final act a sense of hope - despite the fact that Cengiz's courageous fight for justice may never reach a satisfying conclusion.
The Dissident is available to watch on Amazon Prime.