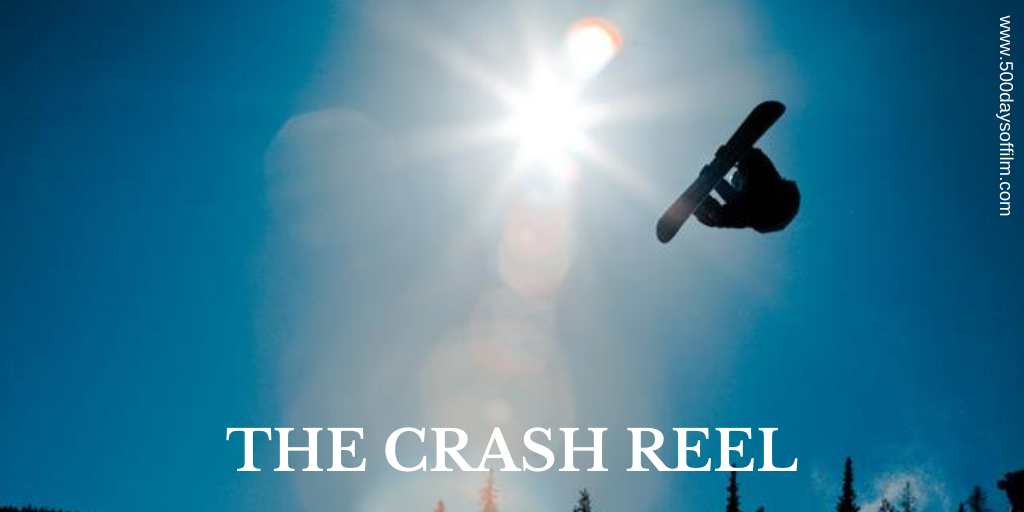 Just 49 days before the 2010 Winter Olympics in Vancouver, snowboarder Kevin Pearce suffered a horrific accident while training in Park City, Utah. The 22 year old rising star was left with a devastating traumatic brain injury (TBI) that ended his dreams of reaching the pinnacle of this extreme sport.
The Crash Reel follows Pearce's life - both before and after the accident - and takes us on an incredibly powerful and moving journey. What elevates The Crash Reel above other documentaries about the risks and rewards of high level sport is director Lucy Walker's decision to follow not one but three gripping stories in her film. 
First, Walker immerses her audience in the world of snowboarding. 20 years of stunning action footage and archive interviews are pieced together to help us understand the thrill addiction of this extreme (and potentially fatal) sport - even if we have no intention of ever following in their snow boots. 
Second, Walker documents Pearce's career. Thanks to home videos and, again, a superb use of archival footage (the result of the analysis of 18 terabytes of material comprising 11,000 clips from 232 archival sources), we soon become gripped by Pearce's journey and the escalating rivalry between him and his nemesis, Shaun White, in the run-up to the 2010 Olympics.  
Even knowing how his story ends - the film includes footage of his horrific accident early on - Pearce's incredible talent, commitment and boundless enthusiasm are hard to resist. Of course, this makes his TBI even more devastating.
The third story in The Crash Reel is an examination of the reality of traumatic brain injuries and an exploration of the risks inherent in extreme sports (the film's title draws attention to the distasteful "accident as entertainment" culture). In intimate scenes, Walker shows us the impact of Kevin's injury and the toll it takes on his loving and incredibly supportive family.
Walker first became aware of Kevin Pearce while at 2010's Sundance Film Festival. "I noticed that many locals were wearing stickers that said 'I Ride For Kevin' and I connected it with the sad news story of an Olympic hopeful that had crashed in the half-pipe there," the director recalls in a statement on her website.
That summer, Walker was invited to be a mentor and to show her film, Waste Land, at a retreat for Nike's top sponsored action-sports athletes. "At the back of my mind when I accepted the invitation was a sense that the world of extreme sports might be a good one to make a documentary," she explains. "I love to explore fascinating, inaccessible worlds in my films, and I like to offer the audience a ticket to ride inside a world they can't normally access (Amish teenagers, blind Tibetans, Everest climbers, Rio's garbage pickers, Japanese tsunami survivors)."
It was at this retreat that Walker met Kevin and his brother, Adam. "It was early days after his accident and Kevin's head was shorn, his eyes were looking in different directions, he couldn't read or stay awake for long, he kept re-introducing himself to me because his memory was so impaired he couldn't remember that we'd just been talking," says Walker. "And yet he still had a star quality, I found him completely charming and compelling and was drawn to talk to him and Adam as much as possible."
However, initially, Walker did not believe that Kevin's story would make a good film. "It seemed like a tragic story, but it seemed like the story was short, sad and finished," she remembers. "I didn't want to make a two-act film about a hopeful who had crashed. Or a sappy rehab story that didn't really earn its keep."
Walker then began to notice that Kevin had retained a passion for his sport and was desperate to keep up with the other athletes around him. Everything he wanted to do was incredibly dangerous. "I wondered what he would do next and I realised that the story wasn't over, it was about to get interesting," says Walker. "Kevin's life was snowboarding, but it would kill him if he returned to it. Suddenly I saw a dramatic three-act film. I didn't know what was going to happen but I wanted to film him to find out."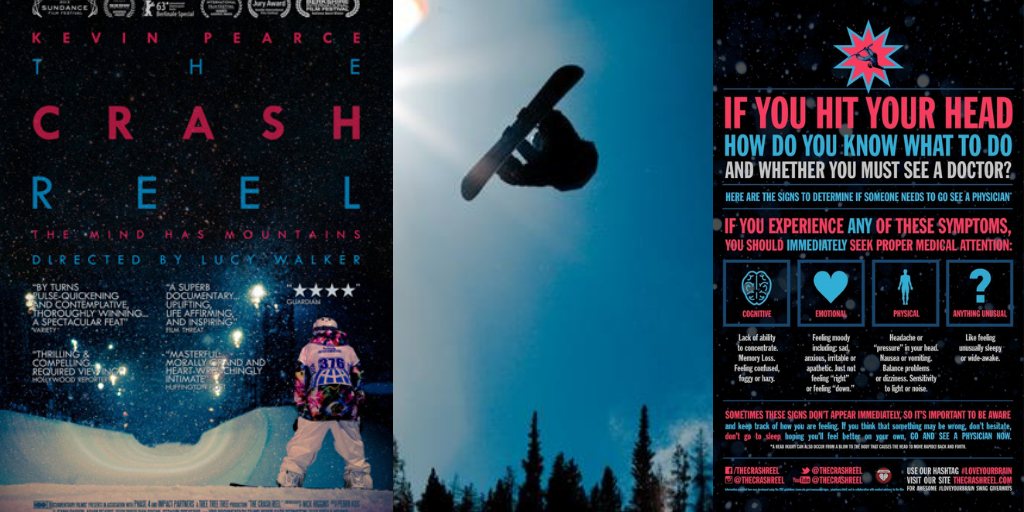 Walker filmed Kevin and his family for two and a half years - often shooting with a small crew to preserve intimacy. Some of the most powerful scenes in The Crash Reel take place not on snowy mountains but around the Pearce dinner table. It is here that we see the emotional cost of Kevin's injury - and begin to understand his family's fears about his plans to return to snowboarding.
It is also at this table that we get to know David Pearce. As he processes the shock and ongoing consequences of his brother's TBI, David explores his feelings about having Down Syndrome. "The family is full of scene-stealers, but for me David steals the show," says Walker. "It was shocking when I interviewed him that he could talk so candidly and clearly about his struggle to accept his disability." 
Walker adds that David's "eloquence is a true testament to how he has been raised by his remarkable family, as well as to his intelligence and thoughtfulness and courage. And his ability to articulate and say out loud what everyone else is thinking is the most brilliant dramatic device as well as a true communication gift. The final scene in which Kevin and David challenge one another to accept their disability was the most profoundly moving and inspiring scene I have ever filmed."