500 Days Of Film Reviews Romantic Comedy, The Big Sick, Starring Kumail Nanjiani, Zoe Kazan, Holly Hunter And Ray Romano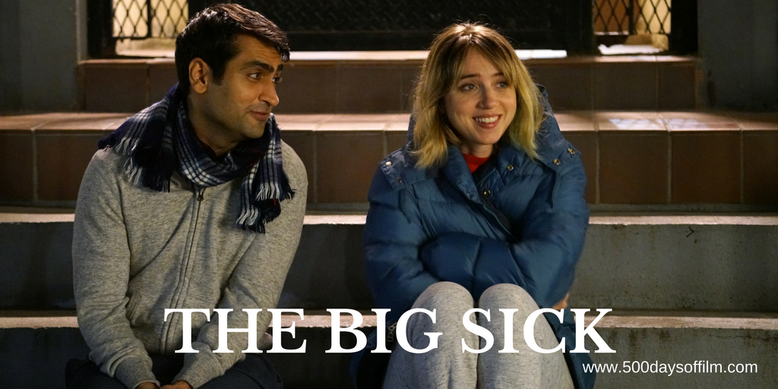 Pakistan-born aspiring comedian, Kumail (Nanjiani), connects with grad student Emily (Zoe Kazan) after one of his stand-up sets. However, what they thought would be just a one-night stand blossoms into the real thing, which complicates the life that is expected of Kumail by his traditional Muslim parents. 
When Emily is beset with a mystery illness, Kumail has to navigate the medical crisis with her parents, Beth and Terry (Holly Hunter and Ray Romano), while dealing with the emotional tug-of-war between family obligations and his heart.
Is It Any Good?
The Big Sick is an utterly charming, brilliantly funny film based on the real-life courtship between Kumail Nanjiani and Emily V. Gordon.
Directed by Michael Showalter, the movie was written by Nanjiani and Gordon with the assistance of producer, Judd Apatow. The result is one of the most satisfying and heartfelt romantic comedies that I have seen in years. 
That The Big Sick is funny should comes as no surprise given Nanjiani's background in comedy. However, the film's many laugh out loud moments are still a delight to experience - whether in the scenes depicting Kumail and Emily's courtship, the conversations between Kumail and Emily's father (hilariously played by Ray Romano) or the dinners with Kumail's family. 
With humour and heart, The Big Sick navigates the challenges of cross-cultural relationships and explores love - both old and new. In addition, while it has no political or social agenda, the film offers a fascinating (and increasingly relevant) insight into the life of a Pakistani-American.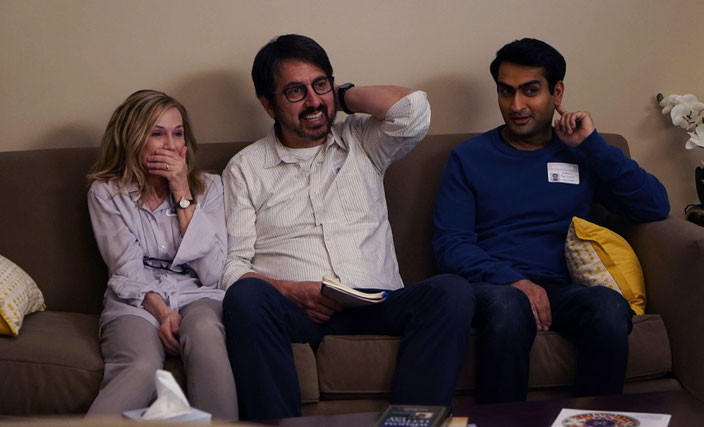 More of a surprise is how moving The Big Sick becomes after Emily (a great performance from Zoe Kazan) falls ill. The stakes are real both for Emily's health and for Kumail's relationship with his family - a family that believes he should accept an arranged marriage.
The fact that the film is based on a true story gives The Big Sick both heart and powerful dramatic weight. While comedy is always just around the corner, many of the scenes are really affecting. It cannot have been easy for Nanjiani and Gordon to revisit this painful part of their lives. However, I am so glad that they did - The Big Sick is a joy.
Random Observations
Have you seen The Big Sick? 
If you have, what did you think of this film? Let me know in the comments section below or over on Twitter or Facebook!