500 Days Of Film Reviews Five Of The Best Christmas Horror Films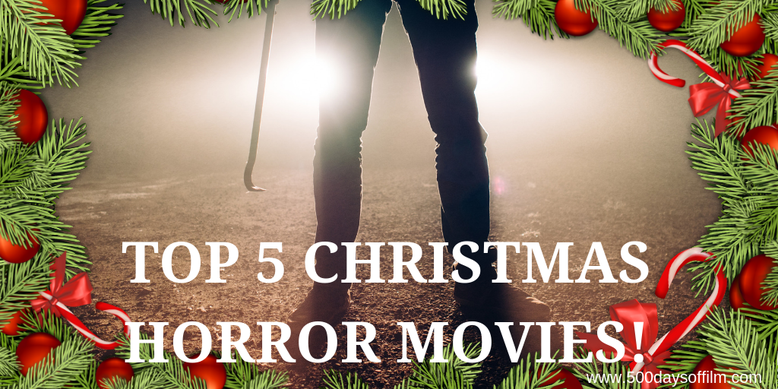 Goodwill to all and peace on earth is all well and good but sometimes you just want something deliciously evil to watch at Christmas. Here are five of the best Christmas films to scare the bells off your sleigh
1. Black Christmas
I love Black Christmas. No matter how many times I watch Bob Clark's movie, I still feel unsettled. It may not be particularly gory but this film is provocative, tense and decidedly nasty.
Black Christmas is notable, of course, for inspiring and influencing a host of horror movies (including John Carpenter's Halloween no less). However, what I like most about the film is its character development.
You scare because you care, they say and they (whoever they are) are absolutely right. All of the sorority girls in Black Christmas are likeable and none feel expendable. My absolute favourite (and one of my most loved characters in horror cinema) is Margot Kidder's brilliant Barb. 
2. Gremlins
What more can be said about Joe Dante's Gremlins? This iconic film has it all - fun, adventure, an irresistibly cute floof, chaotic and scary monsters and, most importantly, one of the most chilling Christmas stories in cinema.
3. Rare Exports
It's Christmas Eve in Finland and a US archaeological dig has just uncovered something startling. Buried deep underground, frozen in a huge block of ice, is the real Father Christmas. However, this is not your typical Santa - no this creature is far scarier than that.
4. Krampus
When his dysfunctional family clashes over the holidays, Max (Emjay Anthony) becomes disillusioned and turns his back on Christmas. Unbeknownst to Max, his lack of festive spirit has unleashed the fury of Krampus: a demonic force of ancient evil intent on punishing non-believers.
5. A Nightmare Before Christmas
What do you watch the day after Halloween? What's this? Well it's A Nightmare Before Christmas of course! Tim Burton's stop motion Christmas classic is the perfect start to the festive flick season.
Over To You...
What is your favourite Christmas horror movie? Let me know in the comments section below or via Twitter. You can find me @500DaysOfFilm.