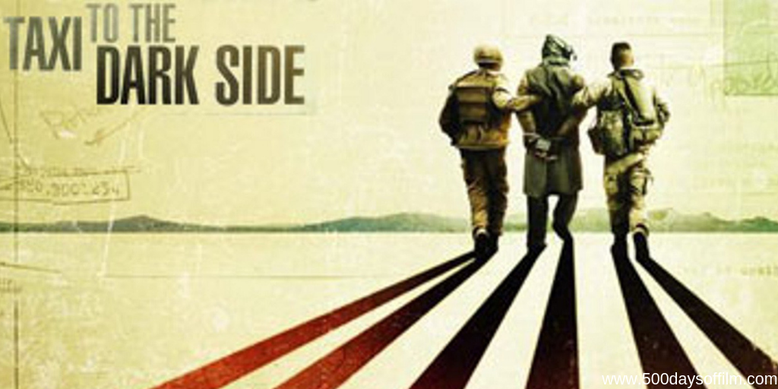 In 2002, US soldiers occupy war-torn Afghanistan. Tensions are high and violence is commonplace. At a checkpoint, a young Afghan taxi driver called Dilawar is arrested along with his passengers. They are suspects in a Taliban rocket attack.
Dilawar is taken to Bagram Air Base where he is confined in a solitary cell. He is then chained, sleep deprived and subjected to a series of brutal beatings and torture from the US soldiers on duty.
Five days after his arrest, Dilawar died.
If you have watched any of director Alex Gibney's films (No Stone Unturned, Zero Days, Going Clear: Scientology & The Prison Of Belief, Mea Maxima Culpa: Silence in the House of God or Enron: The Smartest Guys In The Room), you will know that he is an uncompromising filmmaker.
He will go to great lengths to tell his story - often exposing disturbing and unsettling truths. Nowhere is this more clear than in his Oscar-winning documentary Taxi To The Dark Side. Here, he explores the devastating reality of life at Abu Ghraib and Guantanamo Bay. 
It is an unquestionably tough watch - revealing the ugly face of war. The images we see, the reenactments we watch and the stories we hear (from an impressive range soldiers who were involved) are horrific. They stay with you long after the film has concluded.
As they should.
It is all too easy to turn away, to pretend such things never happened. It is all too easy to blame a few rogue soldiers and move forward without considering just how much of this torture was condoned or even encouraged by their superiors.
Gibney does not allow us to look away and this is why Taxi To The Dark Side is so vitally important. It raises questions about the abuse of power from the front line to the very heights of political power. 
Taxi To The Dark Side makes us question… are we really the good guys?
War Documentary Recommendations
Taxi To The Dark Side is part of the war sub-genre of Documentary 7.
If you enjoyed this movie, I would also recommend:
My honourable mentions include The Unknown Known, Dirty Wars, 5 Broken Cameras and Hell and Back Again.
Do you have any war documentaries that you would like to recommend? If so, do share them in the comments section below or over on Twitter. You can find me @500DaysOfFilm.