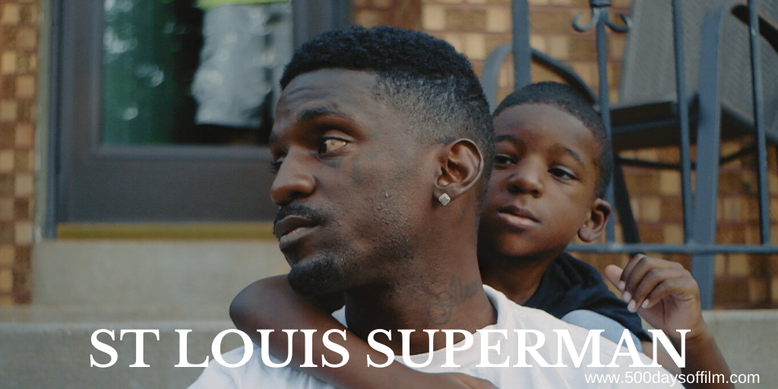 St Louis Superman tells the story of leading Ferguson activist and former St Louis, Missouri state representative, Bruce Franks Jr. His constituents call him Superman and he certainly lives up to the name - tirelessly working to build a safer future for the people in his community.
However, as Sami Khan and Smriti Mundhra's powerful and deeply moving documentary shows, this is often emotionally devastating and extremely challenging work. When Franks took office, St Louis had the highest murder rate in the US.
In response, Franks drafted a bill that defines youth violence as a public health epidemic. The film explains that the passing of this bill would lead to the provision of critical funding to address the causes of gun violence.
A charismatic and inspiring figure, you believe that Franks can achieve the change he so passionately seeks. It is incredibly impressive to watch as he manages the balance between political life and community activism.
St Louis Superman is not just interested in Franks as a public figure. The documentary also looks at Franks the family man. Some of the film's most charming, moving and powerful scenes involve Franks and his children. It is heartbreaking to consider the potential dangers that they might face as they grow up - something that weighs heavily on their father.
Meanwhile, Franks is also dealing with a deeply painful event that happened in his childhood. While outside playing, his nine-year-old brother, Christopher, was shot and killed in front of him.  
It is unsurprising, therefore, that Franks struggles under the pressure. Meanwhile, he is haunted by every memorial he has attended. The strain takes a significant toll on his mental health.
It all seems too much for one man - even a Superman - to bear. However, even in its darkest moments, St Louis Superman inspires optimism and hope. 
St Louis Superman was nominated for an Academy Award for Best Documentary Short.