500 Days Of Film Reviews Solo: A Star Wars Story Starring  Alden Ehrenreich, Woody Harrelson, Emilia Clarke And Donald Glover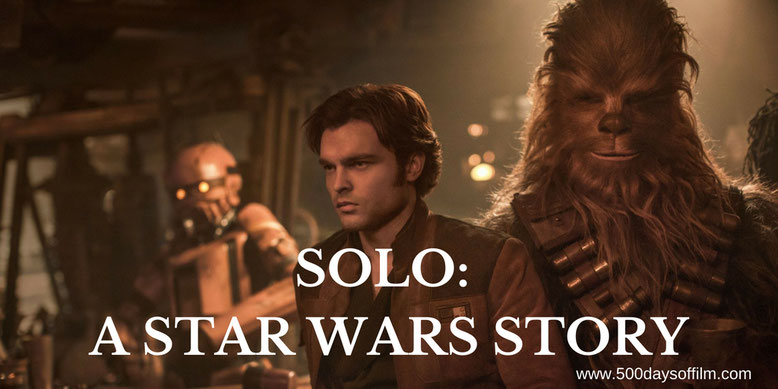 On an adventure into a dark criminal underworld, Han Solo (Alden Ehrenreich) meets his future copilot Chewbacca (Joonas Suotamo) and encounters Lando Calrissian (Donald Glover) years before joining the Rebellion.
Is It Any Good?
After Kathleen Kennedy fired Solo: A Star Wars Story's original directors (Phil Lord and Chris Miller were removed from the project due to "creative issues") she needed one thing - a safe pair of hands.
With Solo's new director, Ron Howard, that's exactly what Kennedy got. An experienced filmmaker and a very safe pair of hands.
The trouble with safe is, well, it's just not very exciting. Safe lacks thrills, emotional steaks and tension. No one in the history of cinema has ever moved to the edge of their seat by safe.
And therein lies the problem with Solo: A Star Wars Story. After two hours and fifteen minutes (it felt even longer) of Han Solo backstory, I emerged from my screening feeling sadly underwhelmed.  
That is not to suggest that Solo is a bad movie. Howard's film has a lot going for it. The cast are all eminently watchable and the (inevitable) franchise nods and references are enjoyable.
Alden Ehrenreich, so so good in Hail, Caesar!, goes on a charm offensive. However, he has been given an impossible task. No one could hope to replicate the onscreen charisma of Harrison Ford. 
To Ehrenreich's credit, he chooses not to imitate but, instead, to convey the essence of Ford's iconic performance. He is undeniably likeable. Sadly, however, he is given no time to explore his character in any depth and, as a result, his portrayal makes little impact.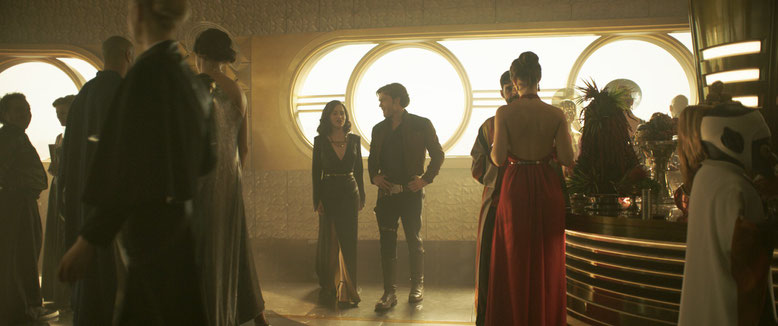 The same fate befalls Woody Harrelson's Beckett, Emilia Clarke's Qi'ra and Paul Bettany's Dryden Vos. Donald Glover manages to inject life into the film as Lando Calrissian and Phoebe Waller-Bridge's L3-37 is also a highlight. However, each character is criminally underdeveloped - barely one dimensional.
Character is sacrificed time and again for Solo's series of non-stop, chaotic action set pieces. Many of these offer exhilarating moments of fun. It is, of course, wonderful to be inside a shiny and new Millenium Falcon and a thrill to see Chewbacca (a welcome performance from Joonas Suotamo) and Han fighting together and forming a lasting friendship.
However, I expect so much more from Star Wars. Solo's lack of risk and negligible character development left me feeling uninvolved and at some moments (dare I write this?) rather bored. Overall, while there is fun to be had, Solo is a largely underwhelming and forgettable addition to the Star Wars franchise. 
Safe and Solo just don't mix, kid.
Random Observations
Have you seen Solo: A Star Wars Story?
If you have, what did you think of this film? Let me know in the comments section below or over on Twitter. You can find me @500DaysOfFilm.