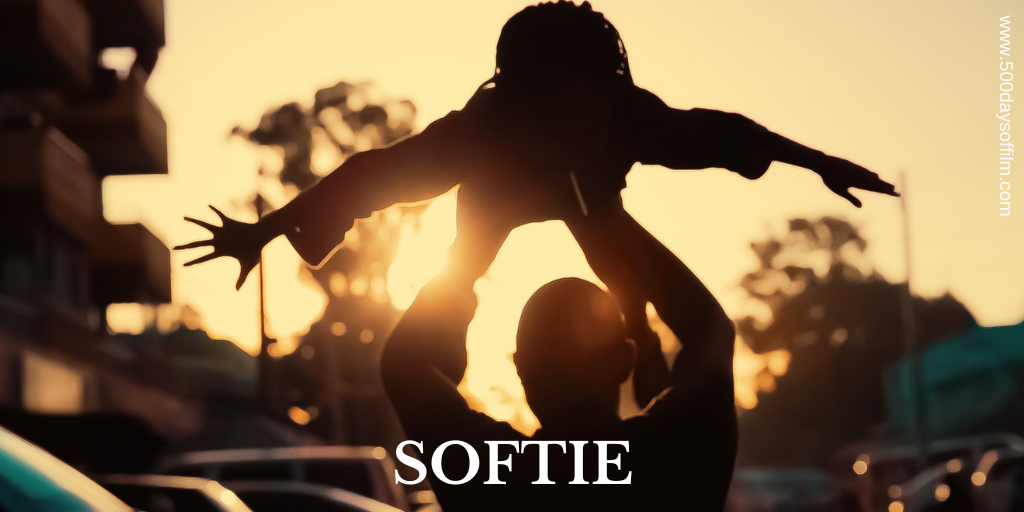 Beautifully shot and brilliantly edited, Softie examines corruption and politics in Kenya. With heart to spare, Sam Soko's powerful documentary also observes the conflict between the personal and the political following the birth of a new political party headed by award-winning photojournalist and activist, Boniface "Softie" Mwangi.
By entering politics, Boniface aims to inspire positive and lasting change in the country that he loves. However, the stakes involved in his election campaign couldn't be higher - for him, his wife Njeri and their young family.
Soko's film begins with blood. Lots and lots of blood. 100 litres of blood to be exact. A group of men are filling buckets of the red stuff in preparation for a forthcoming street protest. A woman emerges from a house, a small child snuggled on her hip. She begins to ask what is going on before having second thoughts. On balance, she would prefer not to know. "I will leave you guys to your party," she says.
These opening moments are illuminating and important. They reveal that this documentary is not just about Boniface's transformation from front-line photojournalist, to fearless activist to charismatic political candidate. Softie is also an intimate and compelling study of the wider impact of Boniface's actions. What are the consequences for him, Njeri and his three young children? What should come first - country or family?
For Boniface, the answer to that question is clear. His country comes first. An engaging and charming figure, Boniface's idealism is infectious. By confronting the widespread corruption in Kenya - and by running a clean campaign - he hopes that his children will have a better future. 
Njeri, however, disagrees with her husband. As much as she loves her country, her family always comes first. Formidable and nurturing, Njeri is the emotional heart of Softie and Soko's film is elevated by his decision to give her journey equal prominence. 
For Njeri, her children are her world. We don't need to take her word for it - Soko's camera is there to capture their relationship and the intimate, everday moments of this delightful and loving family. In no time at all, we are deeply invested in their lives. It is heartbreaking, therefore, to hear Njeri talk about her fears for Boniface. "I can't protect him," she says. 
By putting us in the middle of several violent protests and at the centre of Boniface's political campaign (supported by Khadija Mohammed, his incredible campaign manager), Softie reveals that Njeri's concerns are well founded. We watch as time and time again Boniface confronts Kenyan authorities As powerful as he is, he is also only human and, as a result, overwhelmingly
vulnerable. 
Boniface endures beatings, tear gas and water canons. He is arrested and receives death threats. He is prepared to die for his cause, believing that, if it helps his country, his sacrifice will be worthwhile. Then, Njeri confronts her husband with a devastating question - what if he dies and nothing changes?
As a result, Boniface's motives and political ambitions feel impressive and important and also terrifying and dangerous. Yes, we want him to succeed and, yes, we want a better future for Kenya. However, we also want Boniface - this man, this husband, this father - to survive.
That these are the stakes facing activists such as Boniface Mwangi is, of course, outrageous. Softie reminds us of the risks taken by these incredibly inspiring individuals.