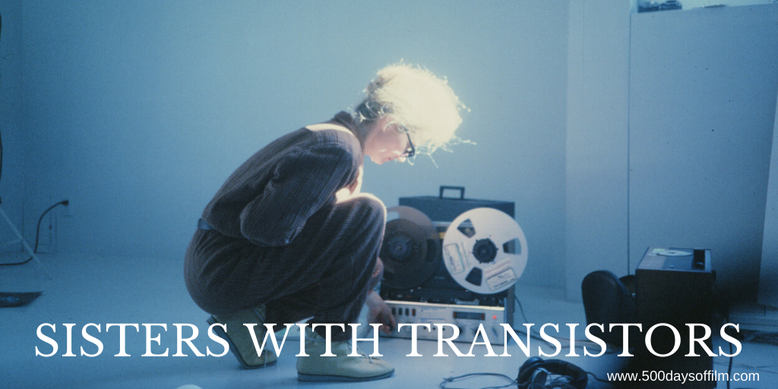 Sisters With Transistors tells the remarkable - and all too often unheard - story of the female trailblazers in electronic music.
Narrated by Laurie Anderson and featuring fascinating archive footage and interviews, Lisa Rovner's film takes us on a tour of the key female composers in electronic music. We are introduced to pioneering musicians such as Maryanne Amacher, Bebe Barron, Suzanne Ciani, Delia Derbyshire, Pauline Oliveros, Daphne Oram, Eliane Radigue, Clara Rockmore, and Laurie Spiegel.
Rovner reveals how these women invented sounds via the use of tape recorders, the first synthesisers and early computers the size of a room. Their compositions were labeled the sounds of the future.
However, early developments in electronic music were also dismissed and viewed with distaste. For example, Bebe Barron's incredible work on the soundtrack of Fred M. Wilcox's film, Forbidden Planet, was not even allowed to be called 'music'.
Thankfully, these talented electronic music composers were not to be deterred. Take Delia Derbyshire and her love for abstract sounds. "I did all sorts of things I was told I couldn't do," she explains in the documentary. "I think I have always been a very independent thinker."
Derbyshire later created a pathway for the electronic music genre by composing the iconic theme for the Doctor Who television series.
Composers like Derbyshire and Barron kept exploring and innovating - pushing boundaries in music and in society. Sisters With Transistors takes us behind the scenes and shows us how these incredible, occasionally aurally challenging, new sounds were developed. It is fascinating.
When electronic music was finally recognised, however, women composers were almost forgotten. Thankfully, Rovner's fascinating documentary sets the record straight.