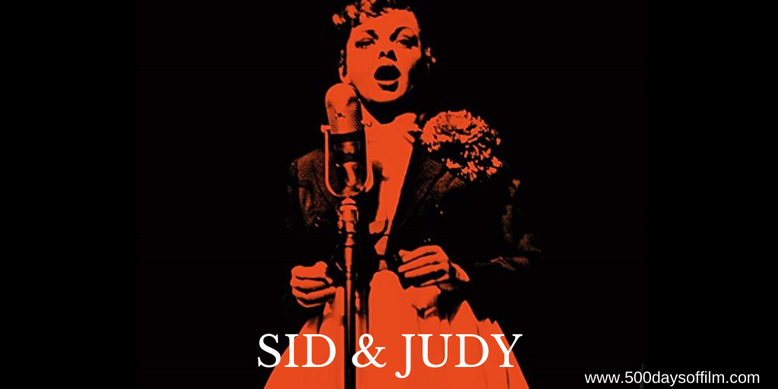 Marking 50 years since her death, 2019 saw the release of two films exploring the life of Judy Garland. 
Renée Zellweger gave an impressive - and Oscar-winning - performance in Rupert Goold's film, Judy, and Stephen Kijak's documentary, Sid & Judy, focused on Garland's post-MGM achievements and experiences.
Of the two, I would wholeheartedly recommend Kijak's film. Based in-part on Sid Luft's (Garland's third husband) recently published memoir, Sid & Judy is an intimate, powerful and heartbreaking look at Garland's personal and professional life.
The film takes us on a fascinating journey... guiding us through Garland's appearances at the Palace Theatre, her work on A Star is Born, her incredible Carnegie Hall performance and her brilliant work on the Judy Garland Show.
Full of energy, Sid & Judy brings Garland's story to life. Kijak's documentary celebrates her phenomenal talent, her magnetic (on and off screen) presence and explores her incredible highs and devastating lows.
This remarkable feat is achieved via a superbly edited collection of archive footage, photographs, animation and audio recordings. Meanwhile, Luft's memoir is brilliantly narrated - with Jon Hamm as Luft and Jennifer Jason Leigh as Garland.
All the pieces fit together beautifully and Sid & Judy is both deeply moving and wonderfully entertaining as a result. Garland's wit makes us laugh, her vulnerability makes us cry and her stunning performances (her duet with Barbara Striesland is phenomenal) never fail to astound.  
While Sid & Judy celebrates Garland's talent and career, it also explores the darker side to her success. It is heartbreaking to watch. We all know how this story ends. Fed drugs at a horrendously early age (to keep her weight down and her energy levels up), Garland suffered from addiction throughout her life.
Meanwhile, she was mismanaged and betrayed by a number of men who used her talent and star power for their own financial gain - forcing Garland to keep working when it was clear that she needed to rest and recover.  
There was to be no happy ending for Judy Garland and, 50 years on, Sid & Judy truly makes us feel the impact of her loss. It is hard to remain unmoved by the conclusion to Garland's story.
But wait… just when you think that the credits are about to roll on Kijak's documentary, he reminds us (in wonderful scenes full of love and acceptance) that nothing - not tragedy, not betrayal, not the passing of years - can ever diminish Judy Garland's legacy.