500 Days Of Film Reviews Sicario 2: Soldado Starring John Brolin, Benicio Del Toro And Isabela Moner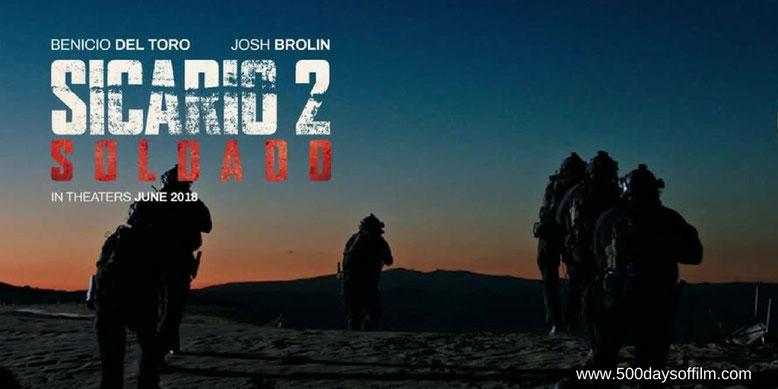 In the drug war, there are no rules – and as the cartels have begun trafficking terrorists across the US border, federal agent Matt Graver (Josh Brolin) calls on the mysterious Alejandro (Benicio Del Toro), whose family was murdered by a cartel kingpin, to escalate the war in nefarious ways. Alejandro kidnaps the kingpin's daughter, Isabel Reyes (Isabela Moner) to inflame the conflict – but when the girl is seen as collateral damage, her fate will come between the two men as they question everything they are fighting for.
Is It Any Good?
Sicario was always going to be a tough act to follow. Denis Villeneuve's 2015 film is, after all, a masterclass in suspenseful storytelling - aided by the visual genius of Roger Deakins and the superb talents of the late composer, Johan Johansson.
Some might argue that this intense, powerful and thought provoking movie did not need a sequel. And I would agree - particularly having now watched Sicario 2: Soldado.
While Stefano Sollima's film does well to replicate the visual style and soundscape of the original and while it does feature a couple of impressive set pieces, overall, Sicario 2 is a stupidly violent, ultimately forgettable mess of a film. 
Now, it is true that I held this movie (written - like the original - by Taylor Sheridan) to a higher standard than I may have done had it not been the sequel to Sicario. It is also true that many audiences have thoroughly enjoyed this film. However, for me, Sicario 2 is a huge disappointment.
The warning signs came early. In its opening act, Sicario 2 asks us to root for characters even as they commit despicable acts with complete impunity against a series of underdeveloped, cliché-ridden Mexican "bad guys".
Don't get me wrong, I have no time or sympathy for terrorists, human trafficking or ruthless cartel members. In addition, I understand that no one comes out of Sicario 2 smelling of roses. However, given the current political climate, the very last thing we need is this type of inflammatory, reductive and borderline offensive storytelling.
We need something more intelligent, not less. We need something more (politically and culturally) sensitive not less. Something, perhaps, along the lines of Matthew Heineman's superb 2015 documentary, Cartel Land.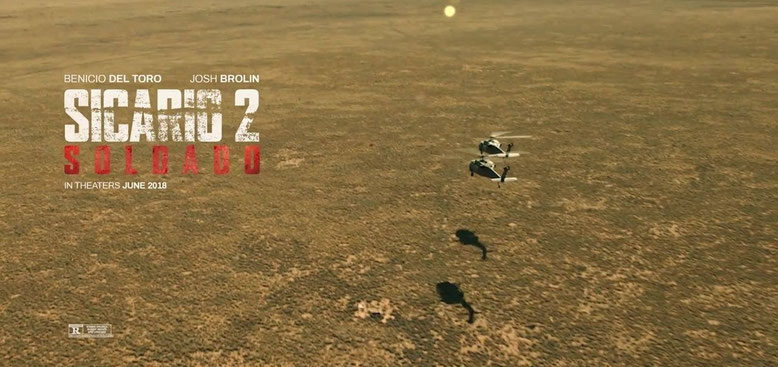 Of course, Sicario wasn't exactly perfect in this regard. However, the original was a far more nuanced and emotionally intelligent story - largely thanks to the important role of Kate Macer played by Emily Blunt. 
Sicario 2 suffers from a distinct lack of Blunt and, just as damaging, a lack of character development. The ever charismatic Josh Brolin and Benicio Del Toro are always good value but they have precious little to work with here. 
The only character with any real emotional depth is played by Isabela Moner. Hers is an effective (and scene stealing) portrayal of Sicario 2's kidnapped McGuffin / cartel daughter, Isabel Reyes.
However, she cannot save Sicario 2 from its messy and, at times, extremely contrived plot.  Adding insult to injury, the final act features a development that would surely test the patience of even the most accommodating cinema-goer.
Of course, this "plot twist" serves to set up the next installment in the Sicario franchise. Sadly, on the basis of Sicario 2, this is not a particularly appealing prospect.
Random Observations
Have you seen Sicario 2?
If you have, what did you think of this film? Let me know in the comments section below or let's chat over on Twitter. You can find me @500DaysOfFilm.