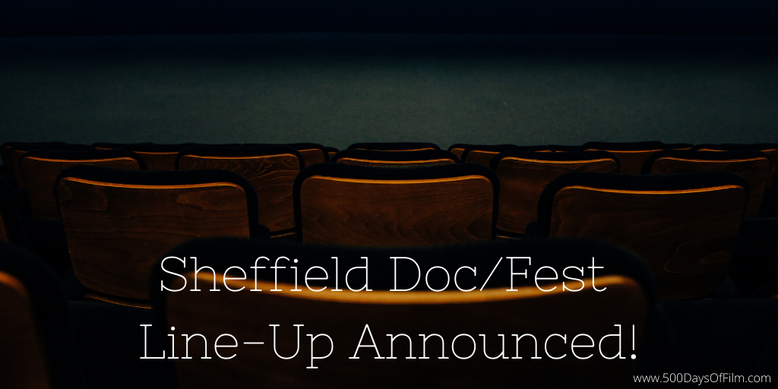 Sheffield Doc/Fest has revealed its 2020 line-up. The predominantly virtual festival will feature 115 films of all lengths spanning 50 countries and including 31 world premieres. 
The programme will be available from 10 June via Sheffield Doc/Fest Selects' VOD platform with pay-per-view and subscription options for UK-based public audiences. The platform will also include a free of charge Exchange film programme and Q&As with filmmakers.
In addition, the festival will offer its Doc/Player film industry-oriented video library to festival passholders across the world from 8 June to 31 August. BFI Player, Doc Alliance Films, The Guardian and MUBI will also host the festival's curated programmes at various points between July and November.
Meanwhile, festival weekenders are being planned in Sheffield cinemas from October to November. Dates and further details have yet to be announced and are, of course, subject to safe conditions. 
Filmmakers and artists taking part in Doc/Fest this year include Abbas Fahdel, Alison Ellwood, Andrea Testa, Anthony Baxter, Carmen Losmann, Carol Salter, Dacia Ibiapina, David Teboul, Edgardo Cozarinsky, Florence Lazar, Hanna Jayanti, Ilona Bruvere, Jérôme Bel, Jia Zhang-ke, Jonathan Perel, Kim A. Snyder, Lech Kowalski, Lynne Ramsay, Lynne Sachs, Marc Isaacs, Mike Hoolboom, Nick Jordan, Oreet Ashery,  Phil Collins, Ra'anan Alexandrowicz, Rob Curry, Simplice Ganou, Sofia Bohdanowicz, Viera Čákanyová, Vincent Carelli, and Yael Bartana.
Click here to view the Sheffield Doc/Fest programme.
"This year's programme brings together various cinematic and narrative forms, landscapes, human existences and ways of expression. It reflects on our contemporary world through its present and its past, and a multitude of sensibilities," says festival director, Cíntia Gil. 
"The crisis we are living now point, and not for the first time, to the systemic failure of institutions and nations, and their need to be equitable in their capacities to give respect to life, freedom and care. It has given us an acute sense of what needs to change and a desire for stronger bonds between us."
Festival Programme
According to Sheffield Doc/Fest, its Exchange programme aims to "kickstart a rebellion in the making of new work and, through solidaric exchanges, beginning with the Global South, to find new sustainable, caring and equitable ways of living".
In partnership with Vídeo nas Aldeias, the festival's organisers have put together a programme of films that reflect the diversity of the indigenous communities living in Brazilian territories. Doc/Fest has also partnered with activists, researchers, scientists, filmmakers, community leaders, artists and local and international platforms to commission a series of short documentary or digital art works.
The free programme - available from 10 June on Sheffield Doc/Fest Selects - will culminate in a three-day celebration of new work, conversations and workshops to share discoveries from the Exchange commissions. It will be linked to the Rebellions film strand as part of Doc/Fest's Autumn programme in Sheffield.
As in previous years, Sheffield Doc/Fest's Alternative Realities Programme will look to expand the boundaries of non-fiction. A curated Ghosts & Apparitions group exhibition of digital artworks will feature at Site Gallery in Sheffield in parallel and in dialogue with the film strand of the same name in the Autumn. 
Artists and collectives taking part in the show include Keiken/George Jasper Stone (UK), Maria Court/Trinidad Piriz (Chile), Paula Albuquerque (Portugal) and Kitty Clark (UK). Again, the exhibition will take place subject to safe conditions. 
Meanwhile, each artist and collective will share insights into their research and processes as part of a new Artist Spotlight series on Doc/Fest's YouTube channel and website, starting on 6 July.