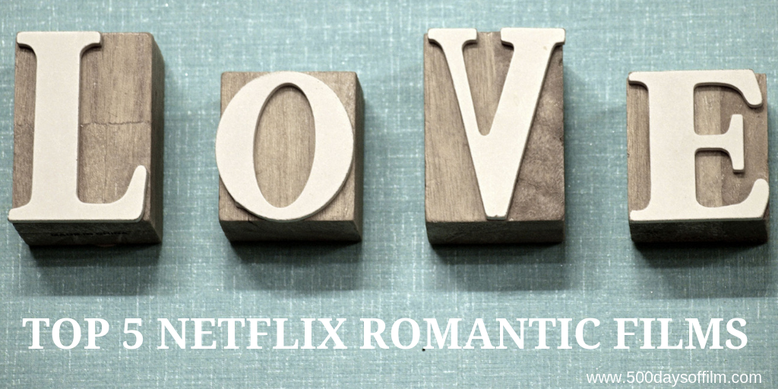 When the outside world becomes too much, what better way to escape than watching a romantic movie at home on Netflix? Indeed, the streaming service has all but reignited the Rom Com genre with hit films such as To All The Boys I've Loved Before (which only just missed my list).
Here are five of my favourite romantic movies on Netflix. I list them in no particular order but my heart will always belong to When Harry Met Sally…
When Harry Met Sally
In 1977, college graduates Harry Burns (Billy Crystal) and Sally Albright (Meg Ryan) share a car ride from Chicago to New York. On the journey the pair discuss whether men and women can ever truly be (platonic) friends. Years later, Harry and Sally meet again at a bookstore and in the company of their respective best friends, Jess (Bruno Kirby) and Marie (Carrie Fisher), try to stay friends without sex becoming an issue.
I have loved When Harry Met Sally for over half of my life. Seriously, the maths involved is scary. While watching this film recently, I realised that Nora Ephron's brilliant script offers a number of key life lessons. The first lesson? You can never watch When Harry Met Sally too many times.
Blue Jay
After a chance meeting when they both return to their small Californian hometown, former high-school sweethearts, Jim (Mark Duplass) and Amanda (Sarah Paulson), reflect on life and their shared past.
Director Alex Lehmann's first feature film, Blue Jay, proves that old adage - less is more. For, when you have a compelling story (written by Mark Duplass) and two actors at the top of their game, what more could you possibly need?
Film Stars Don't Die In Liverpool
Film Stars Don't Die In Liverpool follows the passionate relationship between aspiring actor, Peter Turner (Jamie Bell), and Academy Award-winning actress, Gloria Grahame (Annette Bening). 
What begins as a vibrant affair between a legendary femme fatale and her young lover, quickly grows into a deeper relationship, with Turner being the person Gloria turns to in her hour of greatest need.
Told largely from Peter Turner's perspective (and adapted from his memoir), Film Stars Don't Die In Liverpool tells a tale of enduring love - the like of which is often only found in the movies.
Set It Up
Harper (Zoey Deutch) and Charlie (Glen Powell) are overworked, underpaid assistants wasting their 20s slaving away for bosses who treat them like dirt and work them 'round the clock. When they realize that they would have much more free time if the people they worked for weren't single, they concoct a plan to lure their bosses into a faux-romance.
Claire Scanlon's movie is funny and refreshing. It is charming and smart with snappy dialogue (thanks to a script by Katie Silberman) and engaging central performances.
You can predict the ending of Set It Up from the get go. However, the enjoyment of this film is (apologies for the cliche) not in the destination but in the journey we take with Harper and Charlie. It doesn't hurt, of course, that Powell and Deutch have such wonderful on-screen chemistry.
God's Own Country
Johnny Saxby (Josh O'Connor) works long hours on his family's remote farm in the north of England. He numbs the daily frustration of his lonely existence with nightly binge-drinking at the local pub and casual sex. 
However, when a handsome Romanian migrant worker, Gheorghe Ionescu (Alec Secareanu), arrives to take up temporary work on the family farm, Johnny suddenly finds himself having to deal with emotions he has never felt before. As they begin working closely together during lambing season, an intense relationship starts to form which could change Johnny's life forever.
God's Own Country is a stunning feature debut from writer/director Francis Lee. Like Andrea Arnold's Wuthering Heights and Hope Dickson Leach's The Levelling, Lee's film has a remarkable and immersive sense of place. Watching, you can almost feel the mud under your fingernails.
Lee has created an authentic and deeply honest story. Gheorghe teaches Johnny how to love, to respect himself and love his land.
Over To You...
What do you think of my collection of romantic films on Netflix? What is your favourite? Let me know in the comments section below or over on Twitter. You can find me @500DaysOfFilm.