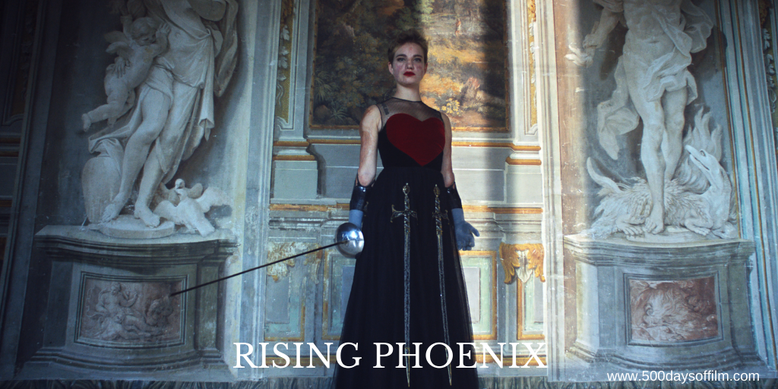 Rising Phoenix charts the development of the Paralympic Games from its relatively humble beginnings during World War II to its impressive position as the third biggest sporting event on the planet.
This is a fascinating, vital and deeply moving story. A story that examines and challenges the attitudes and perceptions of disability and diversity across the world. A story that reminds us of the power of representation and the incredible breadth of human potential.
The first athletic event for disabled athletes that coincided with the Olympic Games took place in London in 1948. A Jewish-German doctor, Ludwig Guttmann (who had fled with his family to the UK from Nazi Germany), organised a sports competition for British World War II veteran patients with spinal cord injuries at Stoke Mandeville Hospital. 
Eva Loeffler, Dr Guttman's daughter and the longest serving volunteer of the Paralympic movement, recalls her father's work. She explains that his aim was to create an elite sports competition for people with disabilities - an event that would be an equivalent to the Olympic Games. 
Meanwhile, Ian Bonhôte and Peter Ettedgui's documentary features the stories of a number of Paralympic athletes. For example, we meet swimmer Ellie Cole, archer Matt Stutzman, long-jumper Jean-Baptiste Alaize, 100m runner Jonnie Peacock, rugby player Ryley Batt, fencer Bebe Vio and marathon runner Tatyana McFadden.
Each athlete is given the space to tell their inspirational stories, showcase their incredible talent and emphasise the importance of sport in general and the Paralympics in particular. 
Utilizing stunning camerawork and an uplifting score, Rising Phoenix celebrates these athletes, these powerful role models, these superheroes.
Watching Rising Phoenix, I was in awe of these athletes and what they have achieved. I was also struck by how hard they have had to fight to prove themselves in a world that all too often underestimated their potential.
Some might, for example, think that fencing is impossible without arms or legs. Bebe Vio is here to prove that this is far from the case. Some might think that archery is out of the question if you do not have arms - until they see Matt Stutzman in action. 
Tatyana McFadden, one of the documentary's producers, has dedicated her life to her sport and to improving the lives of those who have a physical difference. Born in Russia with spina bifida, McFadden's early days were spent in an orphanage. 
After being adopted and relocated to America, she was given a wheelchair. Her life was transformed. However, she was not allowed to participate in high school sports alongside "able-bodied" runners. As a result, she sued her home state of Maryland and helped pass the Fitness and Athletics Equity for Students with Disabilities Act.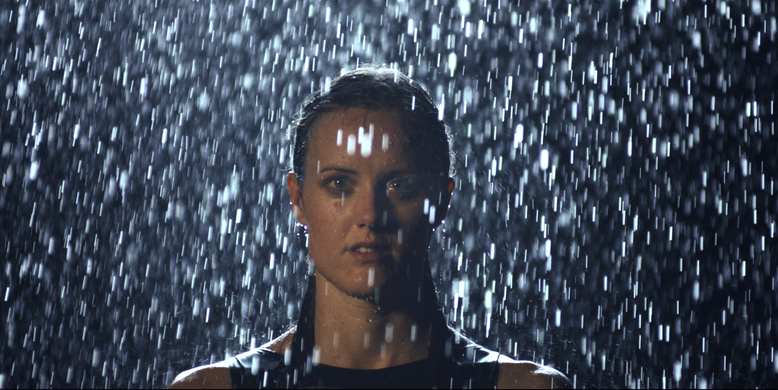 Rising Phoenix explores the power of such activism and the importance of visibility, representation and awareness.
"To see individuals like that [those in the Paralympics] go on to achieve what they have achieved no amount of books that you read no amount of teaching in class that you can have is going to give you the same inspiration as being able to watch something that you have been told is impossible," explains Prince Harry, the Duke of Sussex,
Of course, the Paralympics is not just important for budding athletes. It is also crucial for those who want to discover what is possible if they or a loved one does not happen to fit the mould of what is considered "normal" in society. 
For example, Ellie Cole (pictured above) believes that had her parents watched the Paralympics when she was three years old they might not have felt so worried about her future after the amputation of her right leg due to a rare cancerous tumour. 
Cole's future would go on to feature four gold and two bronze medals at the 2012 London Paralympics and two gold medals, three silver medals and a bronze medal at the 2016 Paralympics in Rio de Janeiro.
I lost count of the times that I was moved to tears by the stories told in Rising Phoenix. However, these were not tears of pity or sadness. They were tears brought on by the tenacity, talent and achievements of a group of truly inspirational people. 
They are all superheroes to me and I cannot wait to watch the athletes at the next Paralympic Games.