500 Days Of Film Reviews Possum Starring Sean Harris And Alun Armstrong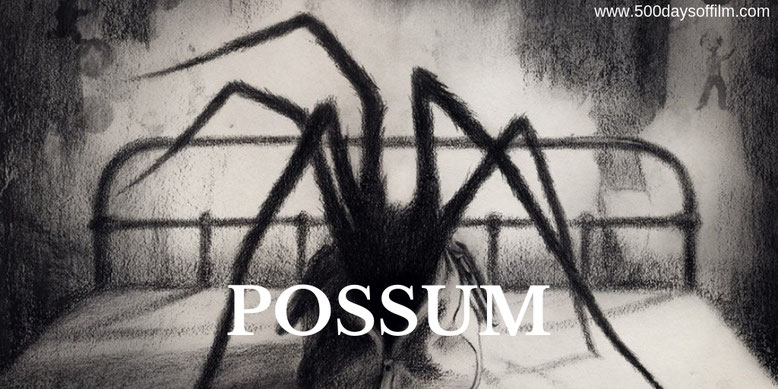 Disgraced children's puppeteer, Philip (Sean Harris), reluctantly returns to his childhood home and is forced to confront his stepfather, Maurice (Alun Armstrong), and the secrets that have tortured him his entire life. 
Is It Any Good?
The first hour of Possum is a rather bewildering experience. 
With a growing sense of unease, we watch Philip return home full of guilt, grief, shame and regret and then wander the surrounding areas in a seemingly desperate attempt to rid himself of the contents of a large leather bag.
I won't reveal what is inside this bag - suffice to say that it's nothing good. 
Bar this relentless, nightmarish wandering, director Matthew Holness refrains from giving us much of a clue as to what happened in Philip's past, his relationship with Maurice (a brilliant and horrific portrayal by Alun Armstrong), or their involvement in an on-going disturbing event. 
For those first 60 minutes, I'll admit that I struggled with Possum. Should I be working harder to interpret what I was watching? Should I seek out clues? Or should I just let this film wash over me? 
In the end, I chose the latter approach, spurred on by Possum's often arresting visuals and an astonishing performance from Sean Harris. He truly is superb as Philip - both tormented and tormentor, hunted and hunter, victim and villain.
It was only in the last 25 minutes of Possum that Holness's film really grabbed me. Suddenly all that I had watched made (horrifying) sense. I was impressed by this powerful and disturbing final act - a conclusion that left me with a lingering sense of unease.
However, Possum will not be everyone's cup of tea. 
Nonetheless, it is well worth watching for Sean Harris's incredible performance alone. If you enjoy a shot of unsettling, bewildering and atmospheric horror this is a film that I would (cautiously) recommend. 
Random Observations
In 1919, Sigmund Freud published an essay that explored horror writing and claimed to understand one of its key themes. The essay aimed to offer a complete theory of 'das unheimliche', the uncanny. 
In 2008, in the spirit of Freud's exploration, Comma Press challenged 14 authors to write new fictional interpretations of what the uncanny might mean in the 21st Century. Matthew Holness chose to write a story, called Possum, that investigated both the fear of doubles and the fear of dummies, looking at a traumatised puppeteer.
Several years after the book's publication, Holness was investigating the idea of making a modern silent horror film, He realised that his story offered the perfect basis for this: a psychological story following an isolated character with little connection with the outer world. As a result, he began the process of developing it into a feature film. 
Have you seen Possum? If you have, what did you think of this film? Let me know in the comments section below or let's chat over on Twitter. You can find me @500DaysOfFilm.