500 Days Of Film Reviews The 91st Academy Awards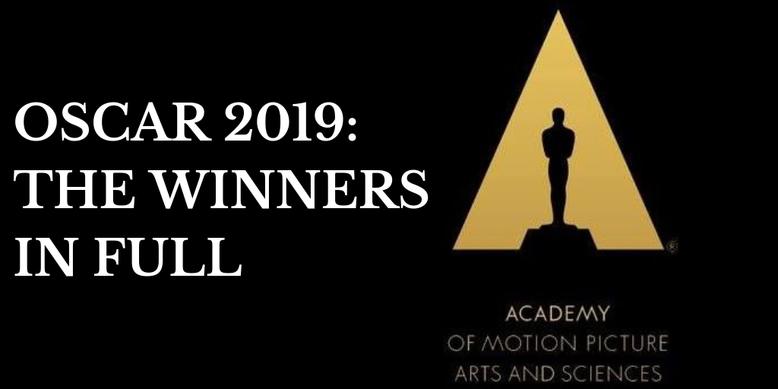 Is anyone just glad it's all over? The Oscars, I mean. 
This year has felt like a slog - an unwelcome battle between critically acclaimed films and people-pleasing movies. Plus ca change plus la meme chose, you may well say (does anyone actually say that… who isn't actually French I mean? Probably not).
Well, perhaps Oscar things have always been this way, but the competition this year - I'm thinking Bo Rhap, Green Book and the Netflix controversy - has certainly been troubling and really rather exhausting. 
So it is good to move on - fresh slate and all that... I think. 
However, before we do… what did you think of the 91st Academy Awards? How many Oscars did you predict correctly? Out of 24 categories, I got 19 right. Not too shabby, but I could definitely do better.
In my defence, the evening had its fair share of OMG shocks as well as some genuinely wonderful moments…
The Wonderful Moments
Black Panther
I couldn't be happier for Black Panther. (Well, I would have loved to see Michael B Jordan win for Best Supporting Actor, but there we are.) This film absolutely deserved all of its three Oscars (Best Costume Design, Best Production Design and, most surprisingly, Best Score).
Spike Lee
I would have loved for BlacKkKlansman to have won more awards, but watching Spike Lee receive his Oscar (and his many, many gifable reaction shots and hilarious interviews thereafter) was a truly great moment.
Regina King
Regina King's award for Best Supporting Actress may have come as no real surprise but it was a wonderful and moving moment nonetheless.
Best Actress - Olivia Colman
I loved Olivia Colman's performance in The Favourite. While I was watching her as Queen Anne I was stunned by how she could convey so much within a single lingering look. While all my votes would have gone to Toni Collette in Hereditary, she is a worthy winner and a lovely lady to boot.
Bradley Cooper, Lady Gaga And A Piano
One of the night's stand out moments (for me at least) came when Lady Gaga and Bradley Cooper took to the stage and sang Shallow together. It was really beautiful.
The OMG Shocks
Best Actress - Glenn Close Misses… Again
Olivia Colman's win was, sadly, at the expense of my prediction, Glenn Close. Thinking about it, my pick was less about her performance in The Wife and more about the narrative surrounding her lack of Oscar recognition. Also Close has been doing stellar work this awards season and it just felt like her time. However, don't write her off as an Oscar victim, she's far more interesting than that.
Green Book Wins Best Picture
If I'm honest, I was shocked that Green Book was even nominated for Best Picture. The film is okay at best - deeply troubling at worst. Green Book was only saved for me by its two powerful central performances. Not the Academy's finest hour and, potentially, a result of its preferential ballot system... and a protest vote against Netflix? 
Bohemian Rhapsody - Best Editing?
Bohemian Rhapsody walked away with four Oscars - the most of any film. This feels crazy in itself. This is not a great movie. Don't get me wrong, it is a people pleaser and who can resist those awesome Queen tunes? However, it is also egregiously sanitised, troubling and deeply unsatisfying. 
No Bo Rhap award feels more bizarre than that of Best Editing. What the actual what? As the dust settled, a theory emerged. After Bo Rhap's director, Bryan Singer, (who the cast and crew would like to airbrush out of the film's history) was revealed to be a sexual predator and was fired following reports of erratic behaviour on set, Dexter Fletcher was asked to help finish the movie. Perhaps this Oscar was a recognition of the aftermath of this situation - a bit of a mess that had to be cleared up and sewn back together in the edit suite? 
The Oscar 2019 Winners In Full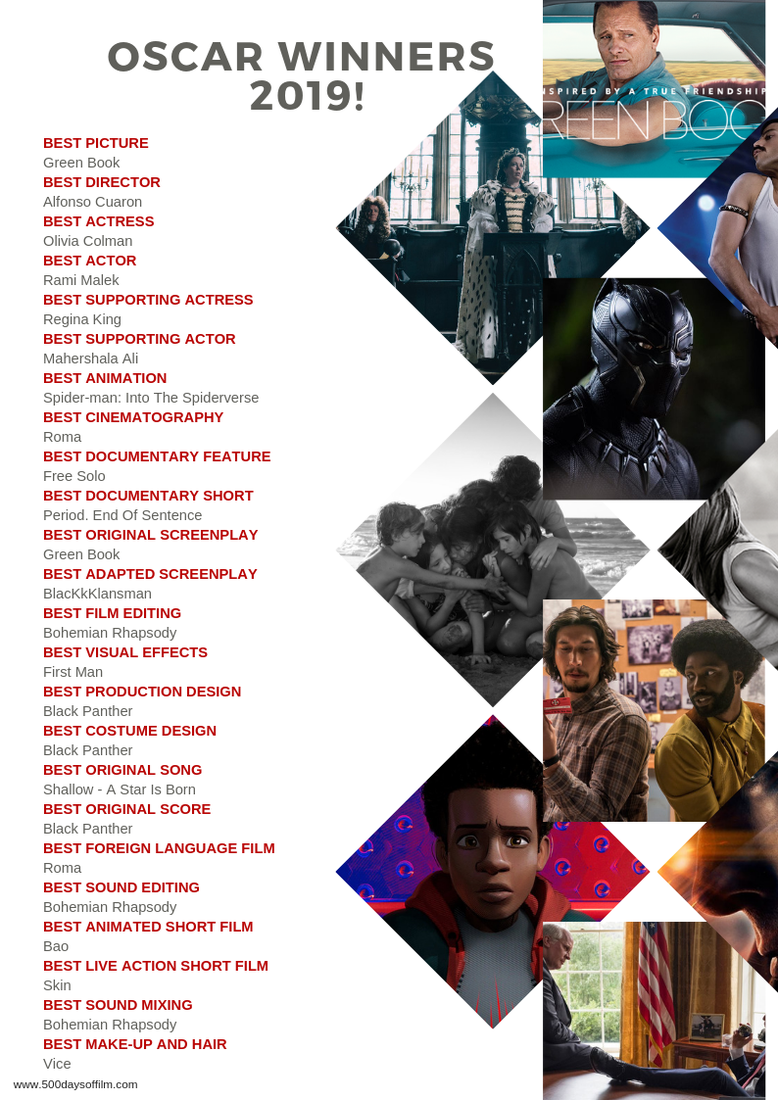 What Do You Think Of Oscar 2019?
What did you think of the 91st Academy Awards? Are you glad that it is all over… like me? Or do you secretly love awards season because anything that sparks a film conversation has to be a good thing… also like me? 
Looking forward to Oscar 2020? 
Let me know! Leave me a comment in the box below or over on Twitter. You can find me @500DaysOfFilm.