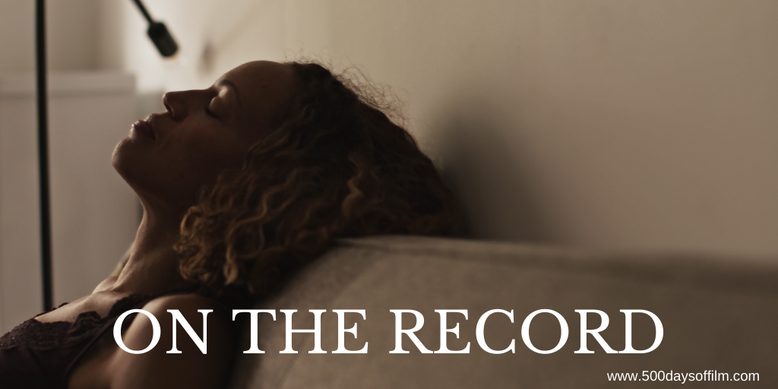 On The Record is a powerful examination of the risks of coming forward in the era of #MeToo. Amy Ziering and Kirby Dick's documentary follows former music executive, Drew Dixon, as she wrestles with the decision to go public and share her story with the New York Times.
The #MeToo movement has, of course, uncovered many such disturbing and heartbreaking stories. These two simple words have united survivors of rape and sexual assault across the world. These two simple words have forced us to face the fact that, for far too long, sexual predators have been protected by positions of power and privilege.
However, while the words may be simple the experiences they represent are often challenging, inconvenient and complex. No two incidents are the same and many reveal dark and uncomfortable truths about our society.
On The Record is a stunning example of the depth and complexity within #MeToo. Featuring powerful insights from the likes of lawyer, Kimberlé Crenshaw, author and journalist, Joan Morgan and #MeToo founder, Tarana Burke, the film explores how many black women have felt disconnected from the movement.
We are asked to consider the impact of the fact that most of the high profile #MeToo stories have been told by successful white women. What does this tell us about the people we are prepared to listen to? What damage is done by this lack of representation? How many women have felt unable to come forward and share their experiences as a result?
Drew Dixon is living proof of this problem. A strong, intelligent and charismatic woman (and an extremely compelling storyteller), she did not think that #MeToo applied to her story. However, she has a vitally important tale to tell.
Ziering and Dick are no strangers to the impact of sexual assault. Before beginning On The Record, they had already made two powerful documentaries about this issue. The Invisible War explores sexual assault in the military and The Hunting Ground looks at sexual assault on college campuses.
"We started shooting in 2017, pretty much right after the Harvey Weinstein story came out," Ziering explains. "Thanks to our past films, we had credibility in the space, so it was relatively easy to start doing on-camera interviews. One day I got a text from one of our EP's saying he wanted to connect us with someone for an off-the-record conversation as she had never shared her story publicly before."
That person was Drew Dixon. "Once we realized her story could be the lead story in a film, allowing us through her experiences to explore workplace abuse from both a personal and systemic perspective, as well as explore the uniquely difficult position of black women when coming forward with these stories – we were all in," says Dick.
Dixon takes us back to the late 80s, early 90s when she discovered a passion for hip hop. All these years on, her love for hip hop music is exciting and infectious. Even better, she has a real talent for discovering new artists and landed a dream job at Def Jam Recordings as a result.
Def Jam was co-founded by Russell Simmons. Back then, Dixon looked up to Simmons. He was who she wanted to be. However, as we now know, Simmons is deeply problematic. At the time of writing, he is facing 20 allegations of gross sexual misconduct.
With incredible grace and eloquence, Dixon talks about her traumatic experiences with Simmons. Her story is both heartbreaking and enraging. We hear how Simmons became increasingly sexually inappropriate and then, one night, raped her. 
In that moment, Dixon recalls that she was "reduced to nothing". Shattered and traumatised, the amazing light and spirit within her disappeared.
Dixon did not report Simmons to the police. She felt vulnerable, alone and she couldn't face the trauma of having to revisit her experience over and over again. "If you are a rape survivor, you are the crime scene," she explains. "You are defiled again because you have to talk about it. You seem gross."
Unsurprising, then, that many survivors prefer to keep silent. On The Record explores how this silence becomes a duty when an African American woman is raped. "We found it revelatory and important for the film to explore in depth and give voice to the quadruple bind black women find themselves when dealing with these crimes," says Ziering.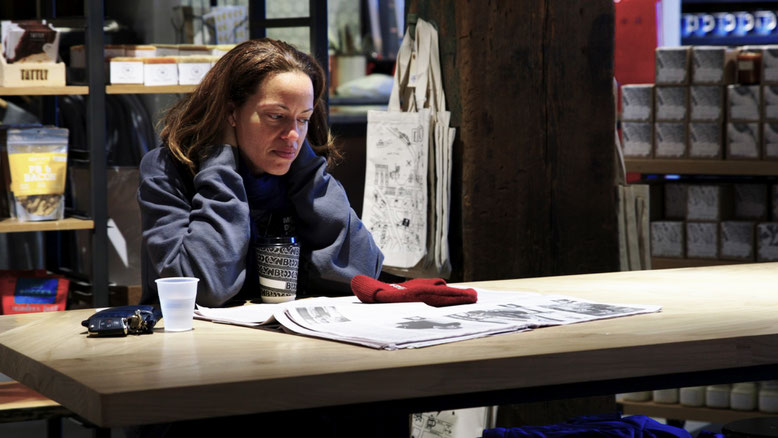 When Simmons' name came up in connection with allegations about film director, Brett Ratner, Dixon felt compelled to tell her own story. By this time, she knew that she was not alone and that, by going on the record, she would encourage others to come forward.
"Drew presented us with the unique and anomalous opportunity to follow someone through that entire process – from the decision to go public, to living through the emotional intensity of the first few days and weeks after going on the record, to the long-term challenges of being a silence breaker," explains Dick.
Sharing her experience took a significant toll. Dixon will never regain what she has lost. We will never see what her talent and potential (and the talent and potential of many other women forced out of the workforce or forced to self-exile) would have created. This is both a loss to our culture (leaving some areas of the music industry to become dangerously misogynistic) and to our society. 
However, the documentary reveals that much has also been gained as a result of #MeToo. On The Record ends with a powerful sense of hope. Speaking out has enabled Dixon to finally start to heal. "#MeToo," she says, "saved my life".