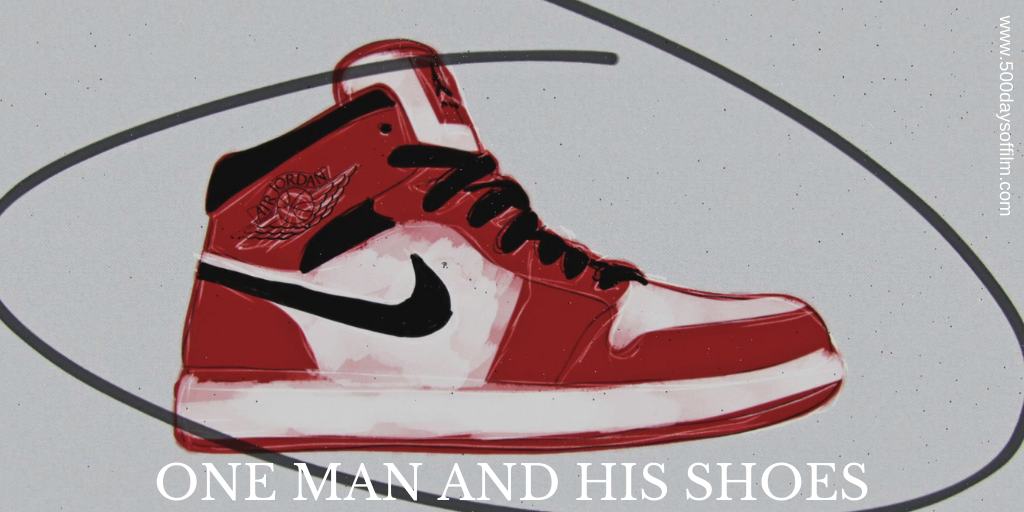 One Man And His Shoes charts the impact of Nike's legendary collaboration with Michael Jordan. Yemi Bamiro's film features many of the key figures involved in the partnership, which elevated what sports writer Jemele Hill calls "a step child in the shoe game" and created a cultural phenomenon. 
Bamiro examines Nike's decision to target teenage boys via an association with a sporting icon. Today, the brand's deal with Michael Jordan feels like a no brainer. However, we discover that the company ploughed its entire budget on the basketball legend before he had played a single NBA game.
Jordan had, of course, already displayed signs of genius. One Man and his Shoes includes many mesmerising examples of his incredible sporting talent. His balletic ability on court and his likeable (aka non-threatening) personality made Jordan the perfect choice for Nike.
While Jordan's story is central to One Man and his Shoes, Bamiro is not interested in exploring traditional biopic territory. 
Having set the scene and reminded us what life was like in early 1980s America (hello Ronald Regan and the conservative movement, hello rubik's cube, hello crack cocaine epidemic and mass incarceration), Bamiro reveals the fascinating marketing campaign behind Nike's Air Jordan shoes.
As well as reviewing marketing history, One Man and his Shoes explores the cultural and commercial phenomena that surrounded Micheal Jordan, the commodification of Black culture and the reasons why Air Jordans became so highly prized.
Bamiro introduces us to Air Jordan enthusiasts with incredible shoe collections. One man has 1175 pairs - the result of three decades of careful curation. Another admits that his pricey collection is the result of a powerful addition, hinting at a darker side to shoe acquisition.
Indeed, the documentary is at its most powerful when examining the toxic side of consumerism. Nike mounted an incredibly successful marketing strategy. However, the elements that made Air Jordans so desirable - including the partnership with Jordan and the use of Spike Lee-directed commercials - had a tragic side-effect. For some, Air Jordans became a shoe worth killing for.
The final act of One Man and his Shoes considers how Nike's scarcity marketing strategy resulted in violence and death. We see horrifying CCTV footage of a teenage boy being beaten and robbed of his shoes. Meanwhile, we hear the distressing story of 22 year old Joshua Woods who was shot and killed in 2012 for his newly purchased Air Jordans.   
In a crushing misstep following the shocking incident, Jordan sent Joshua's sister a pair of yet to be released Air Jordans. She was too afraid to wear them. The Woods family does not hold Nike or Micheal Jordan solely responsible for Joshua's death. However, they do feel bitterly disappointed by their lack of support. 
The man and the brand could end the scarcity issue, could address the violence, could, potentially, save lives. In the face of such tragedy, where materialism is favoured over life, Bamiro's film questions how much responsibility lies in their hands. Neither Nike nor Jordan responded to Bamiro's requests to be interviewed for One Man and his Shoes. Their silence speaks volumes.