500 Days Of Film Reviews Five Of The Best Christmas Films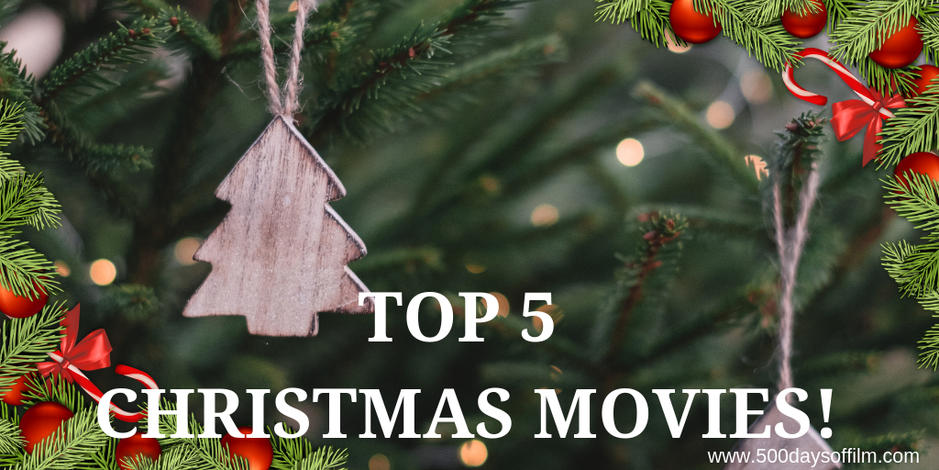 I love so many things about Christmas - fairy lights, wrapping presents, celebrating with friends and family. However, one of the things I like most about the festive season is watching movies. 
No huge surprise there I guess…
There is just something magical about a classic Christmas film. You may have watched them all countless times before, but another viewing is always so welcome. Here are my top five favourite festive flicks… just try saying that after a few glasses of Christmas cheer!
1. It's A Wonderful Life
If you want a perfect, feel good Christmas film you need look no further than It's A Wonderful Life. Plus, of course, it features a superb performance from the always brilliant James Stewart - perfect.
2. Elf
Elf is simply the most irresistible Christmas movie. Will Ferrell is fantastic as oversized Elf Buddy and I just love Zooey Deschanel and Mary Steenburgen in this movie. Whenever I watch Elf, I laugh all the way through, shed a tear at the final singing scene and am always left feeling super Christmassy afterwards.
3. Home Alone
Despite a rather harsh beginning, Home Alone emphasises the importance of family at Christmas. However, it is Kevin's remarkable ingenuity that provides the real pleasure of this festive classic. Those broken baubles get me every time!
4. Miracle On 34th Street
Another Christmas movie classic. I just love this movie and the message it delivers: you are never too old to be a part of the magic of Christmas - phew! I know I should state here that I prefer the 1947 version of this movie. However, I love both the original and the 1994 remake with Richard Attenborough.
5. Die Hard
I am like a big kid when I sit down to watch Die Hard at Christmas. I can barely contain my glee. Bruce Willis is superb and after all of the non-stop action, the film finishes with lots of feel good Christmas spirit. I just love this movie from start to finish. Now I have a machine gun. Ho. Ho. Ho. Pure genius.
Over To You...
What is your favourite Christmas movie? Let me know in the comments section below or via Twitter. You can find me @500DaysOfFilm.