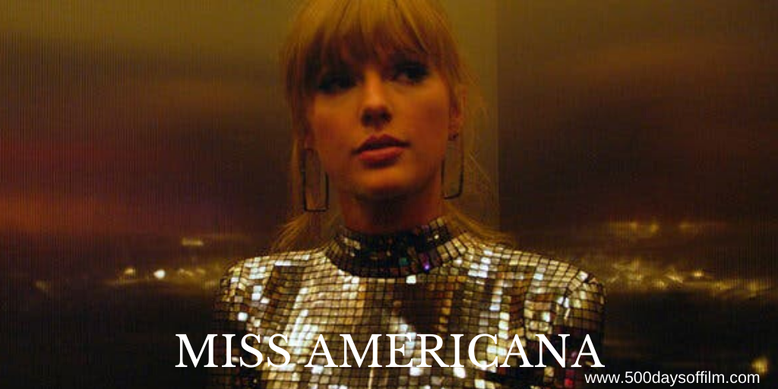 When Taylor Swift documentary, Miss Americana, arrived on Netflix, it was met with a slew of rather dismissive reviews. Lana Wilson's film, they said, revealed nothing new. It was simply a vanity project - a carefully choreographed PR stunt from a brand-savvy celebrity with something to sell.
The reviews left me wondering… had these writers watched the same film as I had?
Full disclosure, I am not a huge Taylor Swift fan and am likely not part of her target audience. So, why would I want to watch Miss Americana? I found the answer by rephrasing the question.
Did I want to watch a documentary (yes) about a powerful and successful woman (yes) directed by a powerful and successful woman (hell, yes)? Absolutely.
However, I was still surprised by how much I liked Miss Americana - and how its themes have provoked ongoing discussions about a wide range of important issues. Watching Wilson's film, I felt moved, disturbed and (unexpectedly) inspired.
I am not alone, of course. Alongside those sniffy reviews are a host of positive reactions from those outside Swift's adoring fanbase. Like me, they appreciate how Wilson highlights Swift's transformation from a risk-averse, apologetic "nice girl" to a powerful woman ready to stand on the right side of history.
Miss Americana ticks many of the boxes that you would expect from a pop-star documentary. It is also true to say that the film exposes nothing controversial or in any way negative about the singer. 
However, Wilson does capture some startlingly intimate moments - moments that reveal Swift's inherent vulnerability. For example, in one scene Swift finds out that she hasn't been nominated for a Grammy award. Her reaction may be muted, but her disappointment is palpable. Seconds later, she rallies - determined to get back to work. 
Her response to this set-back ("I just need to make a better record") is impressive and rather inspiring. Meanwhile, this moment also allows Wilson to explore Swift's troubling need for public affirmation.  
From a very young age, Swift began to identify the reactions of others as a measure of her own self worth. This is, of course, a toxic association - particularly if you are as famous as Taylor Swift and living in the age of social media.
Miss Americana explores this issue and, in doing so, revisits Kanye West's controversial actions at the 2009 MTV Video Music Awards. Swift was just 19 years old when she won the award for Best Female Video. In the middle of a gracious acceptance speech, West jumped on stage, took the microphone from her hands and announced that Beyonce "had one of the best videos of all time".
Watching Swift's reaction is heartbreaking - particularly when we discover that she thought the audience was booing her. The booing was actually directed at West and his actions were widely criticised. Even Barack Obama called West a "jackass".
However the damage was done and the "feud" that ensued - for all the publicity it generated - became incredibly damaging to Swift's physical and mental wellbeing. A life in the spotlight was starting to take its toll.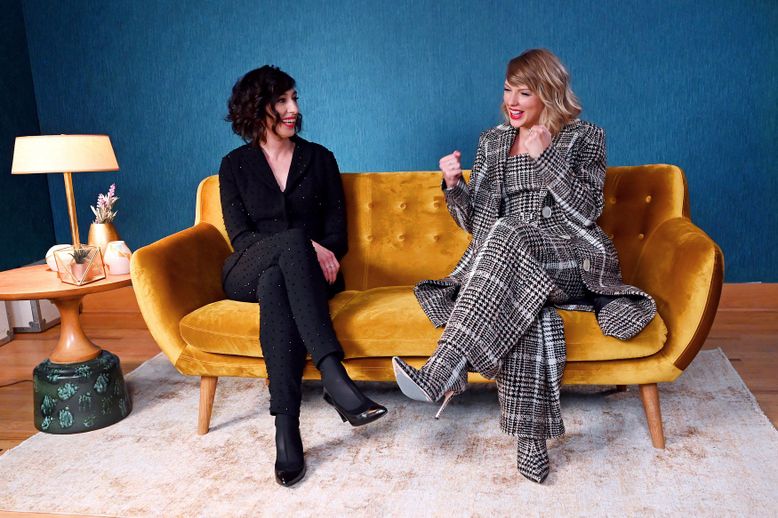 As Wilson's film examines the darker side of celebrity, the director encourages Swift to talk about her eating disorder, the pressure of fan and media expectations - both online and from those camped outside her home - and how, after years of silence, she now wants to stand up for what she believes is right.
One of the catalysts behind Swift's desire to speak out stems from her experience of sexual assault. In 2013, ex-radio DJ, David Mueller, groped Swift at a concert in Denver. Swift's radio liaison, Frank Bell, reported Mueller and the DJ later lost his job.
Incredibly, Mueller sued Swift for damages - the case was thrown out of court. Swift then decided to sue Mueller for sexual assault - asking for $1 in damages to prove that the case was not motivated by financial gain.  
Swift won, although in Miss Americana she acknowledges that there really are no winners in such traumatic cases. In a statement after the verdict, she acknowledged "the privilege that I benefit from in life, in society and in my ability to shoulder the enormous cost of defending myself in a trial like this.
"My hope is to help those whose voices should also be heard. Therefore, I will be making donations in the near future to multiple organisations that help sexual assault victims defend themselves."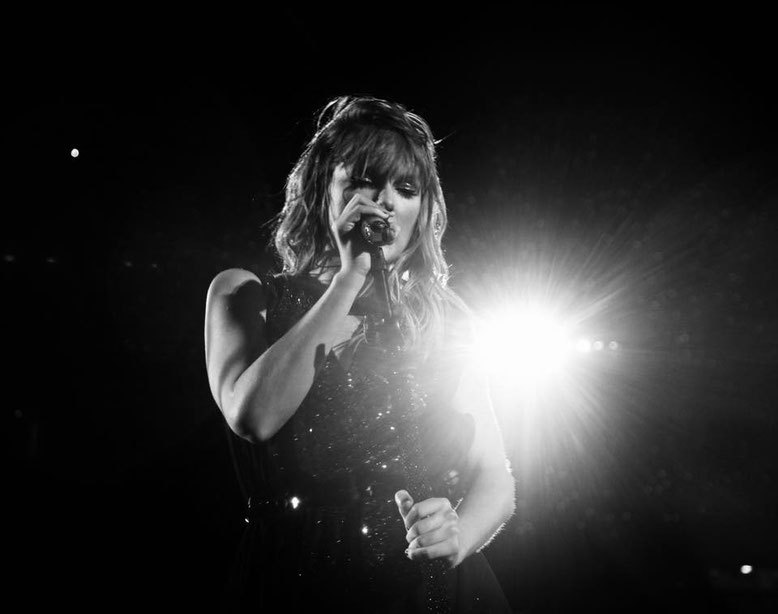 Wilson also captures Swift's decision to express her political views. This does not go down well with some of her management team. They are concerned about the impact on her brand. "Imagine if we came to you and said we've got this idea that could halve the number of people that come to your next tour," says one. Another expresses his fears about her security.
To her credit, Swift is undeterred. This is important to her and - in a moment of high emotion and eloquence - she stands her ground. Later, referring to the forthcoming election of Marsha Blackburn, she states: "if I get bad press for saying don't put a homophobic racist in office, then I get bad press for that. I really don't care."
Beneath the bravado, we understand that venturing into a potentially toxic political conversation is, frankly, terrifying. That Swift does it anyway should be recognised as being both brave and inspiring. After all, few people know the dangers of sticking your head above the parapet better than Taylor Swift.
So while you could criticise Miss Americana for playing it safe and for allowing its subject too much narrative control, what point does that serve? What did you expect? Far better to view this documentary as the story of a woman finding her voice and encouraging the discussion of extremely important issues.
Miss Americana reminds us that Swift is more than just a brand - she is a determined, talented and successful young musician who writes her own material, controls her own future and whose music speaks to millions of people in a profound and powerful way.
Whether this music is your cup of tea or not, surely Swift's success is something that we should admire and celebrate. The world will not collapse if you do, I promise. One thing is certain, Taylor Swift is done apologising.