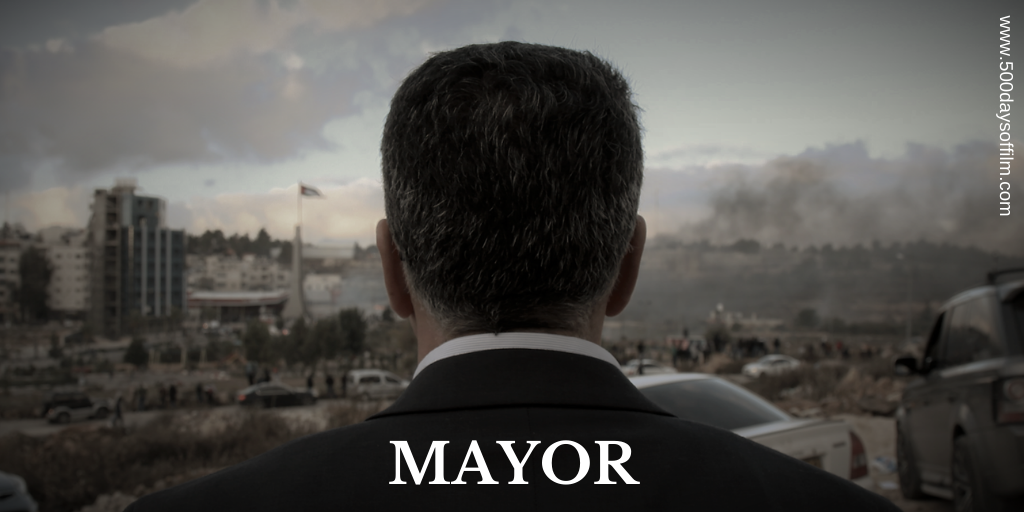 I am ashamed to admit that, before watching Mayor, I knew very little about the Palestinian city of Ramallah. What I did know came from headlines and news reports about conflict, violence and division. I was, therefore, eager to watch David Osit's film about Musa Hadid, the city's Christian mayor.
Osit's documentary begins with some helpful on-screen text informing/reminding us that the Palestinian territories of the West Bank and Jerusalem have been occupied by Israel since 1967. Jerusalem is a contested capital - claimed by both Israelis and Palestinians.
Ten miles away, the historically Christian city of Ramallah has become the seat of the Palestinian government. Surrounded on all sides by Israeli settlements and soldiers, the city faces many challenges. Most of the people who live in Ramallah will never have the chance to travel more than a few miles outside their home.
As a result, Mayor Hadid believes that it is his responsibility - and the role of local government - to enrich the lives of Ramallah's 35,000 residents. His passion for his city is both infectious and inspiring. In the documentary's opening scenes, we see him at work. 
It is Christmas-time and people are out shopping and visiting restaurants. This is a modern, bustling city decorated with garlands and fairy lights. Ramallah - as captured by Osit's camera and the film's romantic orchestral score - is beautiful and full of optimism. 
If Osit's aim in these early scenes is to make us fall in love with Ramallah… well, he more than succeeds. 
We join Hadid during his second term in office. It is clear, from watching as he walks the streets of Ramallah and chairs local government meetings, that he is well liked and respected. It is hard not to like a man who believes that "local governance is the most beautiful field of work".
Hadid is determined to give his constituents the best quality of life possible. He wants to repave Ramallah's sidewalks, renovate the schools, attract more tourism and plan the city's Christmas celebrations. His dedication to Ramallah is a joy to watch and the documentary's first act is full of entertaining and heartwarming moments.
However, as much as Hadid tries to keep his focus on issues of local governance, the consequences of global politics are never far from his mind.
When President Trump declares that Jerusalem is the capital of Israel and announces his decision to move the US embassy to the city, Hadid understands that "it is going to be chaos here".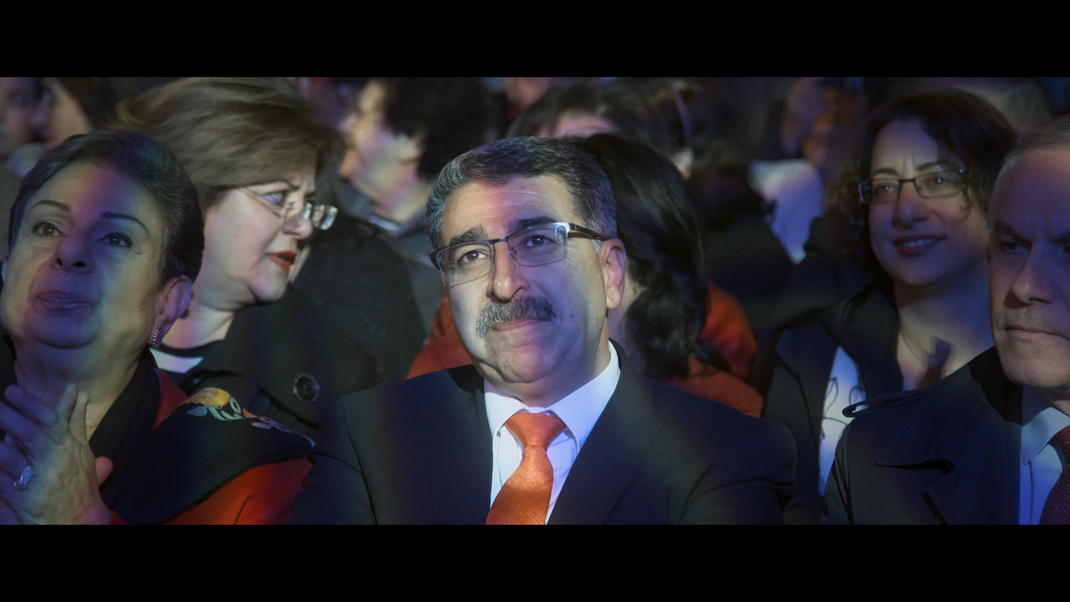 What follows is devastating. We watch as Ramallah - the city that, thanks to Osit, we have fallen in love with - becomes a place of conflict and violence. President Trump's announcement emboldens Israeli forces. Their incursions into the city begin to increase in intensity. 
In extremely tense scenes we witness armed soldiers enter Ramallah looking for Palestinian gunmen and demanding access to the city's surveillance footage. It is heartbreaking to see men with rifles standing where, moments before, we have watched crowds gather - unified in celebration and love.
Such experiences would be more than enough to harden the heart and destroy the aspirational spirits of anyone. Not Hadid, however. He remains determined to do his job, tell his city's story and raise awareness about the reality of the occupation of Palestine. 
His end goal? To enhance his citizen's lives and secure a better future for Ramallah. The odds may be stacked against him, but you wouldn't bet against Mayor Hadid.