500 Days Of Film Reviews Horror Comedy, Little Evil, Starring Evangeline Lilly And Adam Scott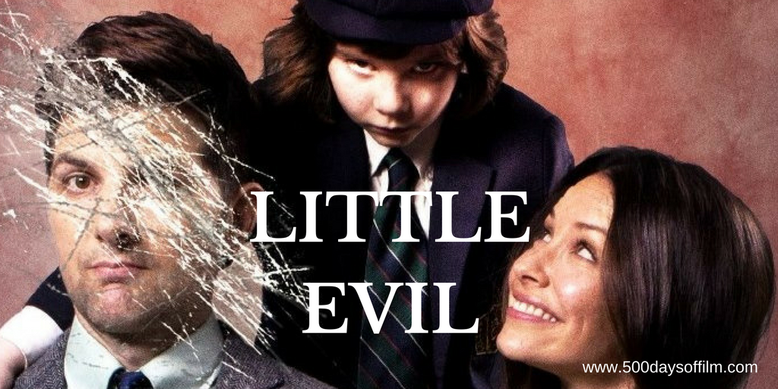 Gary (Adam Scott) has just married Samantha (Evangeline Lilly), the woman of his dreams. However, there's just one little problem - his stepson, Lucas (Owen Atlas), is the Antichrist. 
Is It Any Good?
Horror comedy is a notoriously challenging genre. Many films try to create the right balance of horror and humour - and just as many movies fail in this noble endeavour. Sadly, this is the fate that has befallen Eli Craig's Little Evil - a film that suffers from being neither funny enough nor scary enough.
This is a shame as (as a horror fan), I wanted to like this Netflix Original film. It has a capable cast (Bridget Everett gives a stand out performance and I did love the film's surprise cameo) and many fun (albeit overt) horror references - The Omen, Poltergeist, Ghostbusters to name but three. I also enjoyed the film's exploration of the difficulties of being a stepparent.
However, while Little Evil has heart, Craig's movie lacks the depth necessary to make you engage with and care about its characters. They all have potential but end up feeling utterly one dimensional. Likewise, the story is flimsy and predictable.
Little Evil is not a bad film, there is nothing to offend here. It feels more like a missed opportunity.
Indeed as I watched, I couldn't help thinking that this rated 15 film (for frankly unnecessary strong language and bloody scenes) would have been better re-positioned as a family horror/comedy - a genre that is woefully under-served.     
Random Observations
Have you seen Little Evil? 
If so, what did you think of this film? Let me know in the comments section below. Alternatively, come find me over on Twitter or Facebook (@500DaysOfFilm)!