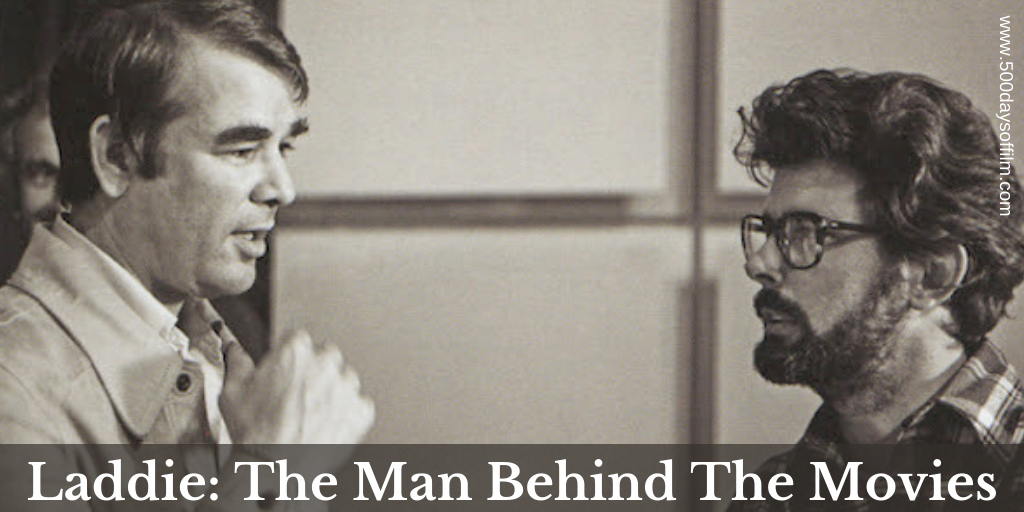 If you, like me, love films about cinema and the business of making movies, you will love Amanda Ladd-Jones's charming documentary, Laddie: The Man Behind The Movies. A celebration of her father's incredible career and an exploration of their personal relationship, this film is a joy to watch.
What does the name Alan Ladd Jr mean to you? If you are unaware of his story (and, as the documentary makes clear, you are not alone), Ladd-Jones gets straight to the point. "He's been an agent, a producer, a studio head," she explains. Ladd Jr has over 150 Academy Award nominations and 50 Academy Award wins to his name.
He produced a staggering number of classic films including Alien, Blade Runner, Chariots Of Fire, The Omen, Thelma and Louise, Young Frankenstein and Gone Baby Gone. Ladd-Jones also tells us that her father had "the guts'' to make Star Wars - he said yes to George Lucas when no one else would. This, Ladd-Jones concludes, makes her father "the most influential movie executive you've never heard of". 
The scene thus set and our interest well and truly peaked, Laddie: The Man Behind The Movies takes us on a fascinating journey through Alan Ladd Jr's life and professional achievements. His story is told (and brilliantly edited by Chip Mauro) via the fond recollections of an impressive number of talking heads - including George Lucas, Ridley Scott, Sigourney Weaver, Richard Donner, Ron Howard and Mel Brooks - and an archive of wonderful photographs, video footage and behind the scenes film clips. 
If you picture the producer and studio head responsible for championing some of our most beloved films, chances are you will imagine someone with a loud voice and dominant personality. Not in this case. Ladd Jr is described as quiet and unemotional. We see evidence of this in Ladd-Jones's interviews with her father. His responses to her questions are brilliantly deadpan (and used to great comic effect in the film).
No one could confuse his demeanor with a lack of passion, however. Alan Ladd Jr has loved movies all of his life. Laddie: The Man Behind The Movies reveals that, as a teenager, he would escape loneliness by going to the cinema - often watching 20 films in a week.
Ladd Jr turned his love of movies into a hugely successful career - first as an agent (his clients included Judy Garland, Robert Redford and Peter Sellers) and then as a producer. He joined 20th Century Fox in 1973 and, in 1976, became the head of the studio's film division. 
Ladd-Jones uses her father's career to explore how the movie industry has changed. In Ladd Jr's time, we are told, movies were created by individuals, not committees. Laddie decided what films could (and could not) be made. Fortunately for us, he was happy to take risks - both with directors and the stories they wanted to tell.
"Laddie was one of the few people that actually took the more creative route, the more artistic route and said 'I trust the artist'," George Lucas explains. Sigourney Weaver adds that, for Laddie, "the objective was not to make money, the objective was to help these incredibly creative people make the best possible movie they could."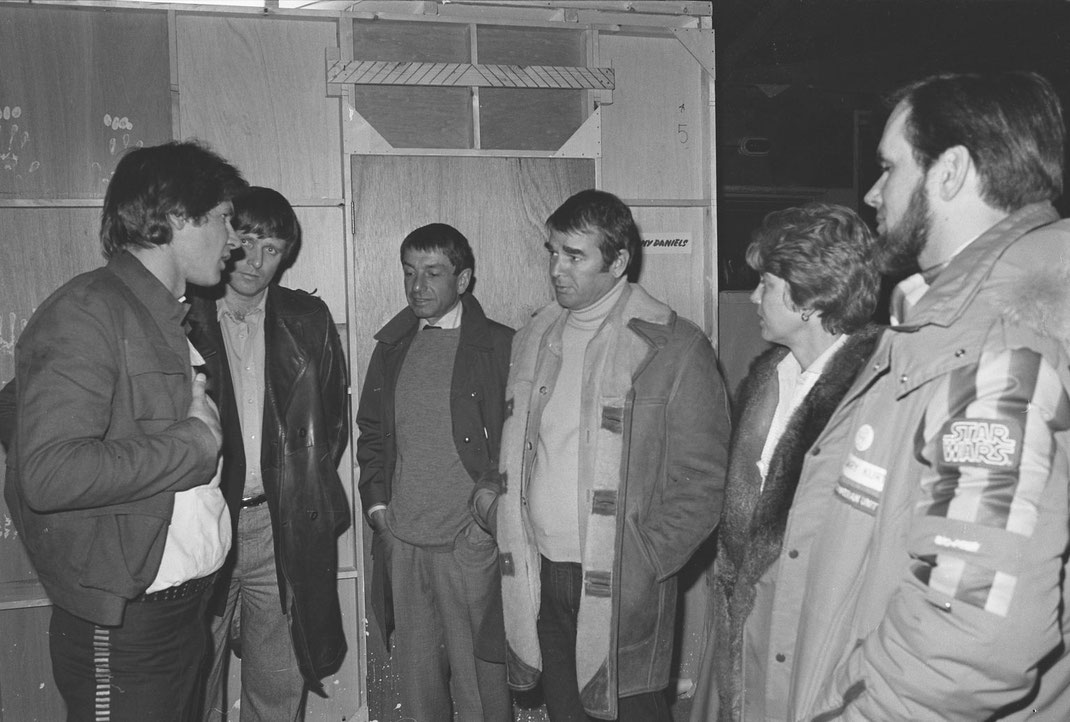 As the head of 20th Century Fox's movie business, Ladd Jr fostered a collaborative community of writers and filmmakers. We hear how he brought creative talent together (onto the third floor of one the Fox buildings) and encouraged them to help each other. Many stunning and innovative films were developed thanks to his supportive approach.
Meanwhile, we have Ladd Jr to thank for some of the most iconic film choices in cinema history. For example, he encouraged Mel Brooks's decision to shoot Young Frankenstein in black and white, he allowed Thelma and Louise to end with that stunning final shot and he insisted that Richard Donner direct The Omen (Donner himself gives some wonderful insights in the documentary).
Of course, one of Ladd Jr's most famous decisions was to support the production of Star Wars. He was, according to George Lucas, "in the hot seat" - championing a movie that no one expected to be successful. The behind the scenes stories we hear in the documentary are as delicious as the behind the scenes archive footage that we see from the Star Wars set.
Ahead of his time and influenced, perhaps, by being a father of daughters, Ladd Jr also championed women in the film industry. We hear from the filmmakers, producers and film executives that he supported and discover that he suggested that the character of Ripley be played by a woman in Ridley Scott's Alien.
As impressive as Alan Ladd Jr's career undoubtedly is, Ladd-Jones is careful to remind us of the toll this work took on his family. As a child, she didn't understand the impact that her father was making on the world of cinema. All she knew was that he was not around. 
Laddie: The Man Behind The Movies is her attempt to get to know her father and accept his absence. By making her documentary (which involved many years of hard work), Ladd-Jones is finally able to celebrate her dad and honour his legacy.