500 Days Of Film Reviews Jeune Femme Starring Laetitia Dosch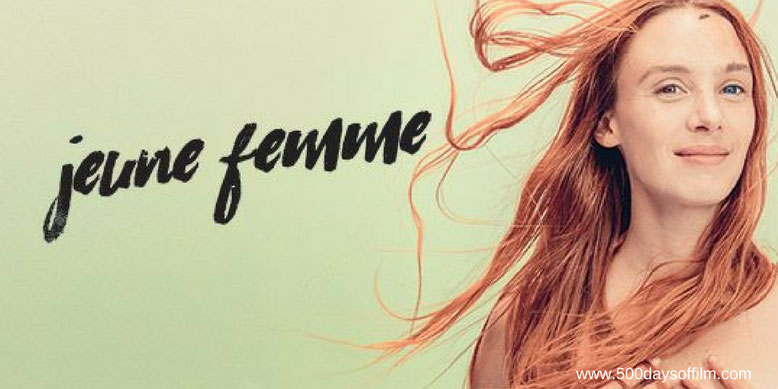 Neurotic and manic, bold and magnetic, Paula (Laetitia Dosch) is a muddle of contradictions. Fresh from an unceremonious dumping by her boyfriend of ten years, she finds herself wandering the streets of Paris – jobless, homeless and single – with no idea of what life holds for her next. 
At 31 years old, with little to show for it but a kidnapped cat and a sense of adventure, she sets out to reinvent herself – new job, new friends, new life – and finds that these things never do come easily.
Is It Any Good?
Léonor Serraille's exciting debut film features one of my favourite performances of the year. Laetitia Dosch is superb. She truly shines as Paula - a heartbroken woman in desperate need of a fresh start.
Paula is a bundle of contradictions. She is manic and violent, calm and reflective. She is impulsive and confrontational, infuriating and duplicitous. However, Paula is also endearing and vulnerable. 
By placing such a complex character at the centre of her story, Serraille's film is both gripping and hugely entertaining. We are never sure what Paula will do next. Only one thing is certain - she has to reinvent herself in order to survive. 
The theme of reinvention in Jeune Femme is fascinating. Paula is ill-equipped to make her way on the streets of Paris (beautifully shot by Emilie Noblet). She is desperately out of place. She has to lie, evade and disarm just to make it through the day.
We are left wondering - who is the real Paula? Is she (as the movie's press notes describe) just a hot-mess heroine? No. Thanks to the depth of Serraille's direction and Dosch's performance (alongside an impressive supporting cast) we see more than what her chaotic surface initially reveals.
Despite her eccentric, forthright manner, Paula is able to connect with strangers, friends and colleagues alike. Whether she is talking to a shopping centre security guard (a lovely performance from Souleymane Seye Ndiaye), a doctor, or a young child, she manages to inject refreshing openness and (surprising) honesty into every interaction.
It is in these rather moving exchanges that we find hope for Paula's future and realise that, against all odds, we too have fallen in love with her.
Random Observations
Testament to the talent of its nearly all-female filmmaking crew, Jeune Femme picked up the coveted Camera d'Or prize for best first feature at the Cannes Film Festival 2017.
Have you seen Jeune Femme? If you have, what did you think of this film? Let me know in the comments section below or come find me over on Twitter @500DaysOfFilm.