500 Days Of Film Reviews Japanese Story Starring Toni Collette And Gotaro Tsunashima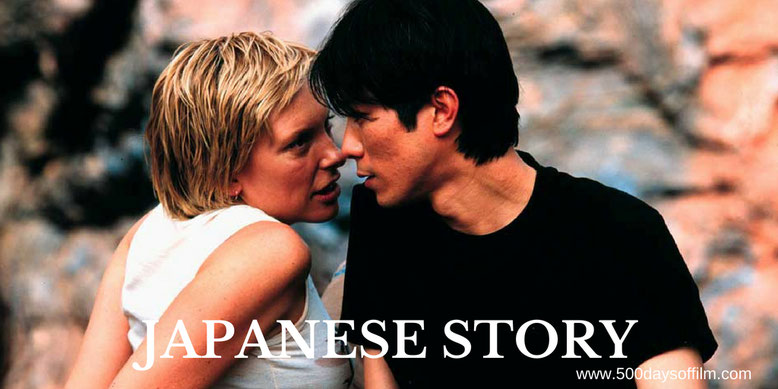 Sandy (Toni Collette), a feisty Australian geologist, lands the unwanted task of showing Japanese businessman, Hiromitsu Tachibana (Gotaro Tsunashima), around the mines and deserts of the Pilbara, with a view to selling his company the unique geology software that she has been developing.
However, Hiromitsu mistakes her as his driver and tour guide and demands they trek out further into the West Australian desert - blissfully unaware of the dangers ahead.
Is It Any Good?
The buzz surrounding Toni Collette's stunning turn in Ari Aster's Hereditary started early. After the film's release at Sundance in January 2018, critics and audiences alike praised her astonishing performance and began predicting (at the very least) an Oscar nomination.
That Collette could dig so deep to portray Annie Graham's raw and devastating grief should, of course, come as no surprise. She has been one of cinema's most consistently impressive actors - able to convey powerful and complex layers of emotion.
After watching Hereditary, I listened to an A24 (the producer and distributor of Hereditary) podcast episode featuring Collette and (one of her biggest fans) John Early. Discussing her career, the pair mentioned 2004's Japanese Story.
Intrigued, I watched Sue Brooks's film… and I haven't been able to shake it since. 
Collette is, once again, magnificent as Sandy Edwards. She is able to access so many intense emotions in this film - it really is breathtaking to watch. Indeed, like a classic silent movie star, Collette doesn't need dialogue to convey what her character is experiencing - we can read it on her face.
The chemistry between Sandy and Hiromitsu Tachibana (a brilliant and endearing performance from Gotaro Tsunashima) is truly captivating. What starts out as a comedy of cultures (he is turned off by her "brash" Aussie ways, she is infuriated by his cold arrogance) turns into a suspenseful tale of survival and then an exploration of the possibilities of human connection.
This is a wonderful story (beautifully shot by Ian Baker) with a devastating sting that forces us to think about life, love and the fragility of our existence is an, often, overwhelmingly indifferent world. 
Random Observations
I love Elizabeth Drake's gorgeous and poignant score for Japanese Story.
Have you seen Japanese Story? If so, what did you think of this film? Did you love it as I did? Are you less keen? Let me know in the comments section below or via Twitter. You can find me @500DaysOfFilm.