500 Days Of Film Reviews Irreplaceable You Starring Gugu Mbatha-Raw And Michiel Huisman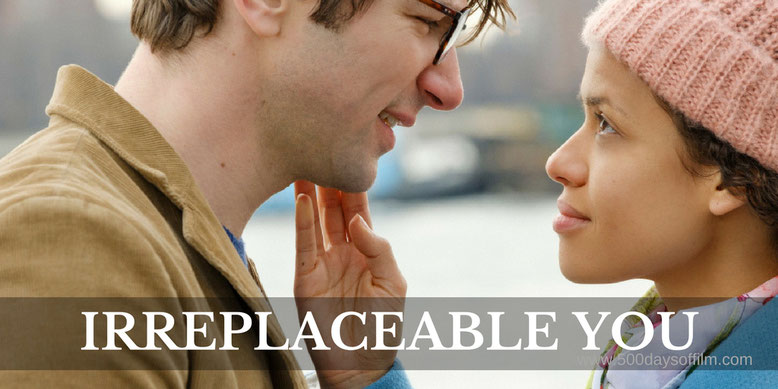 Shortly after their engagement, childhood sweethearts Abbie (Gugu Mbatha-Raw) and Sam (Michiel Huisman) receive some devastating news. In the aftermath, Abbie embarks on a journey to ensure Sam's long-term happiness. However, will planning for the future make her lose sight of what is most important - the present?
Is It Any Good?
I wanted to like Netflix Original film, Irreplaceable You. I really did. For a start, take a look at that impressive cast. In the lead roles we have Gugu Mbatha-Raw and Michiel Huisman - both actors (and Mbatha-Raw in particular) who are endlessly charming to watch. 
Mbatha-Raw and Huisman are supported by the likes of Steve Coogan, Kate McKinnon, Timothy Simons and Christopher Walken. On paper, there is just so much talent and potential here for a quirky, tragic, romantic comedy.
As a result, it gives me no pleasure at all to report that I found director Stephanie Laing's end of love story sadly lacking. The problem is that nothing in this film connects or feels real. Not the central couple or their lives. Not their experience of terminal illness and especially not Abbie's infuriating plan to manage Sam's future. 
Adding to this frustrating sense of wasted potential, is the film's obsession with trite voice overs and cheesy picture postcard shots (and montages) of Sam and Abbie. These do not make up for the fact that their relationship (and Sam's character in particular) is underwritten and unconvincing.
Don't get me wrong, Irreplaceable You does have entertaining moments. Gugu Mbatha-Raw is, as ever, a joy to watch. Meanwhile, I loved Timothy Simons's irreverent cancer nurse, Dominic, and it is always wonderful to see Christopher Walken having fun on screen. 
However, despite its charismatic leads and impressive cast, Irreplaceable You is a Netflix Original disappointment. 
Random Observations
Have you seen Irreplaceable You? 
If you have, what did you think of this film? Let me know in the comments section below or via Facebook or Twitter (@500DaysOfFilm).