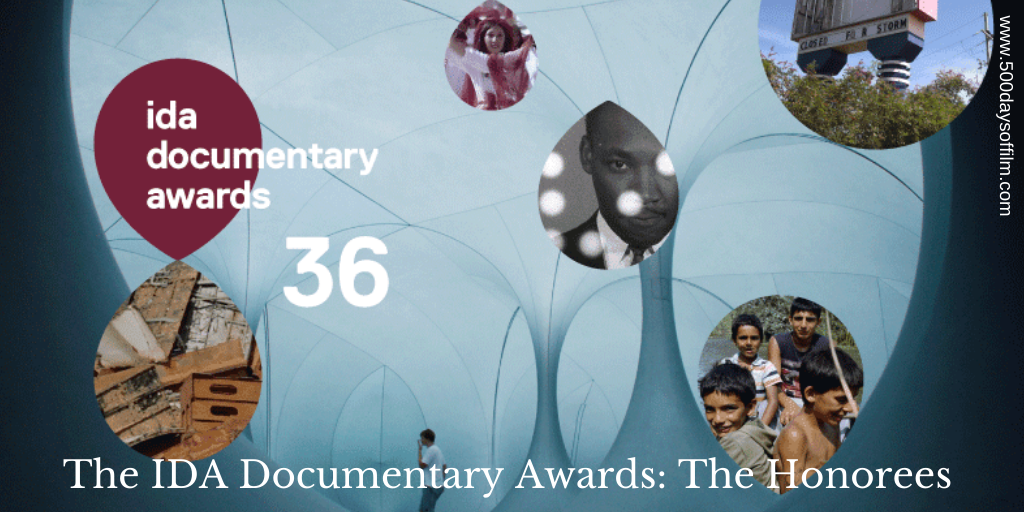 IDA has announced the honorees for its 36th annual IDA Documentary Awards, which take place in a virtual ceremony in January 2021. 
The honorees are:
Career Achievement Award
Sam Pollard
Amicus Award
Regina K. Scully
Emerging Documentary Filmmaker Award
Garrett Bradley
Courage Under Fire Award
For their incredible bravery in telling the story of LGBT+ activists, the Courage Under Fire Award will be given to Welcome To Chechnya filmmaker David France and his team as well as the activists featured in the film: David Isteev (Crisis Response Coordinator, The Russian LGBT Network) and Olga Baranova (Director, Moscow Community Center for LGBT+ Initiatives), and all those who work with them.
Pioneer Award
The Pioneer Award acknowledges those individuals who have made extraordinary contributions to advancing the nonfiction form and providing exceptional vision and leadership to the documentary community. The Award will be given to Firelight Media.
Truth to Power Award
The Truth to Power Award recognises an individual or institution that has shown conspicuous fortitude, tenacity and resoluteness in holding those in power to account. The Award will be given to Filipino-American journalist Maria Ressa. Ressa co-founded the Philippines-based online news network, Rappler, that holds the powerful to account despite unyielding pressure and threats of imprisonment. As depicted in Ramona S Diaz's A Thousand Cuts, Ressa and the Rappler's journalists work illustrates the fundamental importance of a free press.
The IDA Awards
IDA released its documentary short list in October (click here to see all the nominees!). The finalists will be announced on 24th November. IDA member voting then begins on 7th December and ends on 8th January 2021.