500 Days Of Film Reviews Happy New Year, Colin Burstead Starring Neil Maskell, Charles Dance, Sam Riley and Hayley Squires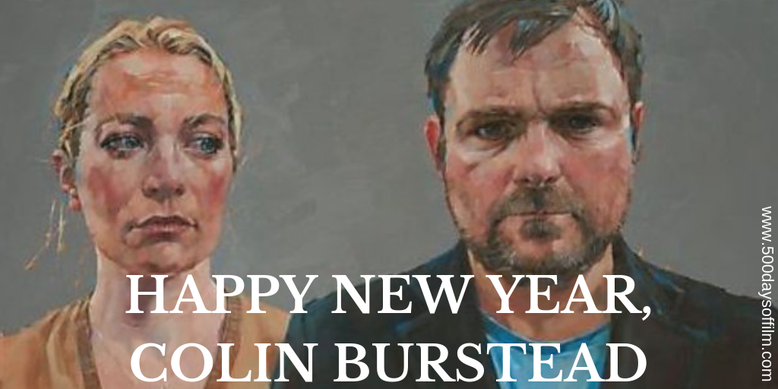 Colin Burstead (Neil Maskell) hires a lavish country manor for his extended family to celebrate New Year. Unfortunately for Colin, his position of power in the family is under serious threat from the arrival of his estranged brother David (Sam Riley).
Is It Any Good?
What better film to watch on New Year's Day than Happy New Year, Colin Burstead? Scratch that, what better film to watch on any day than a Ben Wheatley movie full of biting, darker than dark, family-from-hell comedy?
Despite Colin's best intentions, Happy New Year, Colin Burstead begins with an unsettling sense of foreboding. Amid the consistent, often laugh out loud humour, the film's tense and brooding atmosphere (full of secrets, resentments and betrayals) only builds from there as the Burstead family descend upon their luxury New Year's Eve destination.
Once at the manor, Wheatley throws a large number of characters into the mix. While some get a little lost in the shuffle, others give brilliantly entertaining performances full of wincing comedy and genuinely disturbing (family) horror. 
In an extremely impressive ensemble cast, Neil Maskell is superb. Colin is as charismatic as he is infuriating. Meanwhile, Charles Dance is wonderful as Uncle Bertie and I loved Hayley Squires's portrayal of Colin's sister, Gini.
Gini is the one who, in a truly misguided moment, invites David (Sam Riley) to the party. Over the course of the day and into the evening the Burstead family dynamic is revealed - and it is far from a pretty sight. 
Random Observations
Ben Wheatley has said that both Thomas Vinterberg's Festen and Robert Altman's A Wedding are key influences on his film.
Happy New Year, Colin Burstead was shot in just 12 days.
To achieve as large an audience as possible, Happy New Year, Colin Burstead has been released on BBC iPlayer.
I would advise watching this film right to the end - the end credits sequence is utterly joyful.
Have you seen Happy New Year, Colin Burstead?
If you have, what did you think of this film? Let me know in the comments section below or let's talk over on Twitter! You can find me @500DaysOfFilm.