500 Days Of Film Reviews Horror Thriller, Happy Death Day, Staring Jessica Rothe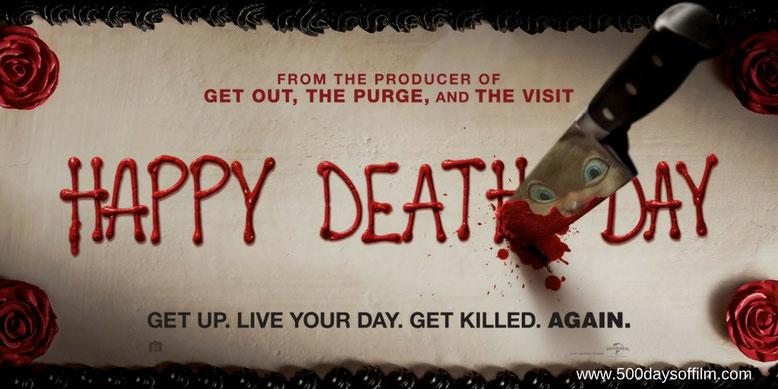 On her birthday, college student Tree Gelbman (Jessica Rothe) is murdered. However, her story does not end there - this is only the beginning. Tree wakes up and has to relive the ordeal over and over again… until she can discover her killer's identity.
Is It Any Good?
Early on, Happy Death Day almost lost me - almost. Christopher Landon's film just felt strangely toothless. It was not nearly scary enough and far too derivative. However, a few scenes later and I had an epiphany... of sorts. 
This is not so much a horror film as Scooby Doo meets Groundhog Day. Once I realised the tone that Landon's movie was going for, I found myself thoroughly enjoying Happy Death Day.
Much of the success of Happy Death Day is down to Jessica Rothe's brilliant performance. In lesser hands, Tree (and the entire movie) could very easily have become unbearably bland and forgettable. 
However, Rothe understands just what her part needs - a wonderful combination of charm and irreverence, emotional fragility and impressive physical comedy. Tree's journey is more a loving homage to Phil Connors than a cheap knock-off.
As a result, I would recommend Happy Death Day. This is a little gem of a film - a real audience pleasing surprise.
Random Observations
Have you seen Happy Death Day? 
If you have, what did you think of this film? Let me know in the comments section below or via Facebook or Twitter (@500DaysOfFilm).