500 Days Of Film Reviews Five Gripping Netflix Original Dramas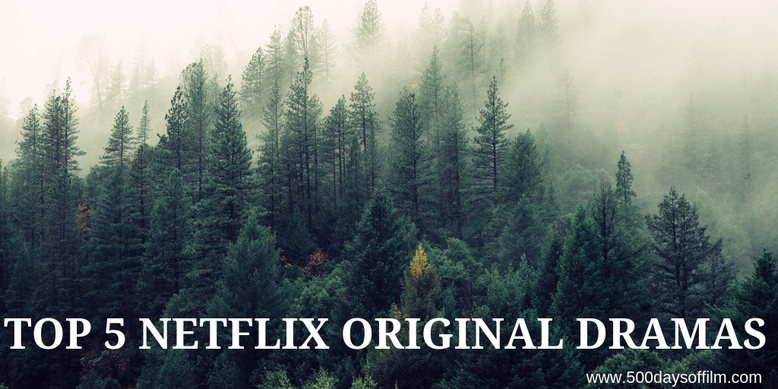 That Netflix is now a major player in the film industry feels like old news. However, only a few years ago, I considered cancelling my subscription because of the lack of compelling new movies on offer.
These days, however, I really wouldn't be without this platform. I just couldn't imagine missing out on Netflix Originals like the following five films…
Mudbound
Cinema is no stranger to tales of war. Many movies have portrayed the horrors of conflict and its aftermath. Few, however, have explored the nightmare faced by black soldiers on their return to the US after World War 2.
As a result, it is this aspect of director Dee Rees' superb adaptation of Hilary Jordan's novel, Mudbound, that most stands out. Rees is a captivating storyteller. When Ronsel Jackson (a breathtaking performance from Jason Mitchell) returns from WW2, he suffers discrimination, violence and the most brutal of betrayals. It is both gripping and heartbreaking to watch.
There is a glimmer of hope, however. Ronsel finds a friend and ally in Jamie McAllan (a moving portrayal from Garrett Hedlund). Their friendship - born from shared wartime experience - is an uplifting note in an otherwise dark and desperate time. 
Divines
Dounia and her best friend, Maimouna, dream of becoming millionaires. However, life in a Parisian ghetto offers the feisty pair few opportunities and little hope for the future. 
One of their only pleasures comes from sneaking into a nearby theatre and secretly watching the dancers rehearse. One dancer in particular, a young man called Djigui, catches Dounia's eye and offers the possibility of a life-changing love.
However, desperate for change and seduced by money, Dounia decides to follow in the footsteps of local drug dealer Rebecca - with devastating results.  
Houda Benyamina's debut feature, Divines, features a truly joyous depiction of young, female friendship. Comparisons have been made to pairings as diverse as Laurel and Hardy and Thelma and Louise. For her part, Benyamina wanted to recreate a special friendship from her youth.
Whatever the inspiration, Dounia and Maimouna's powerful relationship is the beating heart of Divines. Superbly portrayed by Oulaya Amamra and Déborah Lukumuena, they engage us within minutes. You can't help but fall in love with them both, even when they make terrible mistakes. 
Roma
From the experiences of Cleo (Yalitza Aparicio), a young domestic worker for a family in the middle-class neighbourhood of Roma in Mexico City, comes a vivid and emotional portrait of domestic strife and social hierarchy amidst the political turmoil of the 1970s.
First comes the buzz. A film will soon be arriving on a screen near you - a movie beloved by audiences and critics alike. A must see, awards contender. Nonetheless, despite the evangelical chatter, wariness and fear emerge. How can this film hope to live up to the hype? Perhaps we should prepare ourselves for disappointment. 
Occasionally, however, a movie comes along that meets these expectations… and then some. Roma is one of those movies.
The Ballad Of Buster Scruggs
The Ballad of Buster Scruggs is a six-part Western anthology film - a series of tales about the
American frontier. Each chapter tells a distinct story about the American West.
Written and directed by Joel and Ethan Coen and featuring a truly impressive ensemble cast, The Ballad Of Buster Scruggs is an entertaining, amusing and occasionally heartbreaking collection of Western tales.
Chapter Five is my favourite...
Calibre
Father-to-be, Vaughn Carter (Jack Lowden) and his lifelong friend Marcus (Martin McCann) head to an isolated Highlands village for a weekend hunting trip. After their first night of heavy drinking with the villagers, the men head out into the vast forest - a journey that will change both men's lives forever.
Calibre is an impressive feature debut from writer/director Matt Palmer. Featuring two compelling central performances from Lowden and McCann, this gripping and suspenseful film leads its audience into a dark, spiraling nightmare. 
Over To You...
What do you think of these dramas on Netflix?
What is your favourite?
Let me know in the comments section below or over on Twitter. You can find me @500DaysOfFilm.