500 Days Of Film Reviews Green Book Starring Viggo Mortensen And Mahershala Ali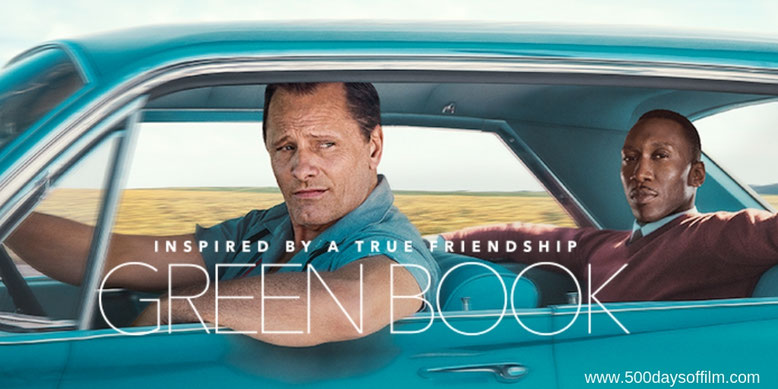 When Tony Lip (Viggo Mortensen), a bouncer from an Italian-American neighborhood in the Bronx, is hired to drive Dr. Don Shirley (Mahershala Ali), a world-class black pianist, on a concert tour from Manhattan to the Deep South, they must rely on The Green Book to guide them to the few establishments that were then safe for African-Americans. Confronted with racism, danger as well as unexpected humanity and humour, they are forced to set aside differences to survive and thrive on the journey of a lifetime.
Is It Any Good?
I'll admit to a certain level of wariness before watching Peter Farrelly's Green Book. By the time it reached UK cinemas, the rather troubling issues surrounding this film were well known.  
I remain mindful of these concerns. However, I enjoyed Green Book - largely thanks to the superb performances from both Viggo Mortensen and Mahershala Ali (and a welcome dose of charm from Linda Cardellini). 
The power of Mortensen and Ali's performances secure our engagement in this (inspired by a) true story. We like and care about them both - even as we recognise that their onscreen relationship may not be, strictly speaking, factual.
Outside of these two powerful portrayals, Green Book feels remarkably slight and rather pedestrian for an Oscar contender (I would have far preferred If Beale Street Could Talk in the Best Picture race).
The film features some extremely sensitive and complicated issues concerning race - referencing Victor Hugo Green's The Negro Motorist Green-Book (later renamed The Negro Travelers' Green Book) that helped African-American travelers find towns where, during the time of segregation, they were legally allowed to stay at night and hotels, restaurants, and service stations willing to serve them. 
However, Farrelly skirts around these issues. Events are oversimplified, the Green Book is barely explored and the story is then tied up in a nice (if unsettling and unsatisfactory) feel-good bow. 
As a result, I doubt Green Book will be troubling my best films of the year list. Nonetheless, this is a film that, for better or worse, wants to please and entertain its audience and, while we are in the company of Mortensen and Ali, it succeeds in this aim. 
Random Observations
Have you seen Green Book?
If you have, what did you think of this movie? Let me know in the comments section below or via Twitter. You can find me @500DaysOfFilm.