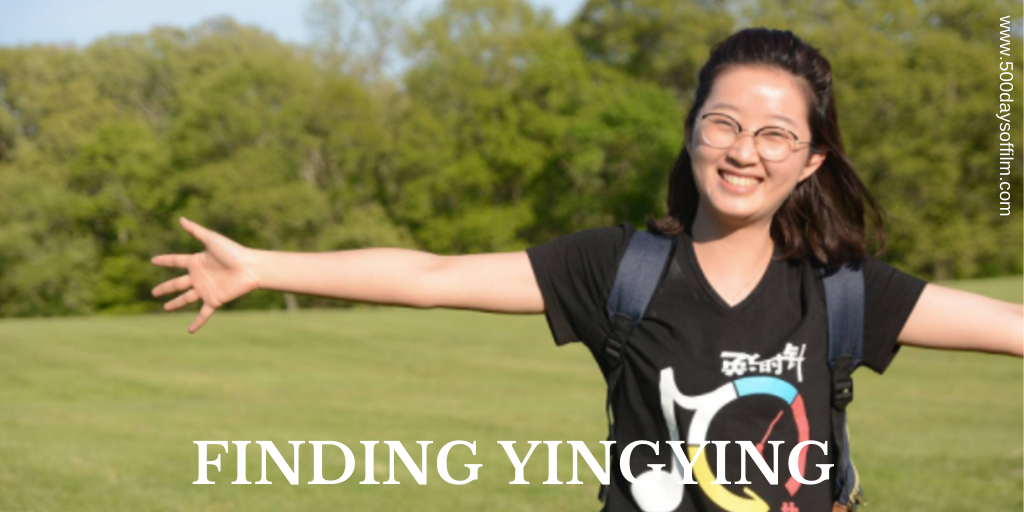 In 2017, 26-year old Yingying Zhang came to the US to study. In her diaries, the gifted young scientist revealed her hopes and dreams. Full of optimism, she wrote about her professional ambitions as well as her plans to get married and become a mother.
Six weeks after she arrived, on 9th June 2017, Yingying went missing from the University of Illinois' campus in Chicago.
With exclusive access to Yingying's family and boyfriend, Xiaolin Hou, Finding Yingying follows their attempt to unravel the mystery of her disappearance, amid the challenges of being in a foreign country. All the while, Jiayan (Jenny) Shi's haunting and powerful film reminds us of who Yingying was: a beloved and talented young woman.
The true crime genre would typically begin its coverage of Yingying's disappearance with news reports, labelling her as a missing person "case" and introducing a cast of characters (including investigators, witnesses and suspects). Yingying would be labelled once again - this time as a victim - before slowly disappearing from her own story.  
It is a relief, therefore, that Finding Yingying chooses a different path. Shi pushes the genre forward to a place where many (myself included) long for it to go - a place where a victim is a person, their humanity is restored and the wider implications of "true crime" are considered.
Watching, I was reminded of other true crime documentaries that have prioritised their subject - including Kurt Kuenne's Dear Zachary and James Solomon's The Witness. They are, in my opinion, the very best of the genre and Finding Yingying now joins their ranks.
Thanks to the film's wonderful use of archive materials, beautifully curated entries from Yingying's diary (which are movingly read by Shi) and intimate interviews with those who knew her best, we get to know Yingying.  She always feels present - Yingying is never lost in the headlines.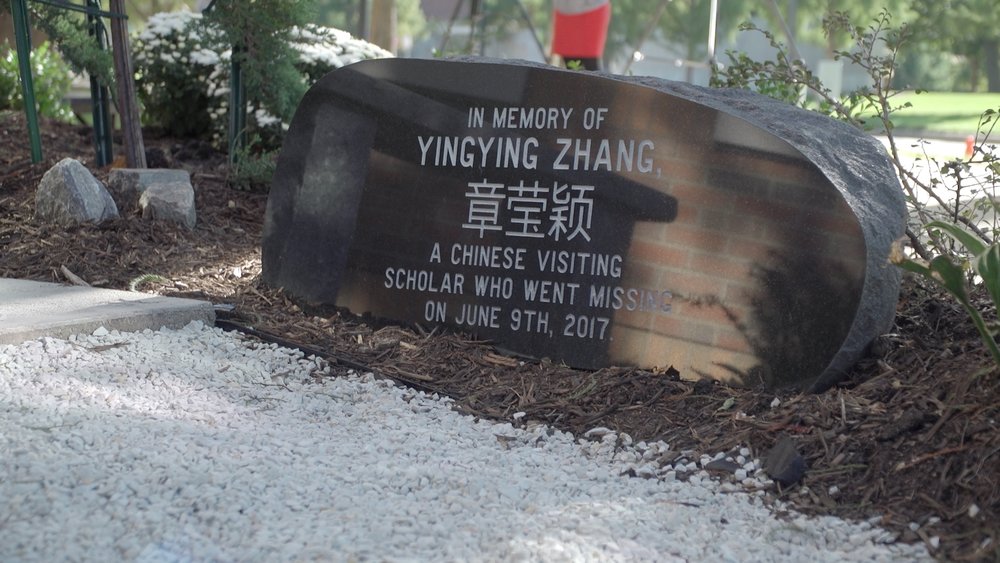 In Finding Yingying, Shi explains why Yingying's life resonates so powerfully with her own. Both women attended Peking University and graduated in 2016. When Yingying went missing, Shi was also a student in Illinois having followed her dreams from China to the US. The similarities are haunting - a fact not lost on Yingying's parents.
As a result, Shi is well placed to understand Yingying's life and develop a powerful bond with her family. Their trust in Shi and her filmmaking process is clear - allowing the documentary to capture some truly stunning and heartbreaking moments. This is an intimate portrait of a family in the midst of a nightmare - where hope is illusive and reality is often unbearable. 
In one affecting scene, Shi films Yingying's father, Ronggoa, and her aunt, Liqin, sitting outside Yingying's apartment. They are waiting for her to come home. "I am an old man," Ronggoa says, "If I lose Yingying, I lose everything". Another powerful scene captures Xiaolin's poignant reaction after he discovers a bird in distress. These are the moments that linger.
What also elevates Finding Yingying from much of what we typically expect from the true crime genre is how the documentary balances the personal and the universal. Shi explores some compelling issues. Why, for example, do hundreds of Chinese families send their children away to study in the US? What are the implications of this experience for all involved (students, families, communities, universities)?
Meanwhile, what does Yingying's story tell us about what happens when two different countries are forced together? Will they remain isolated in trauma, frustrated by their differences (particularly, in this instance, in the area of criminal justice), or will they be united in their loss?
Shi's examination of Yingying's disappearance is heartbreaking and insightful. A sensitive and respectful documentarian, she is unafraid to ask difficult questions and convey chilling information - but only where it serves a real purpose. However, just as importantly, Shi also recognises the hope and love that exists in Yingying's story.
Full of depth and emotion, Finding Yingying is a deeply moving experience - a stunning portrait of a beautiful life.