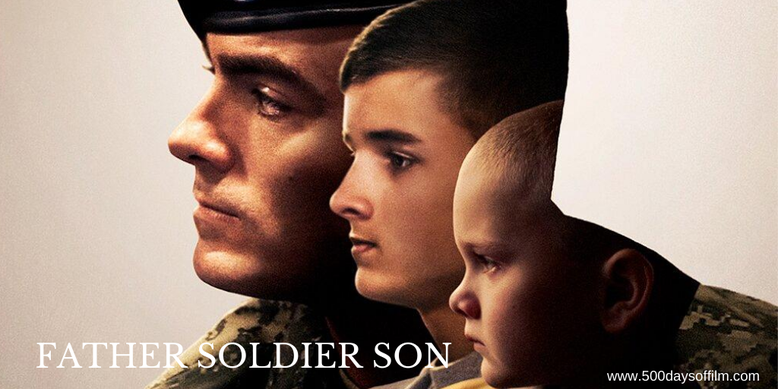 Father Soldier Son was not the documentary that I was expecting. I thought Catrin Einhorn and Leslye Davis's film would examine military service and investigate themes of sacrifice, purpose and duty in the aftermath of war. 
And it does. 
This is an impressive, powerful and thought provoking documentary about the reality of being in the military - in good times and in bad. Following Brian Eisch - a former platoon sergeant - and his two young sons for almost a decade, Father Soldier Son traces the long term effects of military service on a family. 
This was not the documentary that Einhorn and Davis were expecting either. Back in 2010, they began working on a film project about a battalion's yearlong deployment for The New York Times. Their instinct to stay with Eisch's story proved to be an absolutely inspired decision.
The documentary begins by chronicling Eisch's return home after a serious combat injury in Afghanistan. It explores life after military service and the mental, emotional and physical process of recovery. 
Father Soldier Son then becomes something much much more - a profound portrait of love, masculinity, grief and survival.
It is clear from the start of their film that Einhorn and Davis have developed incredible trust and intimacy with the Eisch family. The filmmakers are, as a result, able to examine intergenerational cycles of military service, the impact of Eisch's career on his sons and his hopes for their future. 
By following the family for such a long time, Einhorn and Davis document the poignant highs and the devastating lows of their lives. What we witness is deeply, sometimes  overwhelmingly, personal.
However, Einhorn and Davis's camera always feels respectful and never seems to overstep its bounds. Their film captures the power of joy, grief, pain and love - it captures life. All of which makes Father Soldier Son a hugely emotional and incredibly powerful viewing experience.