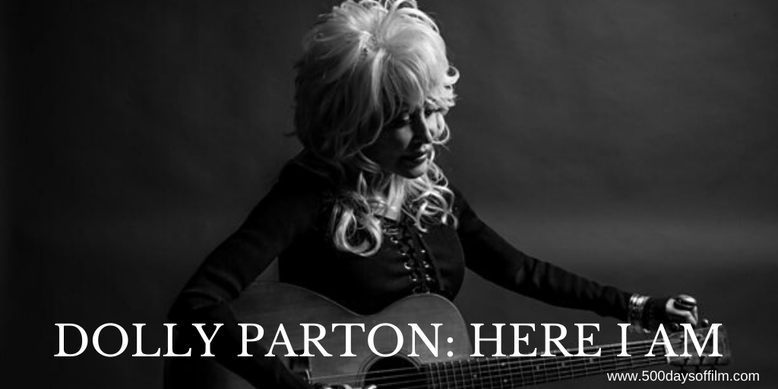 Netflix loves Dolly Parton. Fact.
In June 2018, the streaming platform announced the creation of a new Dolly Parton anthology series. According to Netflix, Dolly Parton's Heartstrings aims to showcase "the stories, memories and inspirations behind her most beloved songs. New and classic Dolly music will score every episode."
Meanwhile, that same year also saw the release of Netflix comedy, Dumplin'. Based on the best-selling novel by Julie Murphy, the film follows Dolly Parton devotee Willowdean (Danielle Macdonald) on her coming of age journey via a local beauty pageant.
The Dumplin' soundtrack features several reworked (and irresistibly toe-tapping) versions of Dolly Parton classics alongside new material written by both Parton and the film's producer, Linda Perry. 
Netflix's Dolly-tastic content now also includes Francis Whately's documentary - Dolly Parton: Here I Am. With wonderful access to the legend herself and many of the actors (I love the interviews with Jane Fonda and Lily Tomlin), managers and musicians who have played a key part in her career, the film is a joy to watch.
As iconic as Dolly Parton is, her personal life and her more personal opinions are something of a mystery. As Tomlin states in the film: "she gives away very little". Dolly has managed to keep her private life remarkably private and her public persona is extremely carefully managed. As a result, do not expect any shocks or surprises in Whately's film.
However, this does not hurt Dolly Parton: Here I Am. It may not cover new ground, but the documentary remains compelling and, let's face it, it is always fabulous to hear Dolly sing. (Warning: this film will have you humming I Will Always Love You, Jolene, 9 to 5 and Here You Come Again for days.)
Using the key songs of her career as a guide through her life (including footage from the 50th anniversary of her very first performance at the Grand Ole Opry in Nashville), Dolly Parton: Here I Am is an endlessly entertaining and, on more than one occasion, surprisingly moving tribute to a true star.