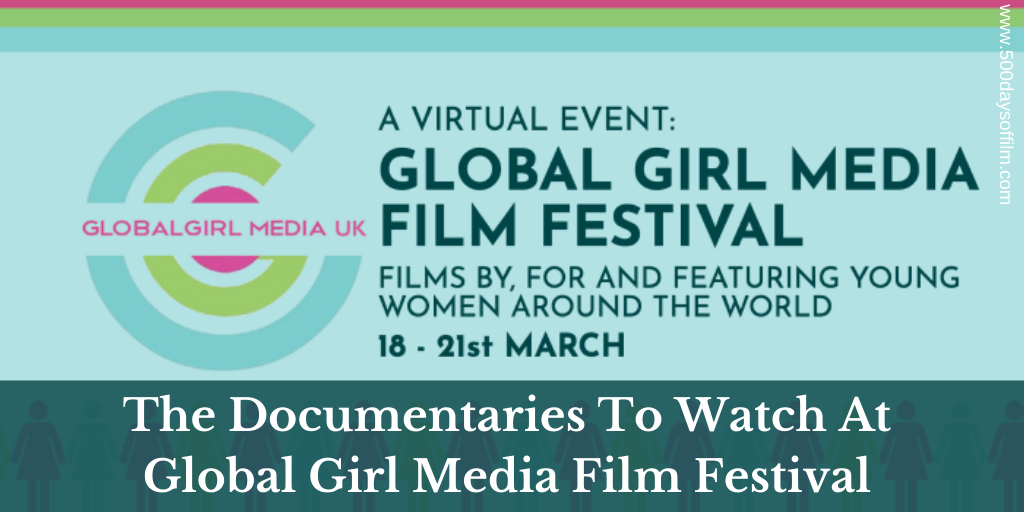 With virtual events and a host of films from young women directors around the world, the first Global Girl Media Film Festival (GGMFF) takes place online from the 18th-21st March this year. 
The festival's official selection of 36 short films (from 16 countries) have all been directed by women up to 30 years old (the youngest is an inspired eight-year old animator from the Ukraine). The films explore a range of thought-provoking subjects, including revenge porn and knife crime.
As a GGMFF juror, I was lucky enough to watch all of the festival's films. I was so impressed by the quality of entries. The young talent on display - both behind and in front of the camera - is incredibly inspiring. It was, as a result, difficult to choose my favourite director, documentary, fiction film and student film for the GGMFF Awards.
The festival features a wonderful selection of documentaries - including a pre-release screening of I Am Belmaya. Sue Carpenter's brilliant feature documentary tells the story of an uneducated Dalit woman in Nepal who finds her voice through taking up the camera (click here to read my review of I Am Belmaya).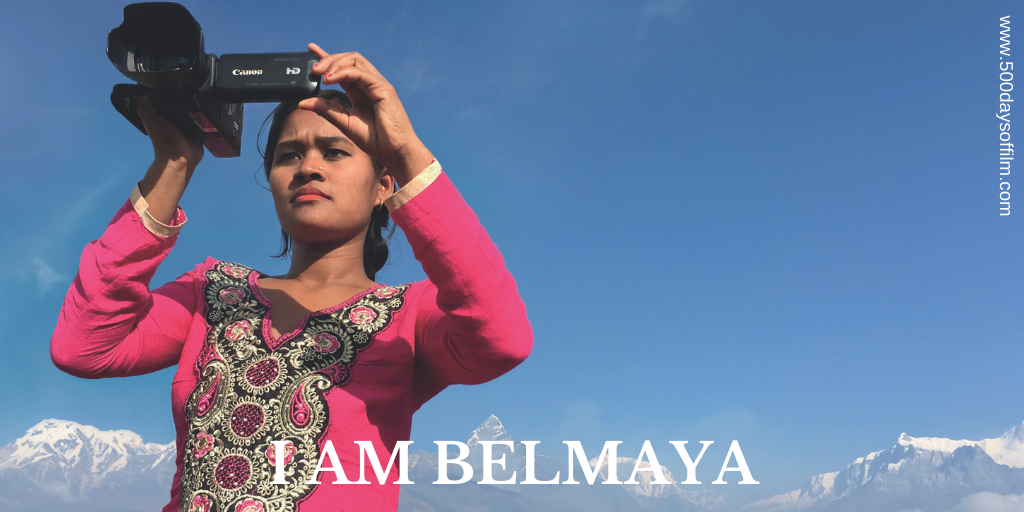 Let's take a look at GGMFF's documentary shorts...
Hamda
One of my favourite documentaries of the festival, Ilona Szekeres's film follows Hamda, a 17-year old Emirati Formula 4 race car driver. Impressively made, Hamda has an exciting and inspiring story to tell - while also exploring gender expectations in motor sport and beyond. 
Yellow Cards For Equal Pay
I loved Yellow Cards For Equal Pay. Maia Vota's empowering film has heart to spare. The documentary examines what happened when players on the Burlington High School Girls Soccer Team decided to raise awareness about the #EqualPay movement.
Hattie
Tyro Heath's documentary follows 16-year old Hattie as she comes of age and navigates the London teenage scene. Beautifully shot and full of warmth, the film also explores Hattie's experience with spina bifida.
Aguan - Sun Behind The Horizon
Novera Hasan Nikkon's inspiring film tells the story of 22-year old Rahela Begum. A single mother, Begum broke traditional gender expectations in Bangladesh by becoming a rickshaw-puller.
The Voice Of The Absence
Penélope Flores's powerful and moving documentary follows the work of Frida Guerrera, an activist who has dedicated herself to the pursuit of ending femicide in Mexico. 
Strings Needles And Wigs
Dayra Corlay's film is both a fascinating exploration of the world of cosplay and a heartwarming story of the love between a mother and a daughter.
#Teens Too
#Teens Too is an insightful exploration of how the #MeToo and #TimesUp movements have impacted teenagers. The young women featured in this film are incredibly smart, eloquent and inspiring. 
Building A Legacy
Amaka Ejizu's documentary tells the inspiring story of Sara Mohammad who, after working as a model in Paris, decided to put her passion for fashion to better use. Building a Legacy is the story of how she inspired a new generation of Ethiopian women to gain financial independence.
The 'S' Word
In Mireille Sylvester's film, three women talk about breaking free from society's expectations. The 'S' Word is a rallying cry to end the stigma associated with being single by choice.
Rainbow Headed
A charming documentary with a powerful message, Stephanie Leite's Rainbow Headed follows two Filipino women as they consider their identity and the internalised racism they experienced after immigrating to Canada.
Mike Drop
Abby Byington, Camryn Duncan, Monica Logroño, Anna Rodefeld and Erin Schuessler's film explores the discrimination that women in media and film face throughout their careers. Five women directors share their stories and reveal their struggles and triumphs. 
Unheard Stories - Kenya's Deaf
Raabia Hussain's film combines elements of her own story with those of a deaf community in Kenya. Unheard Stories aims to elevate the voices of the unheard and encourage greater inclusivity through access to information and education.
Las Promotoras 
In a remote region of the Peruvian Amazon, a group of women find the confidence and skills to support their families and communities. Leah Treidler's moving and empowering documentary explores the impact of ecological destruction on rural areas by placing the experiences of these women at the centre of the story. 
In addition to its film screenings, GGMFF will feature inspirational talks by leading women in the media, including Yalda Hakim of BBC World News, Uzma Mir of Turmeric Media and presenter, producer and comedian Zara Janjua.
There will also be a panel discussion on women in film with Mia Bays and Isra Al Kassi of Birds' Eye View, interactive workshops with Reuters content strategist Tamara Jacobs on Finding your Voice and Developing your Story and speed networking via Zoom. 
Meanwhile, the festival will include panel talks with selected filmmakers on themes such as sexual harassment and abuse (a theme in seven of the 36 films), mental health and disability.
The talks and industry programme has been produced and edited by GlobalGirl Academy alumni and film/media student volunteers. Many of the panels will be hosted by students or recent graduates. 
GGMFF aims to help young women break into the media and film industry, bringing diverse young women's voices to the global stage. The event is organised by GlobalGirl Media UK, a UK charity that empowers young women, especially those from disadvantaged communities, through digital media training, to tell stories from their own powerful perspectives – with the aim of rebalancing the male-dominated media landscape.
For more information, visit https://www.ggmfilmfestival.com/.