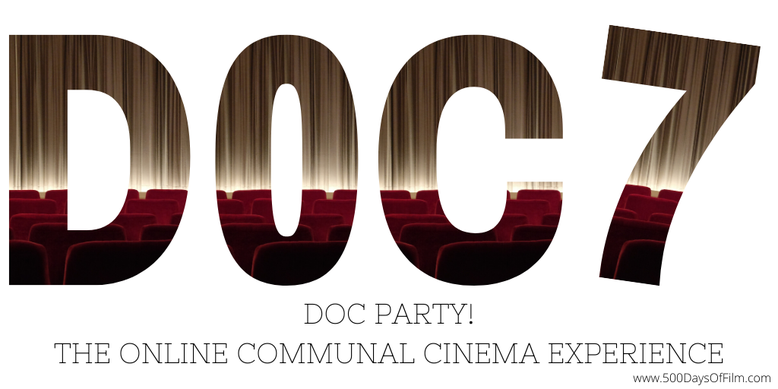 There are many things that I miss right now… big things and small. 
They all fade into nothing, of course, when it comes to the health and safety of a loved one.
Still, in those moments when I allow myself to consider how life has changed, I often think about going to the cinema.
I am so grateful for streaming services such as Netflix, Amazon Prime, Mubi and Shudder. Meanwhile, given the situation, I appreciate all the new films that are now being released via online platforms. 
For example, at home I recently watched (and thoroughly enjoyed) Leigh Whannell's The Invisible Man after, what with one thing and another, I was unable to watch it at my local cinema.
And yet I still really miss the communal experience of watching films with others. 
However, the importance of collective viewing has not been forgotten. It is heartening to see so many cinemas, filmmakers and movie distributors devising ways in which we can still watch films together.
This week, I had my first taste of this experience with Bertha Dochouse's DocHouse Watch Party screening of Three Identical Strangers.
I received an email about this event on the 27th March ahead of the "party" on 31st March. To reserve a place, all I needed to do was click on a link to an Eventbrite page. Tickets were limited (to 100 places, which sold out in eight hours!) and free. Instead of requesting payment, Bertha Dochouse invited all participants to make an optional donation to the Film+TV Charity.
There were two more steps to follow before I was all set. First, as Three Identical Strangers has just been added to Netflix, I had to install Netflix Party. This was a very simple process - I just needed to add Netflix Party to my Chrome browser. 
Second, for the after film Q&A, I needed to install Zoom remote conferencing software, which was also very easy and increasingly beneficial to keep in touch with people both personally and professionally.
Then, all I had to do was wait…
Bertha Dochouse kindly sent me an email the day before to remind me of the film and Q&A times and to check that I had installed Netflix Party and Zoom.  
On the day of the screening, I received another email with a link to the Netflix party, a link to the Zoom Q&A, details of a Plan B (watch the documentary on "normal" Netflix) and a link to a WhatsApp support service should technology prove tricky.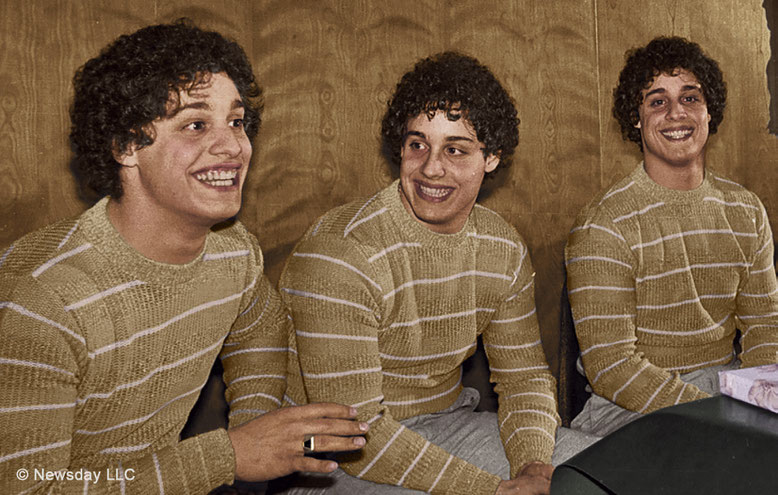 Just before 7pm, I settled into my viewing position and joined my first Netflix Party. To be honest, I didn't know what to expect. What I found was a familiar Netflix screen with a chat sidebar on the right hand side. 
I watched with mounting excitement as more people joined the party, changed their logos and added their nicknames. Then, remotely, the documentary began.
Some audience members made tentative comments, others worried that the chat sidebar was obscuring their view. A few people asked how to remove the chat function altogether. I did not, although I understood their reasons. 
I had already watched Three Identical Strangers several times (it really rewards multiple viewings), but could see that, if you haven't already seen the film, the chat function could prove a little distracting.
As a result, I appreciated the few comments that were made but didn't add any myself… although that is not to suggest that I wasn't tempted. This is such an astounding story.
After the film finished, there was a ten minute break before the Zoom Q&A - chaired by Bertha DocHouse's programme associate, Carol Nahra. The Q&A featured the documentary's director, Tim Wardle, editor Michael Harte and producers Becky Read and Grace Hughes-Hallett. 
This was such a special experience and everyone was extremely generous with their time (the Q&A lasted well over 40 minutes). It was fascinating to hear all about how the film was made and structured. 
I am, as I write this, relatively new to Zoom. As a result, I felt very aware of being "on camera" throughout the Q&A. Of course, no one was interested in watching me but I was still a little self conscious every time I went to reach for my glass of wine!
All in all, I loved this online communal cinema experience and am really looking forward to more virtual screenings… both during this lockdown period and also, perhaps, afterwards when things (dare I even imagine it?) finally return to normal.