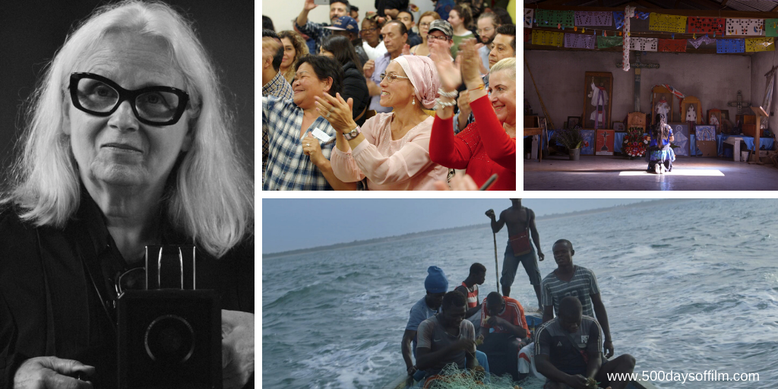 I have really been enjoying Sheffield Doc/Fest this year. Of course, Covid19 has meant that most of the event is taking place online, but there are still so many incredible films to watch. I am particularly enjoying the festival's collection of documentary shorts.
As a result, I thought I would share my ten favourite short docs (listed in no particular order) with you here. 
Brigitte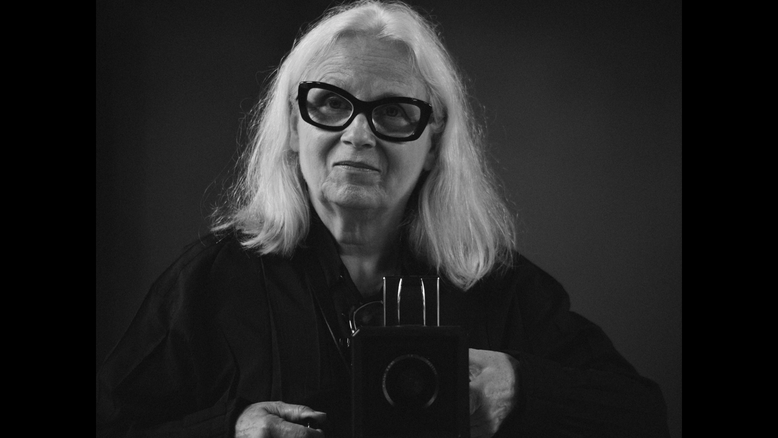 Lynne Ramsay is one of my favourite directors and so I couldn't wait to watch her documentary about iconic portrait photographer, Brigitte Lacombe. I was not disappointed (of course not!). 
Brigitte is a wonderful, poetic film about portraiture, friendship, love and acceptance. Ramsay examines Lacombe's process and explores how she works with her subjects and colleagues. 
The documentary is visually stunning (the light in this film is beautiful) and features a gorgeous and intimate soundscape. Occasionally, we hear Ramsay question Lacombe about her work and her film emphasises the importance of mutual respect and collaboration.
Everyday Greyness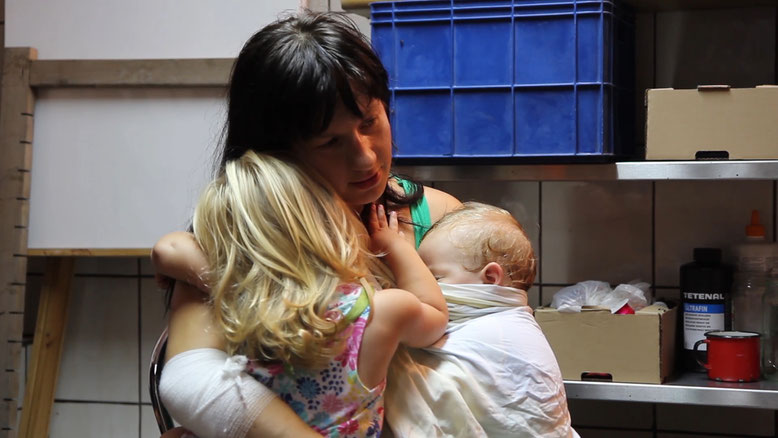 Clara Kleininger's film, Everyday Greyness, explores the power and theraputic value of
community. We follow Magda who, at twenty six years old, has just left the closed rehabilitation centre where she spent a year, healing from an addiction to drugs and alcohol. 
The therapy at the centre is based on community and work. One fellow resident describes it as a simulation of life. It is clear that, as hard as the experience undoubtedly is, leaving is harder still. 
As a result, Magda decides to create a workshop in order to return to the centre and teach the art of photography. The results are as stunning as the documentary's insights into therapy and rehabilitation.
Lupita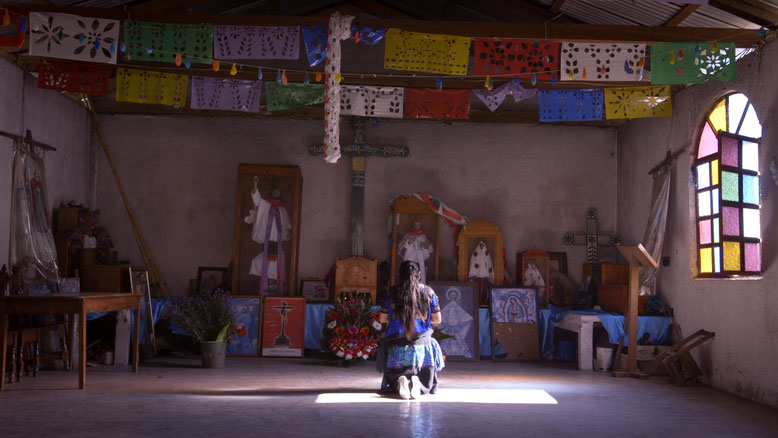 On 22 December, 1997 in the small village of Acteal in the Mexican state of Chiapas, a group of indigenous townspeople were attending a prayer meeting. They were all members of the pacifist group Las Abejas (The Bees).
They were attacked without warning by a right-wing paramilitary group called Máscara Roja (Red Mask). 45 people - including children and pregnant women - were killed in the massacre.
Moving forward after such a horrific event is impressive enough but, as we see in Monica Wise's film, the powerful voice of a survivor has emerged at the forefront of a new movement of indigenous women. Her name is Lupita.
Lupita was just ten years old at the time of the massacre. It is heartbreaking to hear how she lost nine members of her family that day - including both her parents and her baby sister. In the chaos, her father told her to run. Lupita believes that he saved her life because she has something to do in this world.
As a result, Lupita has become an activist - speaking out and demanding change. It is inspiring (and also terrifying) to see her confronting corrupt militares and mobilising her pueblo's activism and resistance.
Stolen Fish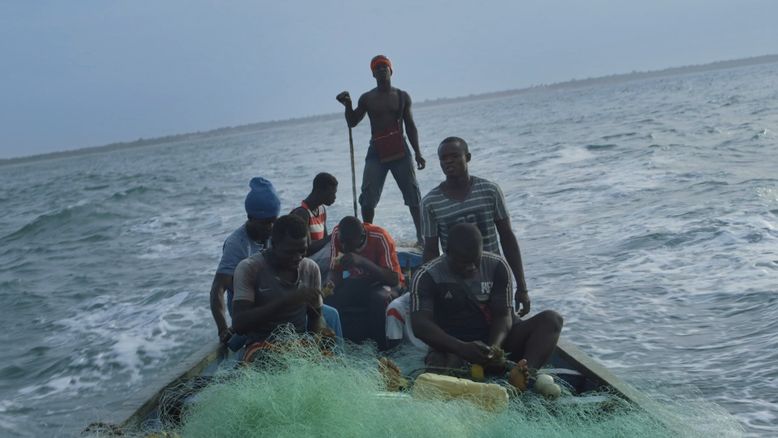 Stolen Fish examines the devastating impact of overfishing in Gambia. In this smallest country of continental Africa, fish are being caught and powdered by Chinese corporations before being exported to Europe and China to feed animals in industrial farming. 
The film follows three Gambians - Abou, Mariama and Paul - who each share intimate stories of their daily struggle to survive and their frustration that the fish that has long been central to their lives (for work and for food) is rapidly disappearing.
For many, their only hope is to migrate to Europe. However, this involves taking "the backway" - an extremely dangerous journey with a precarious destination. 
Combining these moving stories with beautiful cinematography (a shot of a man running up the beach with a container of fish is breathtaking), Gosia Juszczak's powerful film raises awareness of this urgent and important issue.
Playback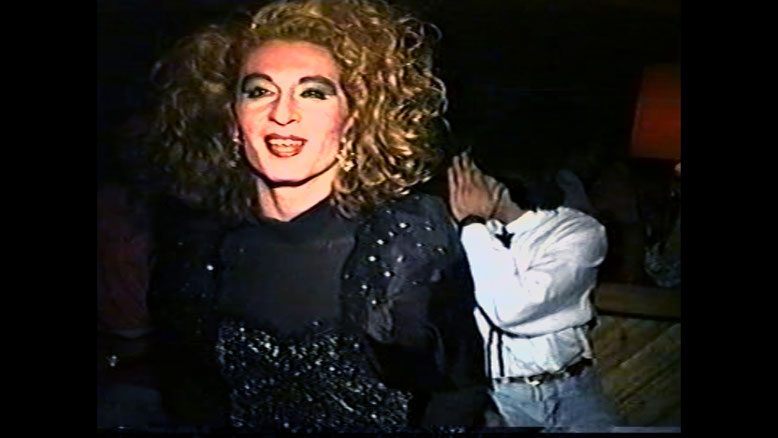 In Playback, Agustina Comedi tells the story of La Delpi, the only survivor of a group of transgender women and drag queen friends who began to die of AIDS in the late 1980s in Córdoba, Argentina. 
This deeply poignant and moving film is only 14 minutes long but manages to explore so much. We feel the joy and acceptance within the group and sense the fear that began to engulf them.
Comedi conveys the trauma and the grief of that time and highlights the struggle inherent in survival.
Stop 19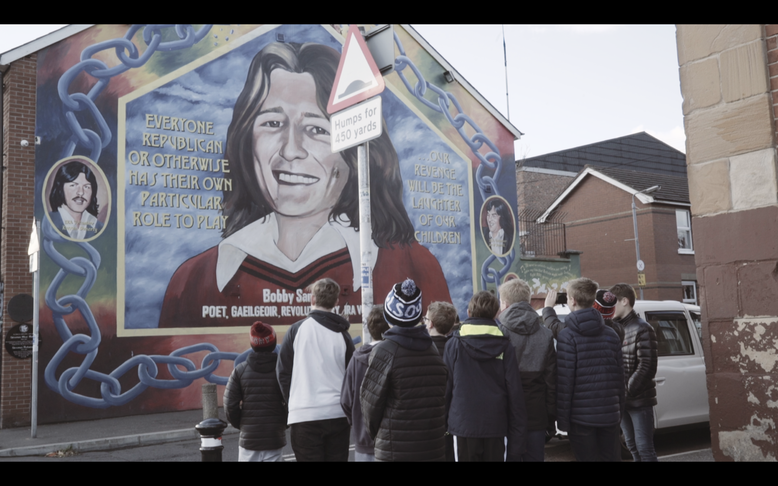 In only nine minutes, Danielle Swindells' film introduces a strange and unsettling phenomenon. Dark tourism allows people to travel to places historically associated with death or tragedy. As we find in Stop 19, this industry is booming in Belfast, Northern Ireland.  
The documentary uses archive material to remind us of the conflict in region. Between 1968-1998, three thousand six hundred people died. It is jarring, therefore, to see footage of bus tours and hear from local residents who feel as if they are part of an attraction.
There is, of course, a real need for their stories to be heard. There is no need, however, for selfies to be taken in locations where people have lost their lives. 
United Voices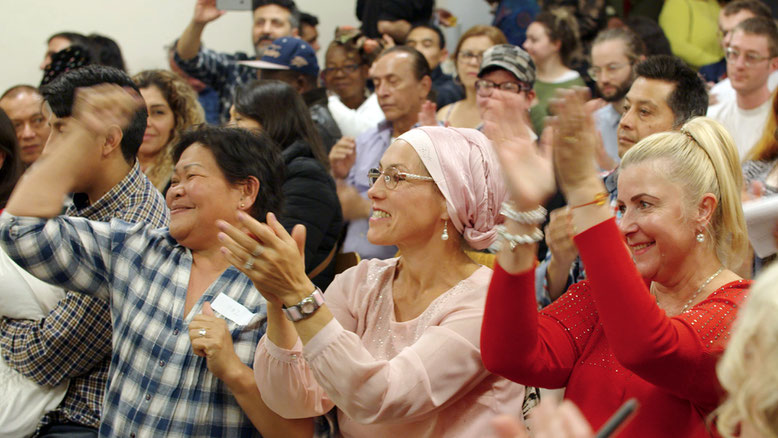 United Voices is a timely and inspiring film about the power of activism.
Hazel Falck's film reminds us that one in five workers in the UK are in precarious employment. Many feel that they have no voice, no right to demand better pay and conditions.
However, a new trade union has emerged to help them speak out. Falck's documentary follows the United Voices Of The World (UVW) as they campaign on behalf of outsourced cleaning and catering staff at St Mary's Hospital in Paddington, London.
Our guide is Loreta Younsi who tells us that nobody cares about human beings - until they are forced to confront - through strikes and protests - their (really quite modest) demands. 
Uproar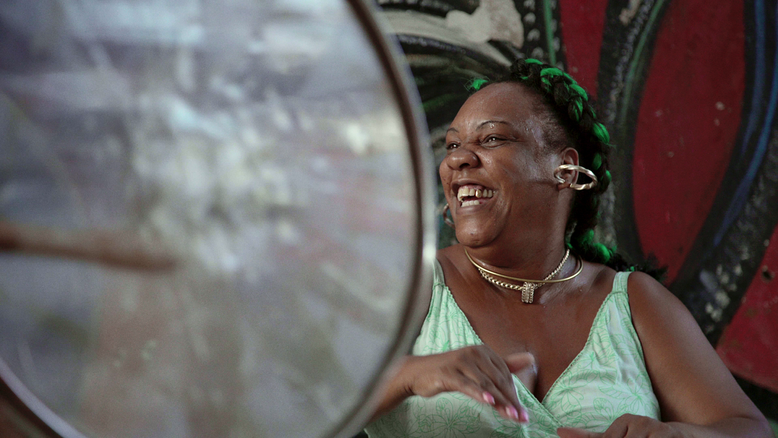 In a neighbourhood of Havana, Rumba Morena - a band of nine drummers and singers - performs with passion and energy. While it is not unusual to hear Rumba in Havana, Rumba Morena is different - they are all women. 
Moe Najati's film examines the complex and often bewildering intersection of religion, music and gender dynamics that lies behind the belief that Cuban Rumba should only be played by men. Women are not even allowed near a Rumba band's drum - apparently because we could weaken its power.
However, Rumba Morena are having none of this - the band is passionate in its belief that women should be free to explore and enjoy Rumba. As is clearly and wonderfully seen in Uproar, women are more than capable of producing joyful and exciting Rumba music (and their drums sound incredible).  
Which Way Is East
In Lynne Sachs' poetic and reflective film, two American sisters travel from Ho Chi Minh City to Hanoi. During their journey, they consider their past, their memories and discover Vietnam's complex history and landscape. 
Sachs draws us in through the use of interesting images and sound and makes us reflect on the journey via the use of parables. I loved this example: "a frog that sits at the bottom of a well thinks that the whole sky is only as big as the lid of a pot."
Which Way Is East is an immersive and compelling film - mesmerising and revealing.
The Unknown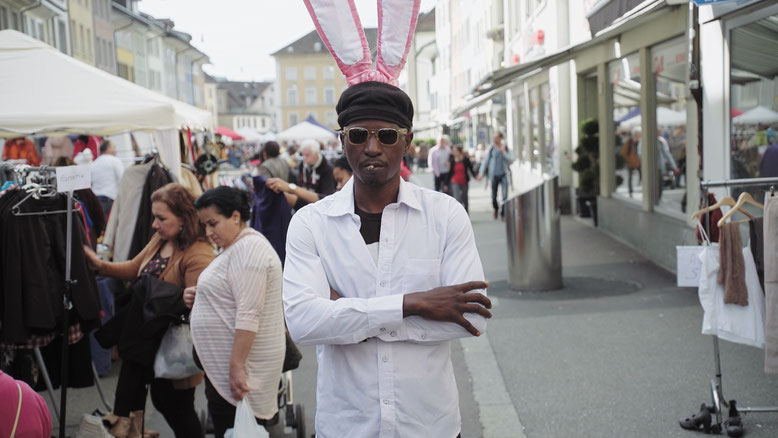 In The Unknown, Simplice Ganou explores what it is like to be a stranger in a new place. He travels to Winterthur, Switzerland with the aim of making friends. However, his attempts are largely met with avoidance and indifference.
Ganou reflects on how alone this makes him feel and experiments with (brilliantly eccentric) ways in which to encourage connections. The result is a film that offers fascinating insights into how wary we can be of "the unknown" and how connection is so important in life. 
Over To You...
Have you seen any of these short documentaries? If so, what did you think about these films? Let me know in the comments section below or over on Twitter. You can find me @500DaysOfFilm.