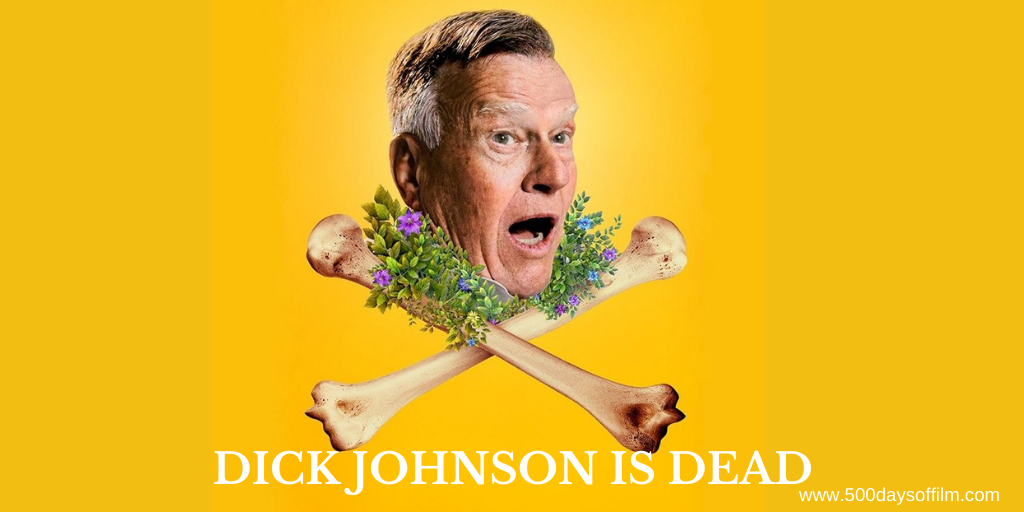 Kirsten Johnson is one of the most respected cinematographers working in documentary cinema. After 25 years behind the camera, she decided to take pieces of her footage and edit them together to form a memoir. The result was Cameraperson - a stunning exploration of human connections and what it means to film and be filmed.
In Cameraperson, we meet Johnson's mother and witness her struggle with Alzheimer's Disease. These scenes are incredibly intimate and deeply moving. Johnson examines the heartbreaking reality of a cruel disease that steals those vital human connections.
I cannot imagine the pain that Johnson must have felt when, a few years after her mother died, she discovered that her beloved father - the eponymous 86 year old psychiatrist, Dick Johnson - also has dementia. They both know all too well what the future holds. 
In order to process the diagnosis, Johnson decided to make another documentary. However, as its title suggests, this is no ordinary bio pic. In Dick Johnson Is Dead, Johnson stages inventive and fantastical ways to kill her father.
We watch as Dick Johnson is killed by a descending air conditioning unit, a fatal (and shocking) fall down some stairs and a deadly trip while walking. On paper, the concept seems unbearably morbid and, perhaps, of questionable taste. 
On screen, however, the documentary is a joy - full of humour and warmth. Dick Johnson is endearing, insightful and supportive of his daughter's project. As a result, this is a stunning portrait of a loving and respectful relationship and a beautiful exploration of mortality.
We don't often like to think too deeply about mortality - our own or the mortality of our loved ones. By crafting a series of outlandish death scenes, Johnson tries to come to terms with the inevitable loss of her father. They also allow her to tell his story (she gets to know him even better along the way).
Meanwhile, Johnson herself is far more present in this film than in Cameraperson. She see her push the bounds of documentary filmmaking - showing us with an honest gaze the many emotional and structural layers of her project. 
In the film's more fantastical scenes, Johnson envisages a beautiful afterlife for Dick Johnson. We watch him dancing with his wife once again, eating his favourite food (the film is punctuated by chocolate cake) and dining with some A-List guests.
These moments are wonderfully entertaining. The fantasy sequences also hold a deeper power. Early on, one of Dick Johnson's friends says that the film "is not completely a fantasy". He explains that "it causes a lot of serious questioning and everybody has to sort of prepare because everybody dies and, to that extent, I don't put this in a fantasy group." 
Life with dementia is no fantasy, of course. Dick Johnson Is Dead deals with this reality head on - sharing many intimate moments of grief and loss. It is extremely moving as this intelligent, charismatic and loving man begins to lose his memories.
While undeniably heartbreaking to watch, Dick Johnson Is Dead does not dwell on the sadness at the heart of its story. This is a film full of laughter and love. By blending fact and fiction, Kirsten Johnson's stunning documentary is a celebration of her father, of filmmaking and of life.