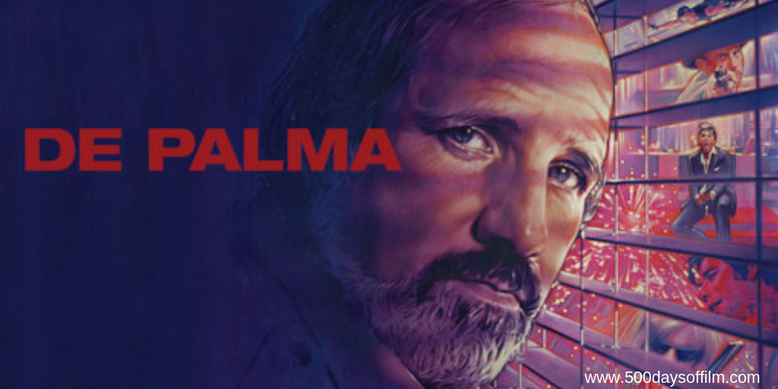 Brian De Palma's impressive career started in the 1960s and has featured such acclaimed films as Carrie, Dressed to Kill, Blow Out, Scarface, The Untouchables, Carlito's Way and Mission: Impossible. 
In their documentary about this iconic filmmaker, directors Noah Baumbach and Jake Paltrow engage in a personal and candid discussion with De Palma, exploring his life, his work and his approach to the craft of filmmaking.
The film also examines De Palma's remarkable experiences navigating the film business, from his early days as the bad boy of New Hollywood to his more recent years as a respected veteran of the field. 
Baumbach and Paltrow's documentary has no need for fancy bells and whistles. You just don't need them when you have a director as fascinating as Brian De Palma sitting in front of you talking (with remarkable candor) about his life and career.
De Palma is a funny and wonderfully engaging storyteller, drawing back the curtain to give us a fascinating insight into the movie business. It is so refreshing to hear someone talk so frankly about their experiences. De Palma is unflinchingly (and often hilariously) honest about his film successes... and failures.
Perhaps because he is in the company of fellow film directors, De Palma appears relaxed and incredibly open. It is a privilege to hear him explain the (often Hitchcockian) inspiration behind his most powerful visuals and innovative shots. On the flip side, the director is also happy to share his mistakes, never shirking away from the disappointing moments in his career (the harsh reviews still hurt). 
Meanwhile, De Palma highlights the tremendous effort needed to make a film and the minefield that a director must cross in order to keep a movie from imploding. He describes his many varied responsibilities and lifts the lid on what it was like to work with key movie figures such as Robert De Niro, Sean Connery and Tom Cruise (his recollections of working with legendary composer, Bernard Hermann, are priceless).  
This is an insightful and endlessly entertaining documentary about a fascinating figure in the world of film. De Palma is just such a brilliant raconteur - Noah Baumbach and Jake Paltrow's film left me wishing for a sequel.
Filmmaking Documentary Recommendations
De Palma is part of the filmmaking sub-genre of Documentary 7.
If you enjoyed this movie, I would also recommend:
Hearts Of Darkness: A Filmmaker's Apocalypse
I would also like to include the following honourable mentions: Lost In La Mancha, Cameraperson, Electric Boogaloo: The Wild, Untold Story Of Cannon Films, Best Worst Movie and The Kid Stays In The Picture.
Do you have any filmmaking documentaries that you would like to recommend? If so, do let us know in the comments section below or over on Twitter. You can find me @500DaysOfFilm.