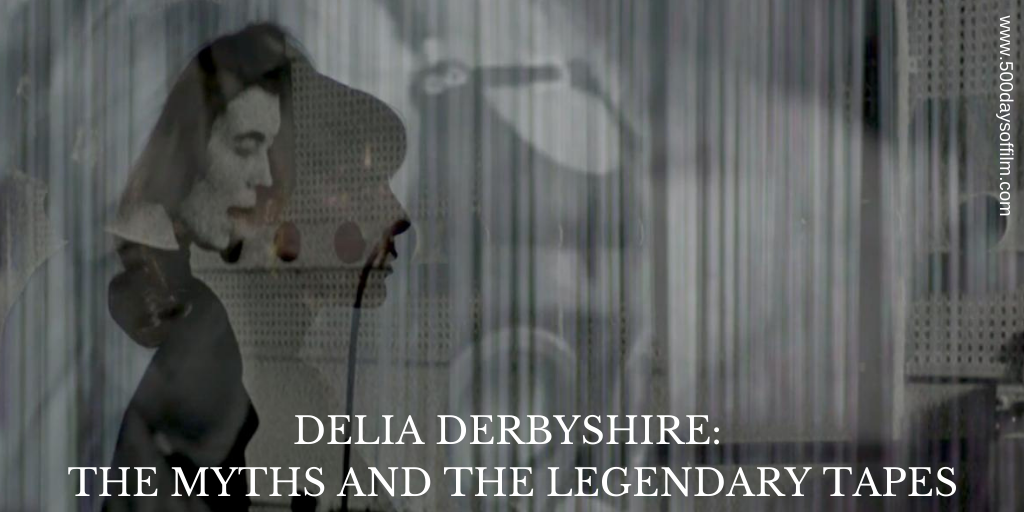 The impressive contributions of women in electronic music are all too often overlooked. Case in point - Delia Derbyshire. Experimenting with abstract sounds in the UK in the 1960s, Derbyshire was years ahead of her time.
As a result, a feature length documentary about Derbyshire's life and impressive career is very welcome indeed. 
In Delia Derbyshire: The Myths And The Legendary Tapes, Caroline Catz (expanding on her documentary short of the same name) tells the composer's story via archive materials, interviews and dramatic recreations.
The "legendary tapes" also play an important role. 267 reel-to-reel tapes were found packed in cereal boxes after Derbyshire died in 2001 (alongside a box containing a vast archive of her papers). The documentary's soundtrack features music from these tapes - a rich audio concoction that has been sampled and manipulated by musician Cosey Fanni Tutti.
The result is a comprehensive and compelling film about a pioneering musician who should, by rights, be a household name (not least because she created the iconic electronic arrangement for UK science-fiction series, Doctor Who).
In the opening moments of Delia Derbyshire: The Myths And The Legendary Tapes, Catz defines her documentary as a timeless collaboration between three women - Derbyshire, Tutti and Catz herself. 
This concept - which the film describes as a "phantom collaboration", "an exchange of ideas over time" - is fascinating. I would have happily watched an entire film exploring this collaboration. 
Catz uses dramatic recreations to tell Derbyshire's story (the director plays the composer). In some documentaries, this technique can feel jarring. Thankfully, Catz is successful in weaving these scenes into her narrative. They ensure that Derbyshire is a vibrant presence throughout the film and give us an insight into the more troubling aspects of her life.
While Delia Derbyshire: The Myths And The Legendary Tapes loses momentum somewhat in its final act, the documentary is, overall, a mesmerising and absorbing account of an incredibly talented woman - a brilliant composer whose life story deserves to be known more widely.