500 Days Of Film Reviews Deadpool 2 Starring Ryan Reynolds, John Brolin, Morena Baccarin And Zazie Beetz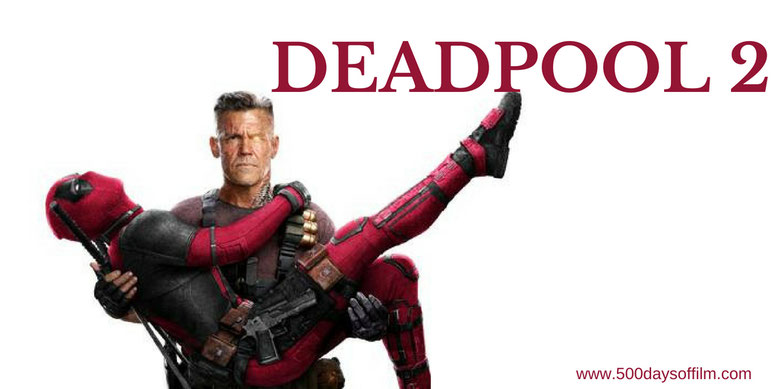 Mouthy mutant mercenary Wade Wilson (Ryan Reynolds) - otherwise known as Deadpool - creates a team of fellow mutant rogues to protect Russell (Julian Dennison), a young boy of supernatural abilities, from the brutal clutches of time-traveling mutant, Cable (Josh Brolin).
Is It Any Good?
Ryan Reynolds makes it look easy. However, everyone knows how difficult it is to land a sequel. Particularly one worthy of an original film as entertaining, surprising and (of course) financially successful as Deadpool.
And, yet, they've done it again. Deadpool 2 is a foul mouthed and thrilling blast of a movie. Reynolds (alongside director, David Leitch, and writers Rhett Reese and Paul Wernick) has captured lightning in a bottle - a sequel that may well be even more enjoyable than the original.
Everything that worked so deliciously well in 2016's Deadpool is wickedly reprised here. The filmmakers have noted what we loved so much last time and are more than happy to give us second helpings. 
Irreverant, fourth-wall breaking humour? Check. Outrageous, comedy violence (rivalling the Final Destination franchise in its inventiveness)? Check. Impressive set pieces? Check. Endless, gleeful pop culture references? Check and check.
Deadpool 2 is a propulsive and thrilling ride. However, the film also contains surprising emotional depth. Beneath the constant gags, Reynolds conveys Wilson's pain and sadness. Deadpool 2 works as well as it does because he is able to give this story heart. It looks effortless. But there is a tricky and delicate balancing act at the centre of Reynolds's wonderful performance.
Meanwhile, Reynolds is joined by an impressive supporting cast. I particularly enjoyed new addition, Domino (Zazie Beetz). Fingers crossed that we will see more from this character in the future. It is also good to see Julian Dennison on our screens once again after his break-out (and not all that dissimilar) role in Hunt For The Wilderpeople.
However, it is Josh Brolin's portrayal of Cable that proves the most welcome surprise. Hot on the heels of his powerful CG performance as Thanos in Avengers: Infinity War, this was a rather intriguing casting choice.
All concerns are laid to rest the minute Cable appears. Brolin brings a wholly different vibe to this character and - whether he is wreaking havoc or riffing with Deadpool - he is a joy to watch.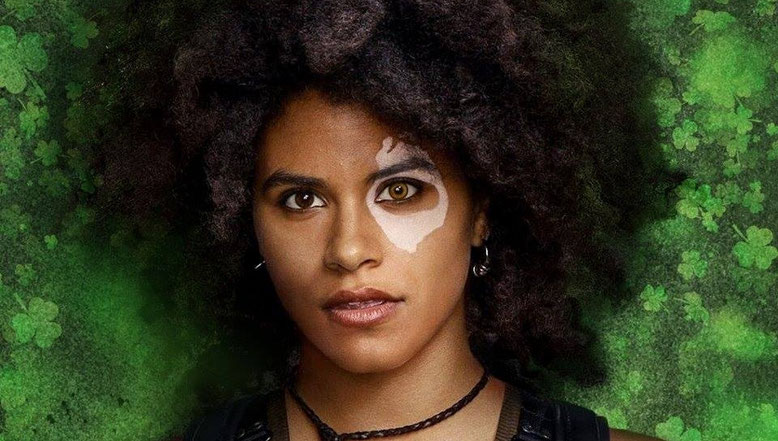 Many a movie has been derailed by its final act. Set up is all well and good but an effective ending is no easy feat - particularly in comic book adaptations. This is, perhaps, one of the smartest aspects of Deadpool 2 - the film owns its contrivances. Every piece of "lazy writing" is called out - even the ubiquitous final CG fight is wryly introduced.
As a result, it feels churlish to pick Deadpool 2 apart to reveal potential narrative flaws. Yes, there is a distinct lack of screen time given to many of its most intriguing characters (I'm thinking Domino and Brianna Hildebrand's Negasonic Teenage Warhead in particular). 
Yes there are likely other plot 'issues' with Deadpool 2. So, should I nitpick and criticise a film that has worked so incredibly hard to give me a good time? A movie that more than succeeds in this ambition?
The short answer is no. Deadpool 2 is hella fun and that is all I wanted from a sequel I am very much looking forward to watching again. 
Random Observations
The mid credit scenes are worth staying in your seat for.
Have you seen Deadpool 2? 
If you have, what did you think of this film? Let me know in the comments section below or come find me over on Twitter. I'm @500DaysOfFilm.