500 Days Of Film Reviews Documentary City Of Joy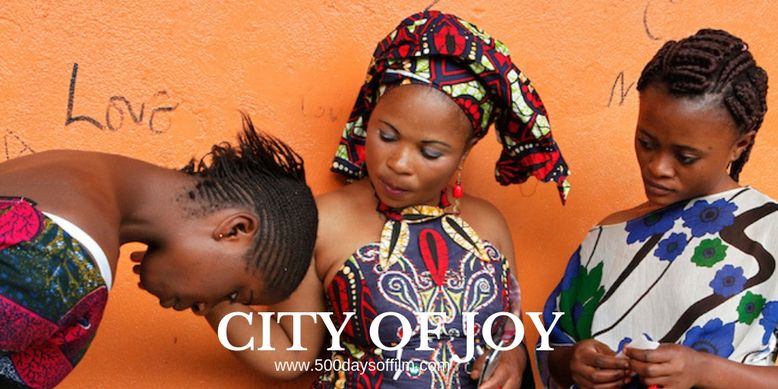 City of Joy follows the creation - by Congolese doctor, Denis Mukwege, The Vagina Monologues playwright, Eve Ensler, and Congolese human rights activist, Christine Schuler-Deschryver - of a safe haven for women survivors in the middle of violence-torn Eastern Congo.
Is It Any Good?
City Of Joy examines the impact of the use of rape and sexual violence as a weapon of war in the eastern part of The Democratic Republic of Congo - a location often labeled "the worst place in the world to be a woman".
The film, by first time director Madeleine Gavin, tells the story behind the creation of City of Joy - a revolutionary leadership center in eastern Congo. It follows the center's founders - Dr. Denis Mukwege, 2016 Nobel Peace Prize nominee, women's rights activist Christine Schuler-Deschryver and radical feminist Eve Ensler, author of The Vagina Monologues.
The documentary also gives voice to some of the women who seek refuge at City Of Joy. Their shocking experiences are utterly and unbelievably horrific. There are simply no words to convey the level of monstrous inhumanity that they have suffered.
As a result, it is incredible (and deeply moving) to find such hope and joy in City of Joy. 
"What drew me to this project was hearing stories from Congolese women a couple of years before we ever started shooting this film," Gavin explains. "At the time, my mind was blown open by the horror of what I was hearing. 
"These were women who had suffered horrific rape and gender abuse, had experienced devastation to their communities, their families, their homes, their bodies. They had in many cases lost everything that was meaningful to them. It was crushing to imagine both what they had been through and how they could go on."
However, somehow, they survived. Amid the hellish violence, amid the pain and suffering, this is the joy of City of Joy. "My daughter was young at the time, and I was sure that if I had seen her endure what these women had or if my daughter had witnessed such things, I would collapse and my life would be over, period," the director recalls. "The fact that these women could find ways to create meaning in their lives after such experiences was awe inspiring."
At its core, Gavin's film is a story of profound and inspirational resilience - a powerful portrait of the phenomenal strength of the human spirit. Despite the horror, there is tremendous vitality here. City of Joy is an incredible story of hope.
Random Observations
It is estimated that up to eight million people have been murdered and hundreds and thousands of women raped and tortured during 20 years of devastating violence in the eastern part of the Democratic Republic of Congo.
Since opening its doors in 2011, 1117 women have graduated from City of Joy.
Click here to find out more about City of Joy 
Have you seen City Of Joy? If you have, what did you think of this Netflix documentary? Let me know in the comments section below or over on Twitter. You can find me @500DaysOfFilm.